Zucchini Cornbread Waffles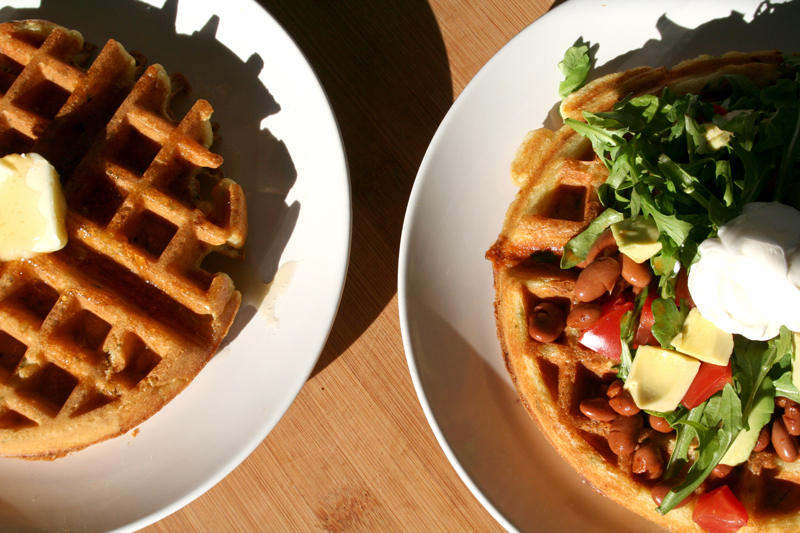 My waffle consumption has gone up by about 300% since I started watch Parks and Recreation. Leslie Knope knows what's up. I'm no purist, though, so I've added these cornbread-inspired waffles to my waffle rotation.  They are heartier than traditional waffles, which makes them perfect for dinner. And they have the flavor of buttery cornbread, but crispy and light.  Yeah, ok.  Talked me into it.
Here in San Francisco we've had a good run of sunny, summery days.  Warmer than our actual summers. So I jumped the gun with the summer produce and threw in some corn and shredded zucchini.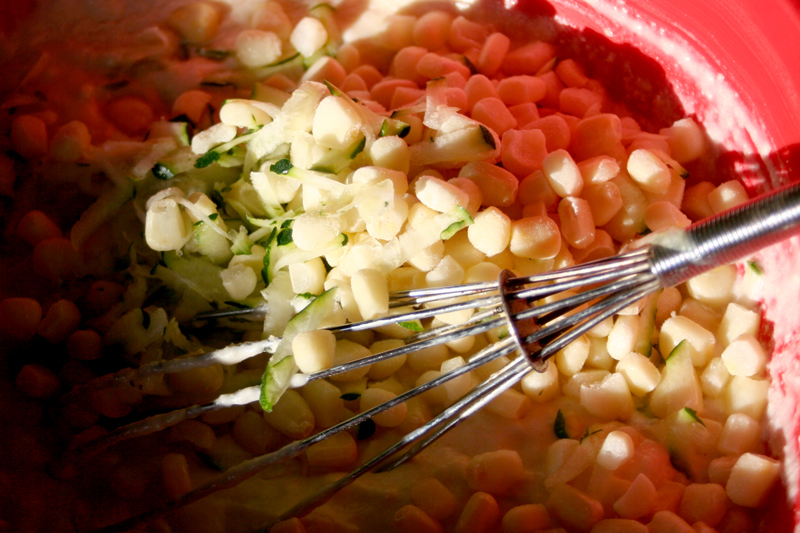 Here's the real magic, though. Just like cornbread, they are amazing just topped with butter and honey…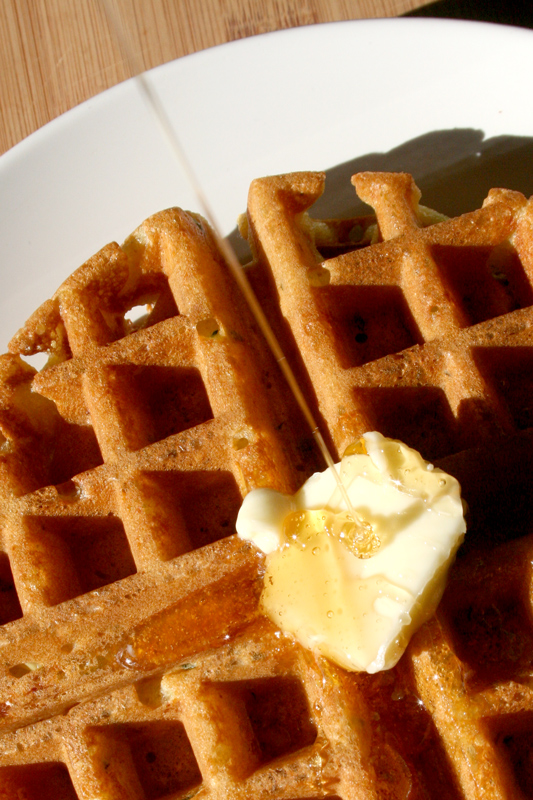 Or piled high with savory toppings like chili, taco fixings, or salad and a poached egg.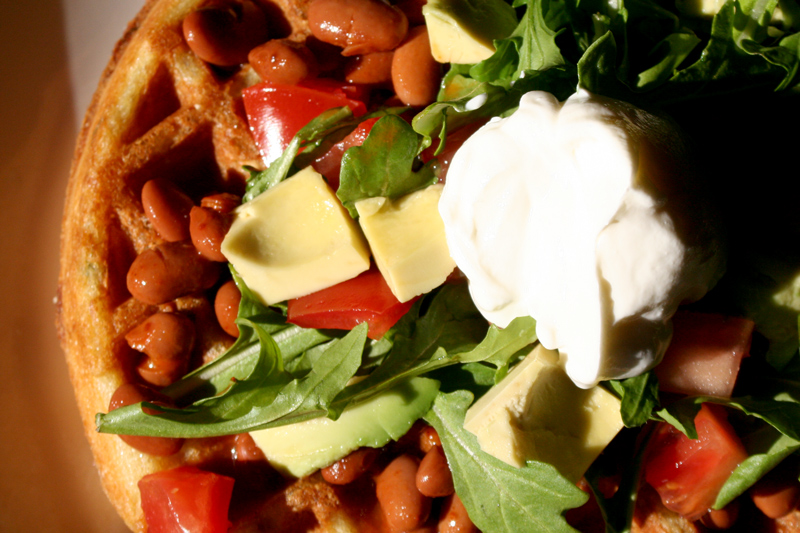 The corn and zucchini inside aren't necessary, but they sure are good and I enjoy the pretense of eating vegetables.  Sometimes.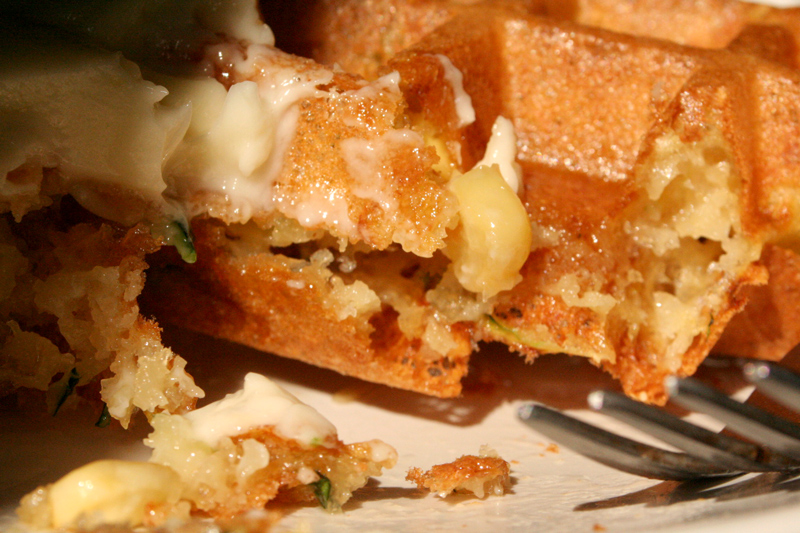 Leftovers freeze well, and reheat nicely in the oven or toaster.
Zucchini Cornbread Waffles
Makes 4-5 large belgian waffles
1 3/4 cup flour

1 tablespoon baking powder

1 teaspoon baking soda

1 teaspoon salt

1 tablespoon sugar

1/2 cup cornmeal

2 1/4 cups milk

8 tablespoons butter, melted

1/2 cup corn kernels (fresh or frozen)

1/2 cup zucchini
Whisk together dry ingredients until combined.  Whisk in milk and melted butter. Stir in corn and zucchini. Cook in waffle iron until crisp and golden – expect a longer cooking time than regular waffle batter.
Top with butter and honey or syrup for sweet waffles, or with chili, taco fixings, poached egg, or salad for savory waffles.