Super Easy Grapefruit Vanilla Ice Cream (or Frozen Yogurt)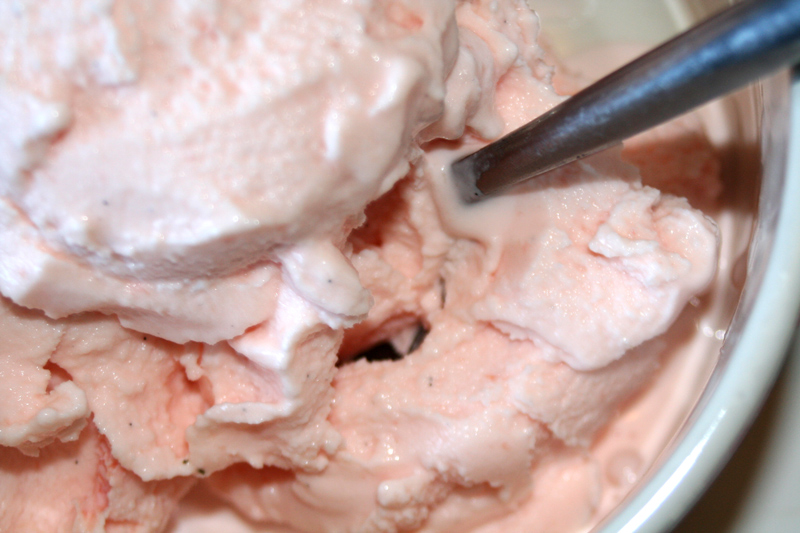 Spoiler alert: the secret ingredient is sour cream! And it's magical.
This refreshing, aromatic ice cream completely skips the cooking step. No need to bother with tempering eggs and stuff.
Recipes like this are the reason my ice cream maker has earned a permanent kitchen counter spot. In my kitchen with very, VERY limited counter space.  It's even travelled with me to my grandma's house when we go to visit.  Everything I put in there magically comes out fabulous.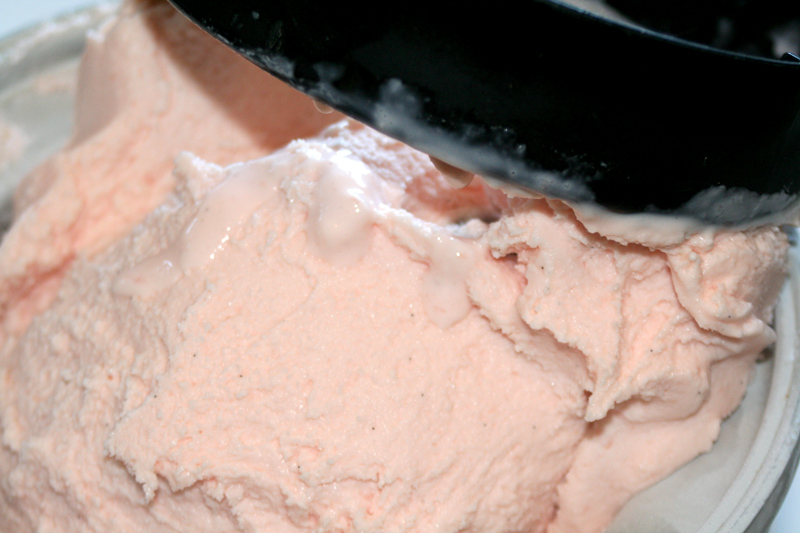 The inspiration for this particular ice cream was some sour cream that needed to be used up. This is how most recipes are created, right? I've previously had success with sour cream-based strawberry and lemon ice creams, and every possible flavor of frozen yogurt, so another tart flavor like grapefruit didn't seem like much of a stretch.  Sour cream and plain Greek yogurt are pretty much interchangeable here, or I ended up using some of each. Just make sure there's some fat in there, to avoid an icy texture.
As if it wasn't fragrant enough from fresh-squeezed grapefruit juice, I kicked it up a notch with a little vanilla bean paste. Vanilla bean paste is used like vanilla extract, or when you are too lazy to scrape your own vanilla beans.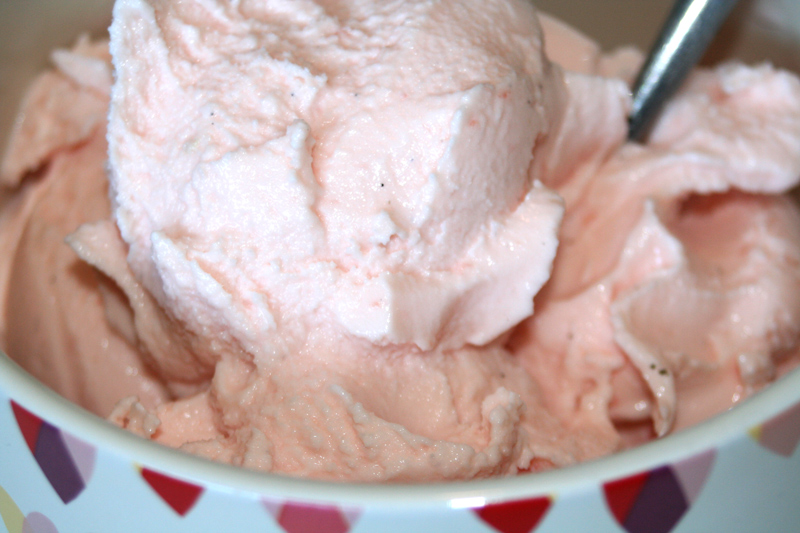 Grapefruit Vanilla Ice Cream or Frozen Yogurt
Makes about 1 quart. Double for a 2-quart ice cream maker.
1 1/2 cups sour cream or plain Greek yogurt (or a combination)
1 1/4 cup grapefruit juice (about 2 grapefruit)
1/2 cup sugar
1 tsp vanilla bean paste or vanilla extract
Blend juice and sugar in a blender until no pulp remains. Let stand for a few minutes to allow sugar to dissolve. Add sour cream and yogurt, blend until combined. Check for sweetness and add more sugar if necessary. Add vanilla and blend. Transfer to refrigerator for an hour or two to chill. Freeze in ice cream maker.