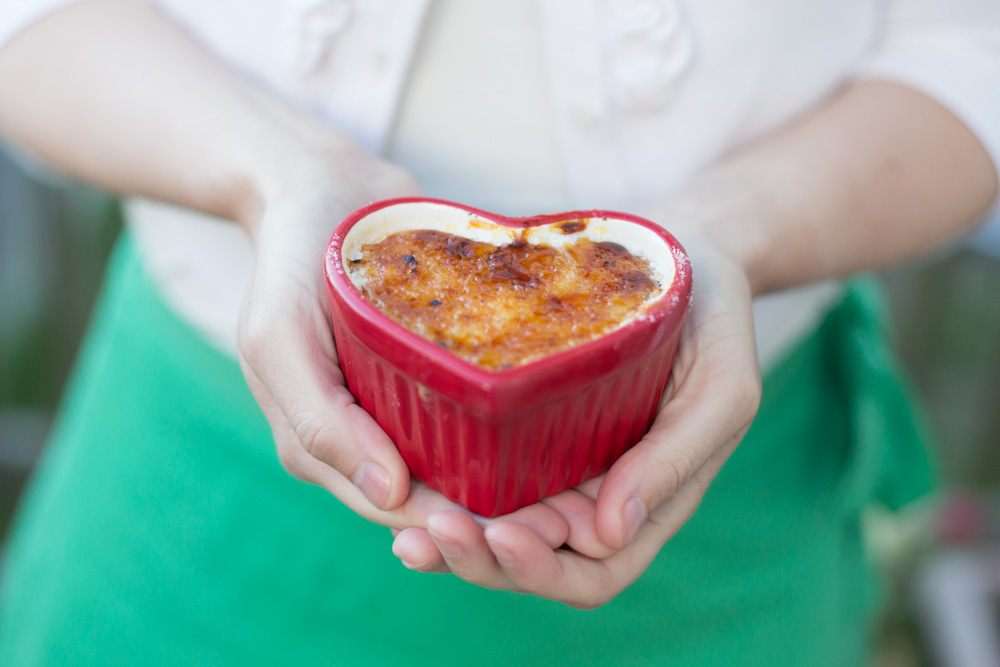 Corn pudding was on my must-try list for this year's Kentucky Derby party– the Southern classic of a rich custard filled with sweet corn and dreams. It's dessert posing as a vegetable side dish!
I fancied up the whole thing by dividing it into individual ramekins and then topping each ramekin with a layer of sugar and torching it, creme brûlée-style! I loved the addition of the crunchy sugar crust to the creamy, souffle-like pudding.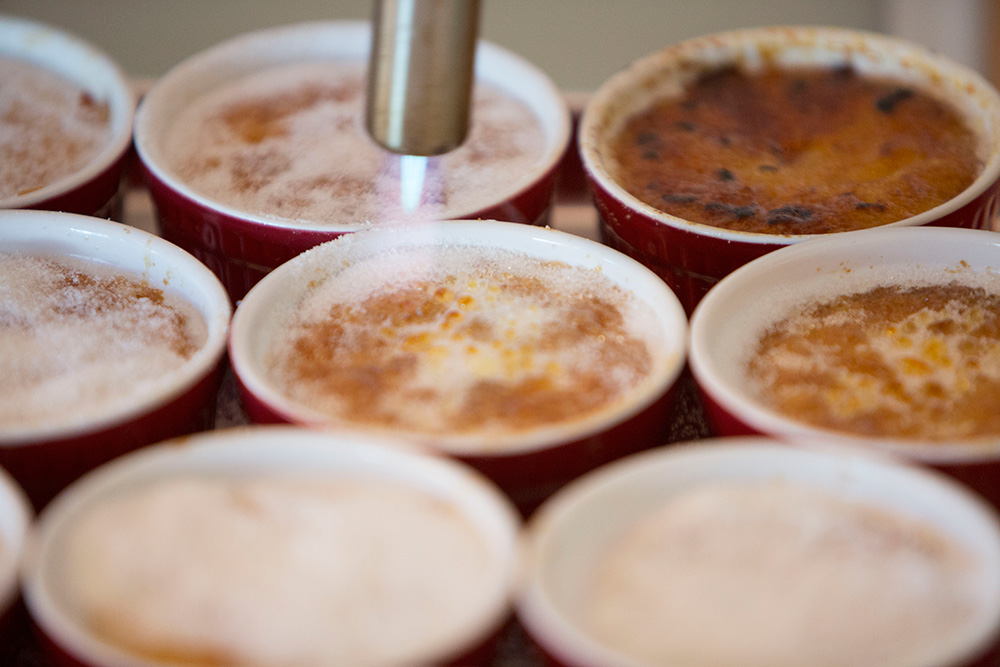 Brûléed Corn Pudding
Adapted from Southern Living
6 cups fresh corn kernels (cut from about 12 ears fresh corn)
1/4 cup sugar
3 tablespoons flour
2 teaspoons baking powder
1 1/2 teaspoons salt
6 large eggs
2 cups cream
1/2 cup butter, melted
additional sugar for brûlée topping
Preheat oven to 350°.
Combine sugar, flour, and baking powder in small bowl and set aside. In a large bowl, whisk together eggs, cream, and melted butter in a large bowl. Add sugar mixture to egg mixture, whisking until smooth; stir in corn. Pour mixture into a lightly greased ramekins (about 8 medium, 1-cup ramekins).
Place all ramekins on a baking sheet and bake for 35-40 minutes or until set. Remove from oven and allow to cool. May be made ahead up to this point – wrap in plastic and store in refrigerator for 2-3 days.
Cover top of each pudding with a thick layer of sugar. Place under a broiler or torch with a kitchen torch until sugar is completely melted and deep brown.
More from the Kentucky Derby Party Menu 
Photos by Adam Findley