Bluth Cornballs with Buttermilk and Fresh Corn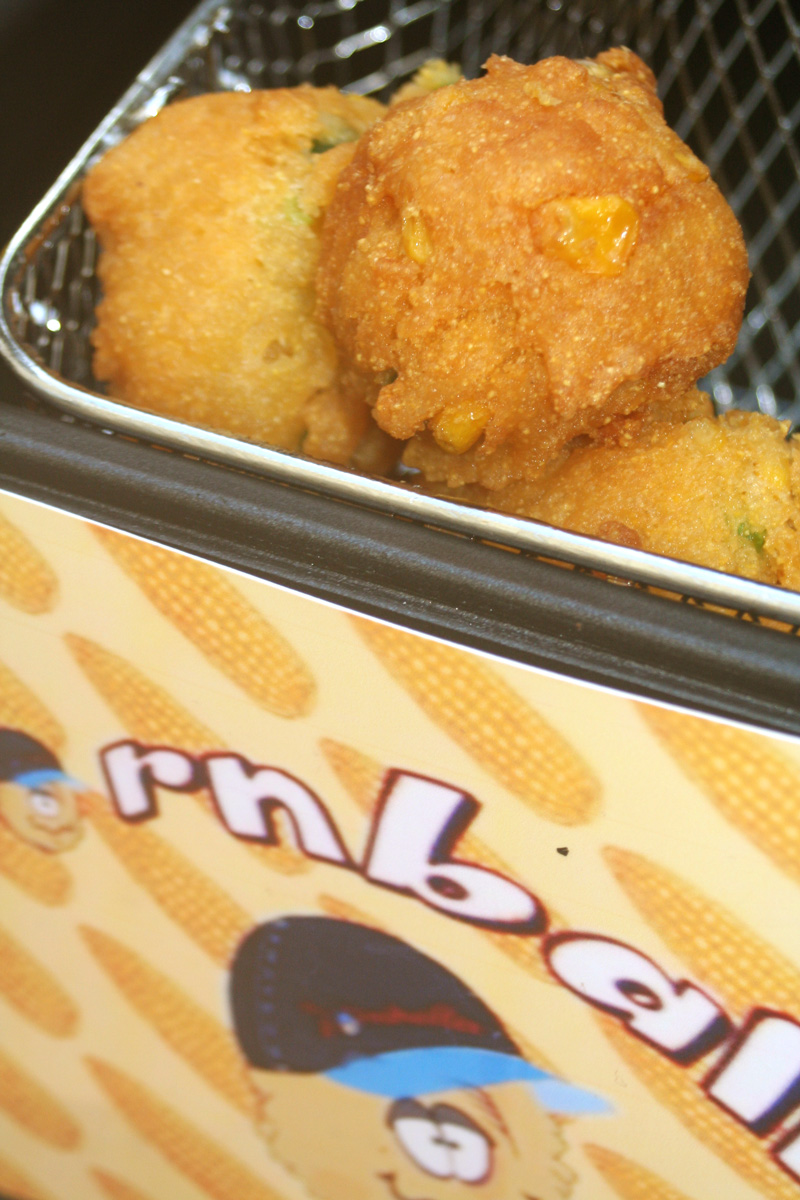 Dare I say these are worth a few Cornballer burns to make? I knew it would be fun to make cornballs for the Arrested Development party but I didn't really think they would be THIS GOOD. The addition of buttermilk makes for a flavorful and light and tender cornball.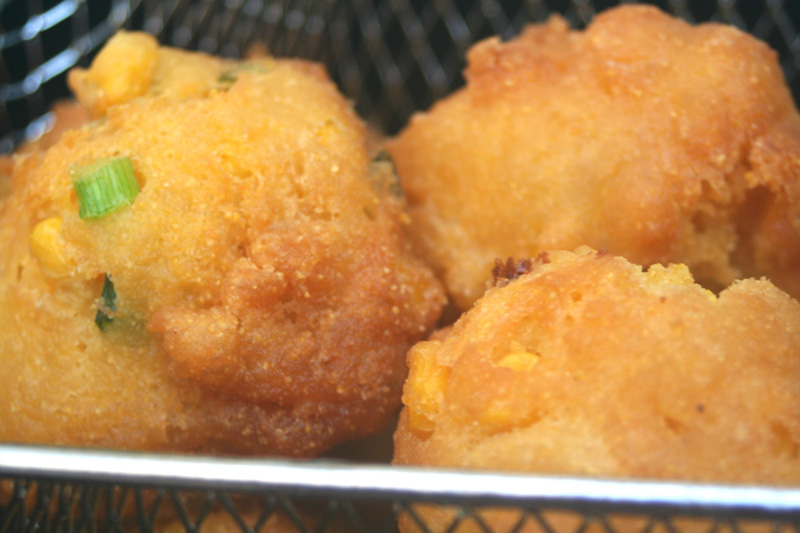 The batter whips up in a few minutes with mostly ingredients you already have on hand. The batter is simply dropped in scoops into the hot oil, and in a few minutes you have delicious cornballs- crispy on the outside, soft and light on the inside. A round scoop like a cookie dough scoop is perfect for getting rounder cornballs.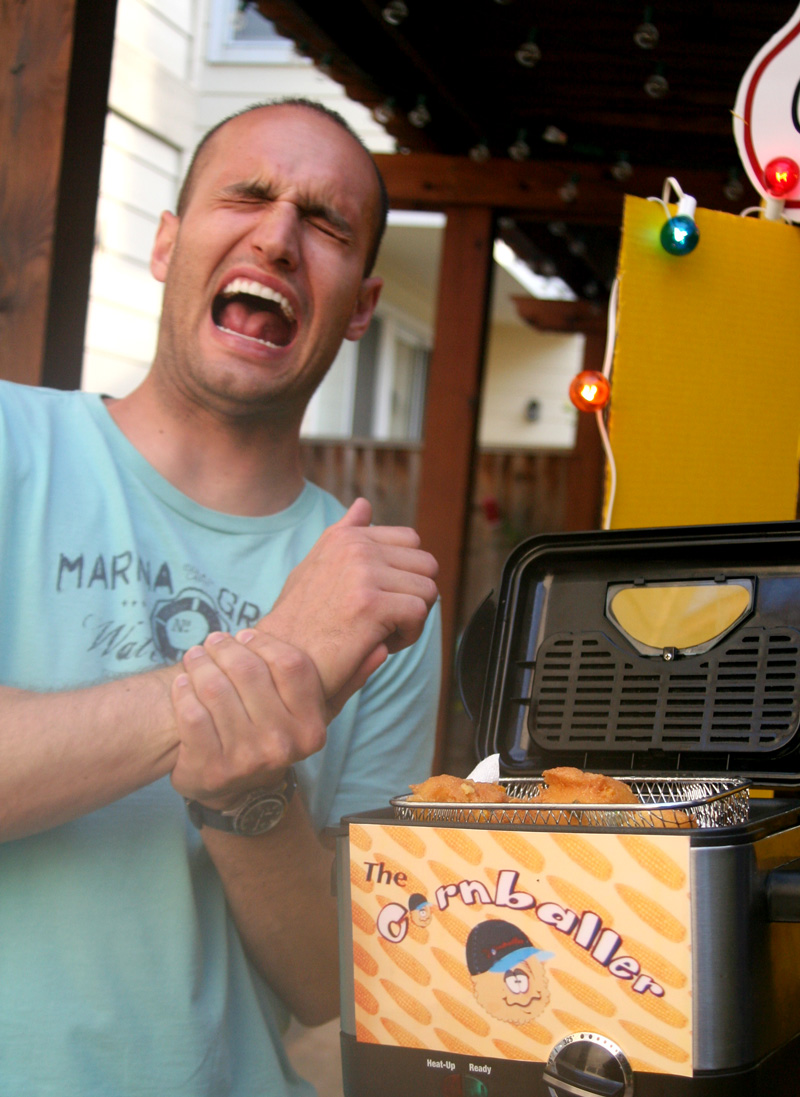 Free printable Cornballer label and other Arrested Development party ideas
Bluth Cornballs with Buttermilk and Fresh Corn
Adapted from this recipe
1 cup cornmeal
1 cup flour
1/2 teaspoon baking soda
1/2 teaspoon salt
1 cup buttermilk
1/4 cup vegetable oil
2 eggs
1/4 cup sugar
1/4 cup minced green onion
1 cup fresh, frozen, or canned corn kernels
oil or frying
Whisk together cornmeal, flout, baking soda, and salt in a bowl. In a separate bowl, whisk together buttermilk, oil, eggs, and sugar until well combined. Add to flour mixture and stir until just combined. Fold in green onion and corn.
Fill deep fryer or heavy pot with a few inches of vegetable oil and heat to 365 degrees. Once oil is hot, scoop batter (about 2 tablespoons or size of a golfball) into hot oil, being careful not to crowd. Fry until golden brown, flipping at least once so sides are evenly cooked. Transfer cooked cornballs to paper towels to drain for a minute or two, then serve immediately.
More from the Arrested Development Party Menu