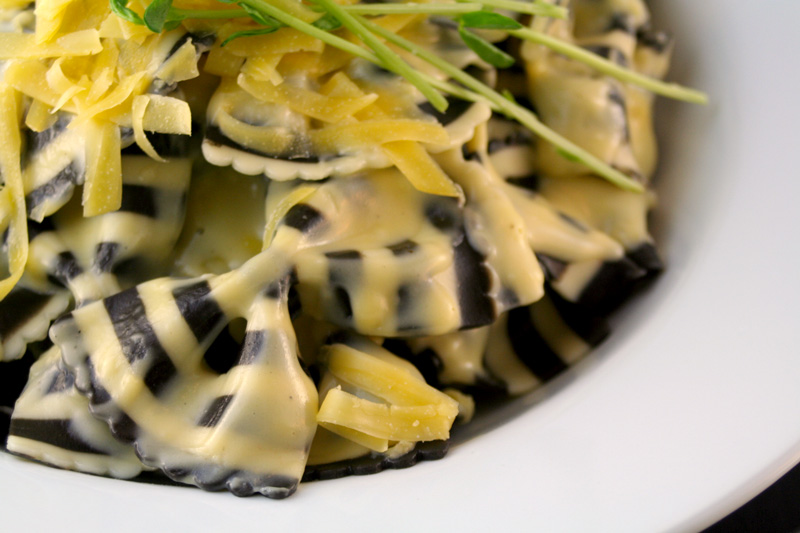 So when I was shopping for black squid ink pasta for another dish, I came across these cute black & white bowties. Before I knew it they were in my cart, destined for another black and orange-y pasta dish for Halloween.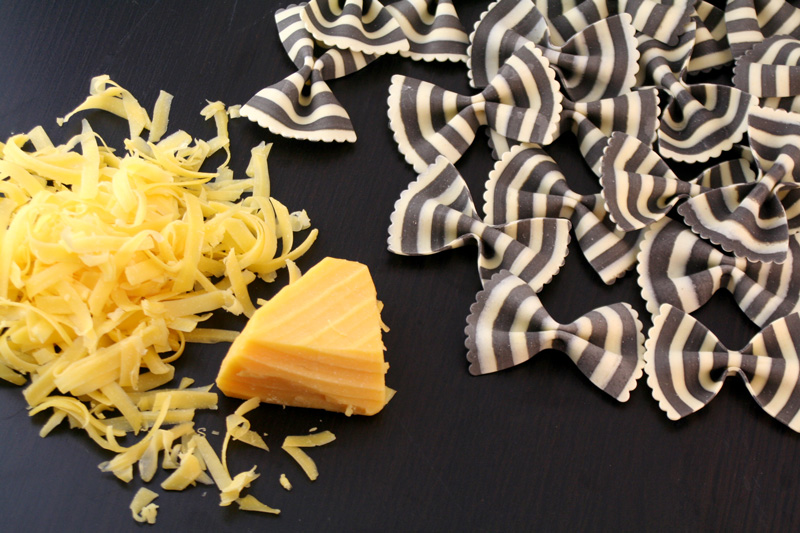 So mac & cheese wasn't much of a stretch. Lately I've been really loving making it with loads of good Gruyere, but I added in a little sharp cheddar as well so the sauce would be at least a little bit orange.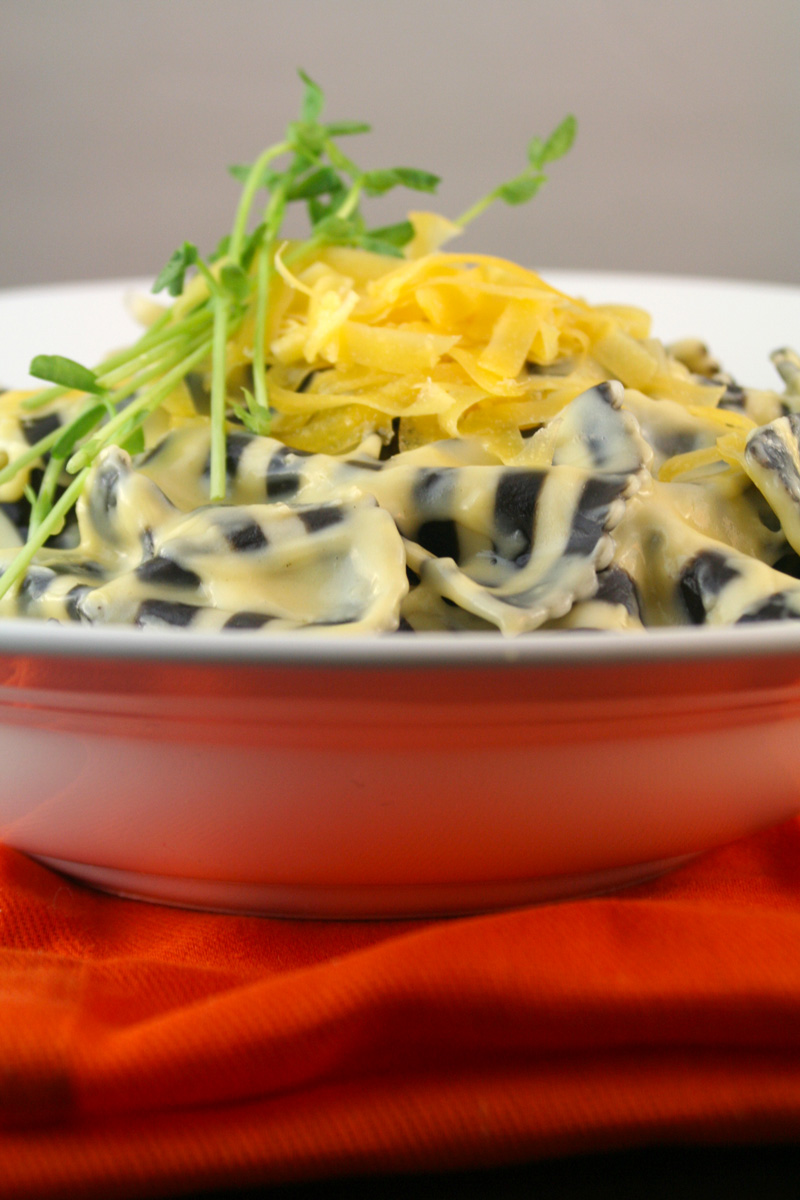 Now, this may come as a shock, but you will notice this recipe also includes some processed cheese. I know! What has come over me, right? But processed cheese has it's place, and that place is beautiful melting. So I like using lots of great cheese for flavor, and then a bit of processed cheese for texture. It helps avoid that slightly grainy sauce homemade mac & cheese often has. And if that is wrong… I don't want to be right.
Also check out my other black pasta dish for Halloween- Squid Ink Carbonara with Butternut Squash, Bacon, and Pepitas.
Halloween Mac & Cheese
Adapted from Ina Garten
1 pound black and white bowties
1 quart milk
6 tablespoons butter
1/2 cup flour
12 ounces Gruyere, sharp Cheddar, or a combination; shredded
8 ounces processed cheese, like Velveeta (or use sharp Cheddar)
1/2 teaspoon black pepper
Heat the oven to 375.
Boil pasta to just slightly undercooked. Drain and set aside.
Heat milk in microwave or in a saucepan until hot but not boiling. Meanwhile, in a large pot melt butter over low heat. Whisk in the flour and cook for about 2 minutes, stirring continously. Add in the hot milk and whisk until smooth. Continue to cook for a few minutes, until thickened. Remove from heat.
Cut processed cheese into pieces and add to the hot milk mixture. Add pepper. Toss with shredded cheese and cooked pasta.
Pour into a 13×9 pan or baking dish. Bake for about 30 minutes, until sauce is bubbling.