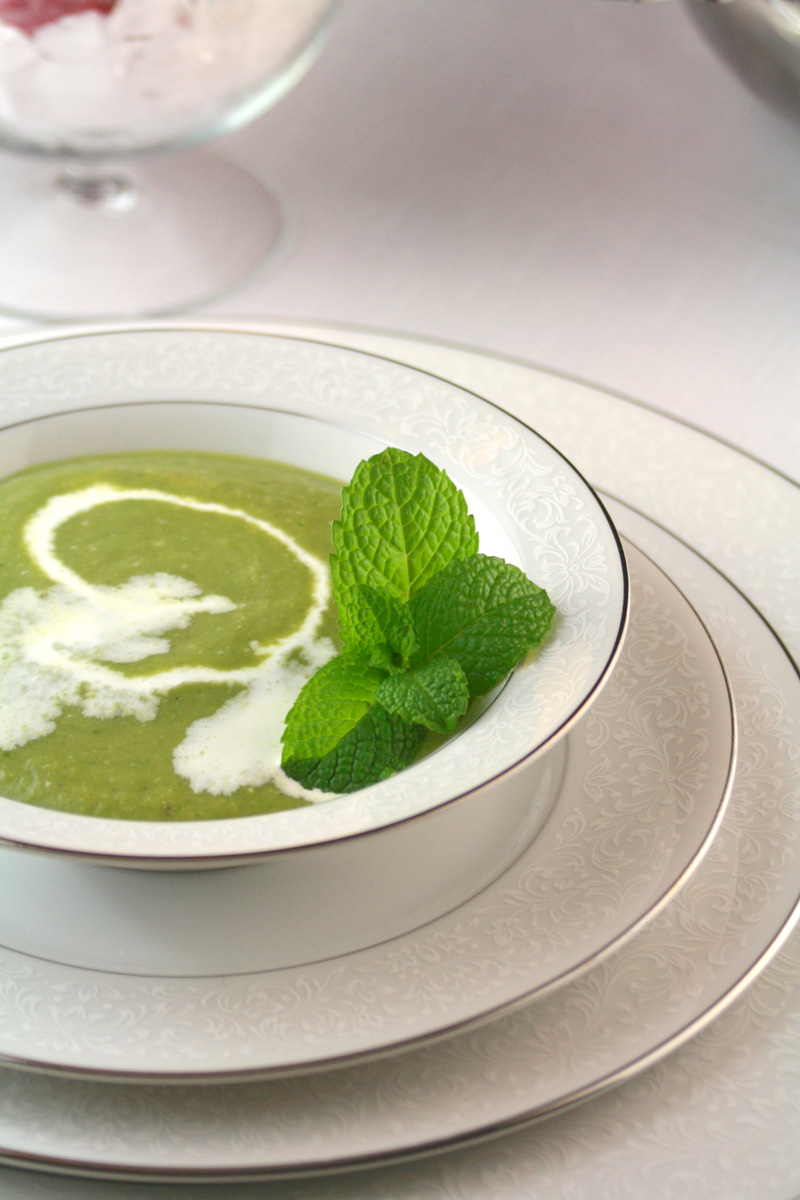 Fresh English peas, leeks, and mint make for a fresh-tasting, sophisticated soup, perfect for a light starter for my Downton Abbey party menu. The mint flavor is not strong, just enough to make the whole soup bright in flavor. It really has almost nothing in common with it's homely cousin of Split Pea.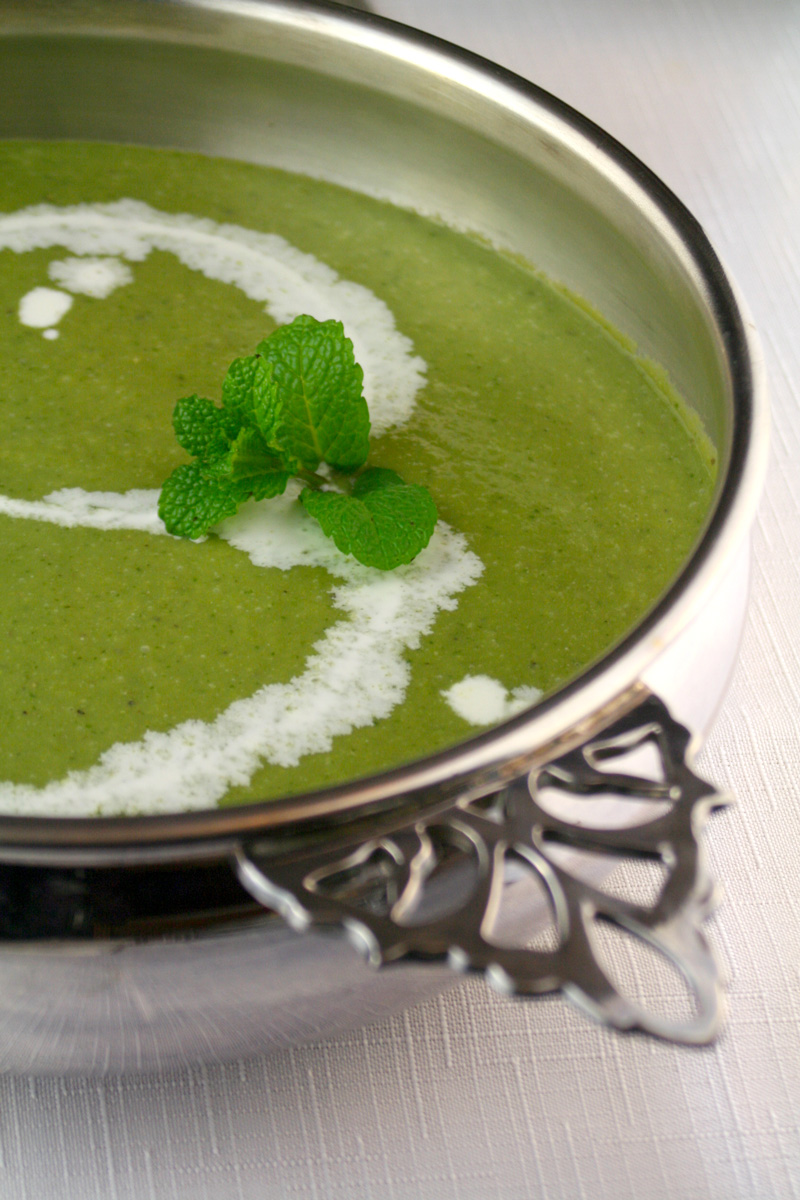 See more from my Downton Abbey party menu >
Mint Pea Soup
Adapted slightly from The Barefoot Contessa
2 tablespoons olive oil
3 cups chopped leeks, white and light green parts
4 cups chicken broth
2 10-ounce bags or about 5 cups fresh shelled peas, or frozen
2/3 cup chopped mint leaves
2 teaspoons salt
1/2 teaspoon ground black pepper
1/3 cup cream
Heat olive oil in a large pot over medium low heat. Add the leeks and cook until tender, about 10 minutes.  Add the broth and bring to a boil over medium high heat. Add the peas and cook about 5 minutes or until tender (about 3 minutes if frozen). Remove from heat and add mint, salt, and pepper.  Allow to cool slightly.
Pour part of soup into blender to puree. Open vent hole in the lid of the blender and hold a towel over it to allow heat to escape without splattering. Puree until very smooth. Repeat with remaining soup. Whisk in cream. Serve drizzled with a little additional cream and mint leaves for garnish.