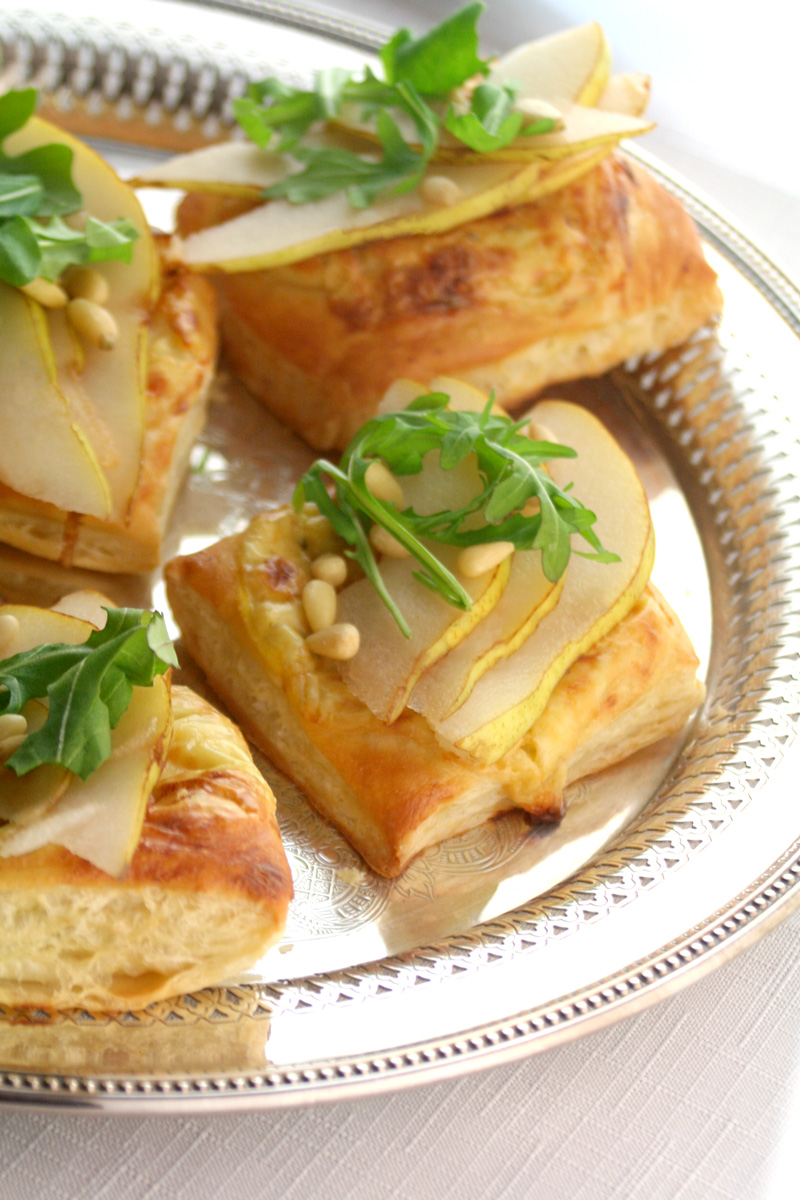 These might be my favorite from the Downton Abbey Party Menu. I think I'm going to end up saying that about each and every thing on that menu, but it's pretty hard to argue with bubbling cheese baked into fluffy pastry, topped with fresh pears and peppery greens. And they're quick and easy to prepare on Daisy's day off.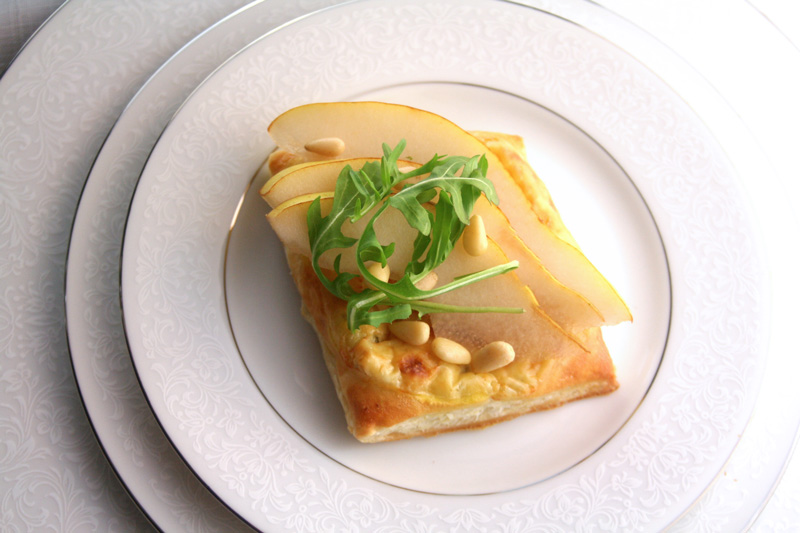 I chose Stilton since it is a British cheese, but Gorgonzola would also be excellent with these, or even a strong goat cheese. I find Stilton at Trader Joe's pretty regularly (while you're there, see if they have their puff pastry in stock).
See more from my Downton Abbey party menu >
Stilton Pear Tarts
2 sheets puff pastry
4 oz cream cheese, room temperature
1 cup crumbled Stilton or Gorgonzola
1 egg, plus 1 additional egg for egg wash
1-2 pears, cored and sliced thin
handful of arugula
handful of toasted pinenuts
Heat oven to 400.
Cut each sheet of puff pastry into 9 squares (or roll out a little and cut into 12 for smaller tarts). Place on a baking sheet lined with parchment or silicone baking mat.
Combine cream cheese, crumbled Stilton, and 1 egg. Divide evenly among dough squares, spreading each square leaving about 1/4 inch around the edge exposed. Beat extra egg and brush over edges of pastry.
Bake for about 15-20 minutes, until puffed and golden. Remove from oven and let cool slightly. Top with a few thin slices of pear, a little arugula, and a sprinkle of pine nuts. Serve warm or room temperature.