Chocolate Toffee Mini Trifles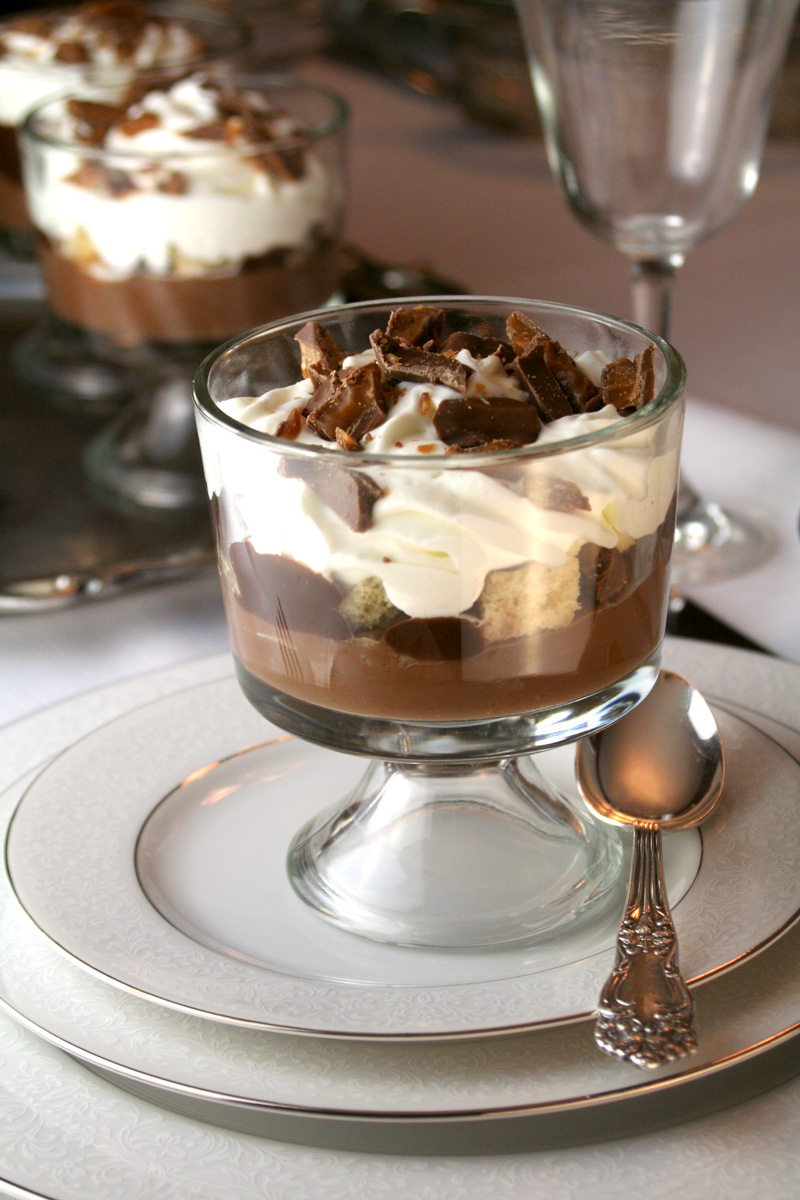 Bring me my smelling salts. My Downton Abbey Party Menu needed the quintessentially British trifle and the quintessentially British toffee, so I brought them together in this swoon-worthy dessert.
Once again I discarded authenticity for the sake of deliciousness and passed on including anything jellied in these trifles. These are more like a glorified parfait – the most decadent homemade pudding, layered with cake, hot fudge sauce, fresh whipped cream, and chopped toffee.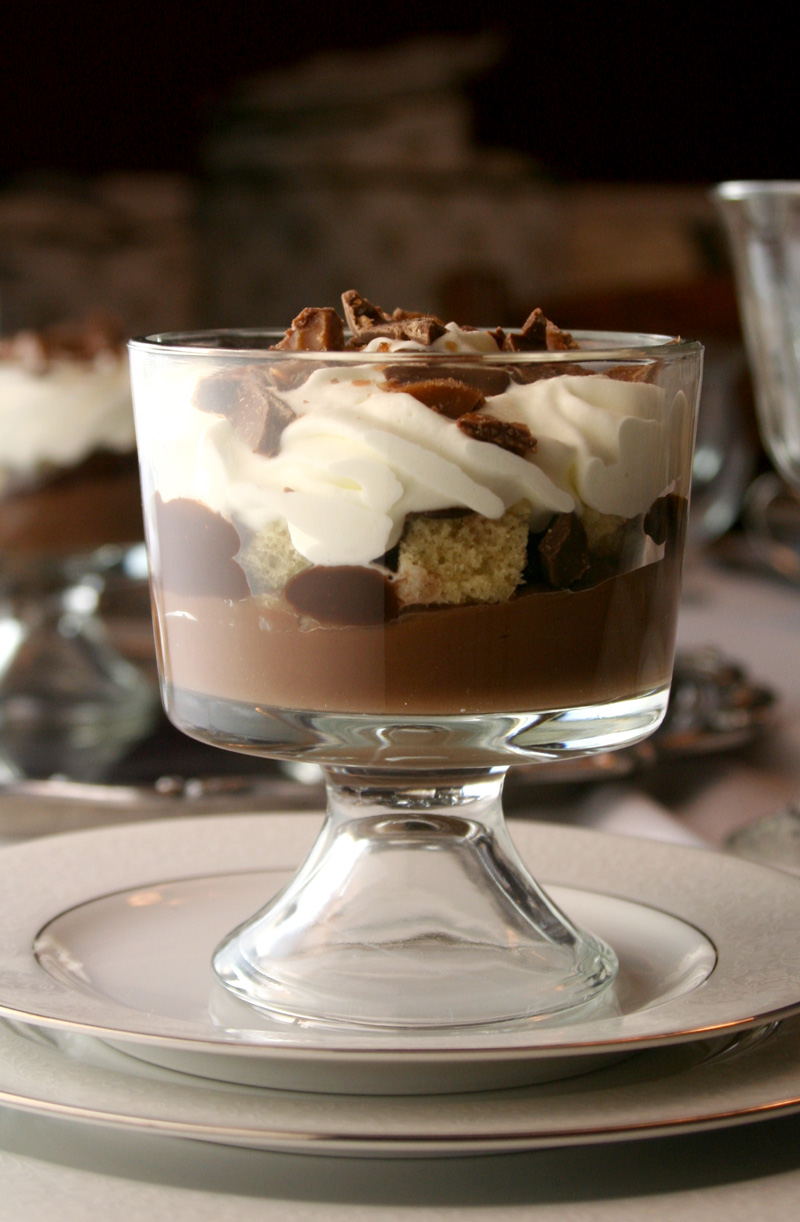 Trifles are so easy to prepare and are endlessly flexible- feel free to swap out cake for crushed cookies, the chocolate sauce for caramel, add fruit, whatever you like, no measuring necessary. The key is in the presentation- these cute, individual-sized trifle dishes make this dessert spectacular. For best results pipe in ingredients whenever you can to avoid smears down the side of the glass and to make layers even.
See more from my Downton Abbey Party Menu >
Chocolate Toffee Mini Trifles
Serves 8. Find the trifle bowls here or here, or use any 10 oz -12 oz glass dishes.
1 batch chocolate pudding (made with semisweet chocolate)
1 pound cake, cut into 1/2″ cubes
fudge sauce, about 1 cup
2 cups whipping cream
powdered sugar
2 or 3 toffee bars (such as Skor or Heath), coarsely chopped
Set out 8 mini trifle dishes or any 10 oz – 12 oz glass dishes.
Pipe or spoon chocolate pudding into the bottom of each dish. Top with cake cubes. Drizzle with hot fudge sauce.
Whip cream in an electric mixer with whisk attachment until almost desired stiffness. Add a little powdered sugar, a few tablespoons at a time, tasting until preferred sweetness. Complete whipping.
Pipe trifles with whipped cream and top with chopped toffee.
Serve immediately or store covered in refrigerator for 1-2 days.