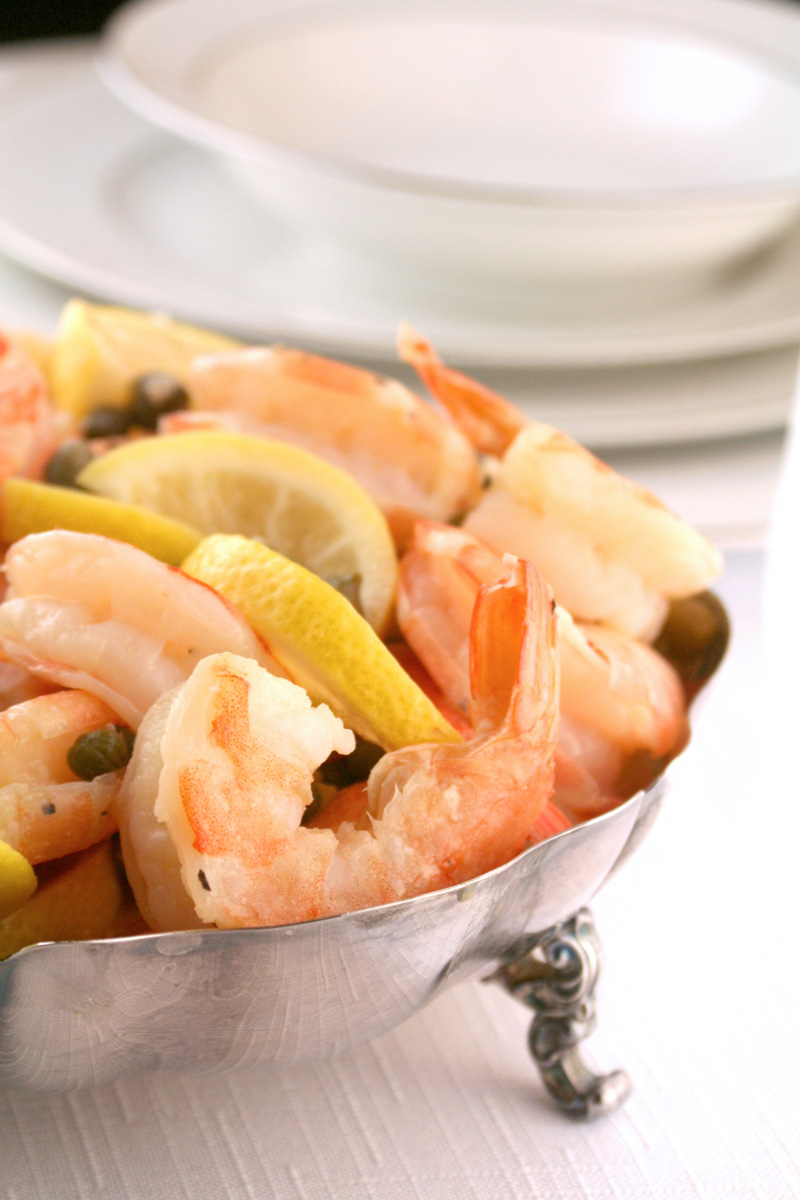 I love serving shrimp as an appetizer because they don't need much to be showy and flavorful and amazing. These shrimp from my Downton Abbey Party Menu come together in an easy 10 minutes and are fresh and lemony and light, despite, um, swimming in butter.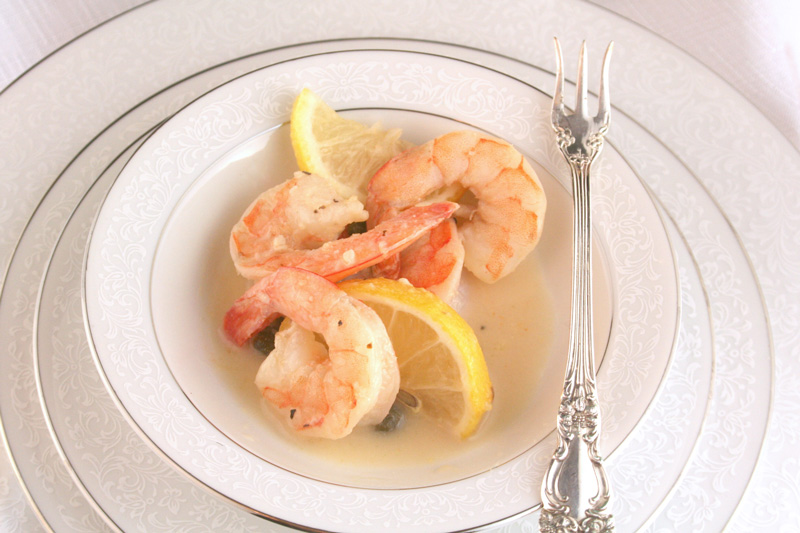 They are a favorite and a regular for my party repertoire for a reason- they are also excellent warm or cold, and the classic flavors compliment almost any appetizer spread.
See more from my Downton Abbey party menu >
Lemon Caper Shrimp
6 tablespoons butter
1 pound medium to large raw shrimp
1 teaspoon minced garlic
2 lemons, sliced and halved
1/4 cup capers
salt and pepper to taste
Melt butter in a skillet over medium heat. Add shrimp, garlic, and lemon slices. Cook about 6-7 minutes, stirring occasionally and flipping over shrimp so they cook on both sides. Add capers. Continue to cook until shrimp are pink all over. Remove from heat and salt and pepper to taste. Serve warm or cold.