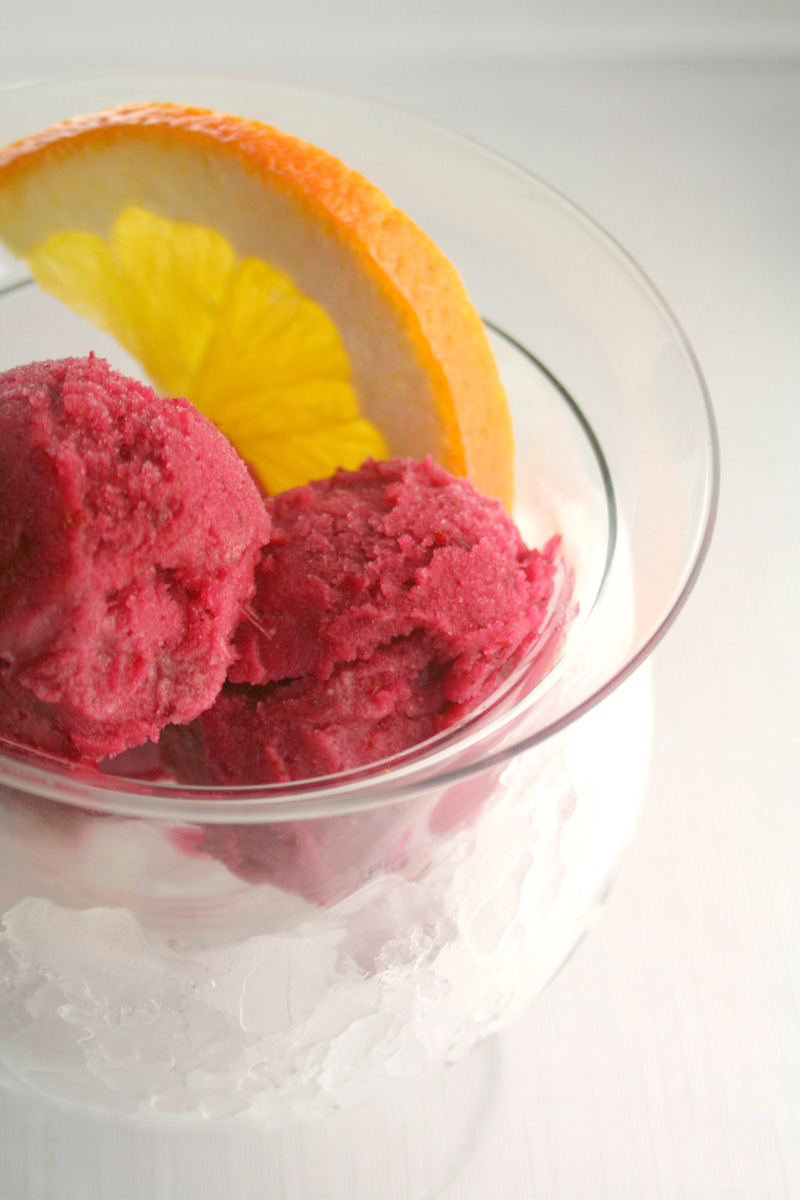 Much more than a palate cleanser, this sorbet is absolutely bursting with flavor. And color! It was an absolute knock out for my Downton Abbey Party Menu.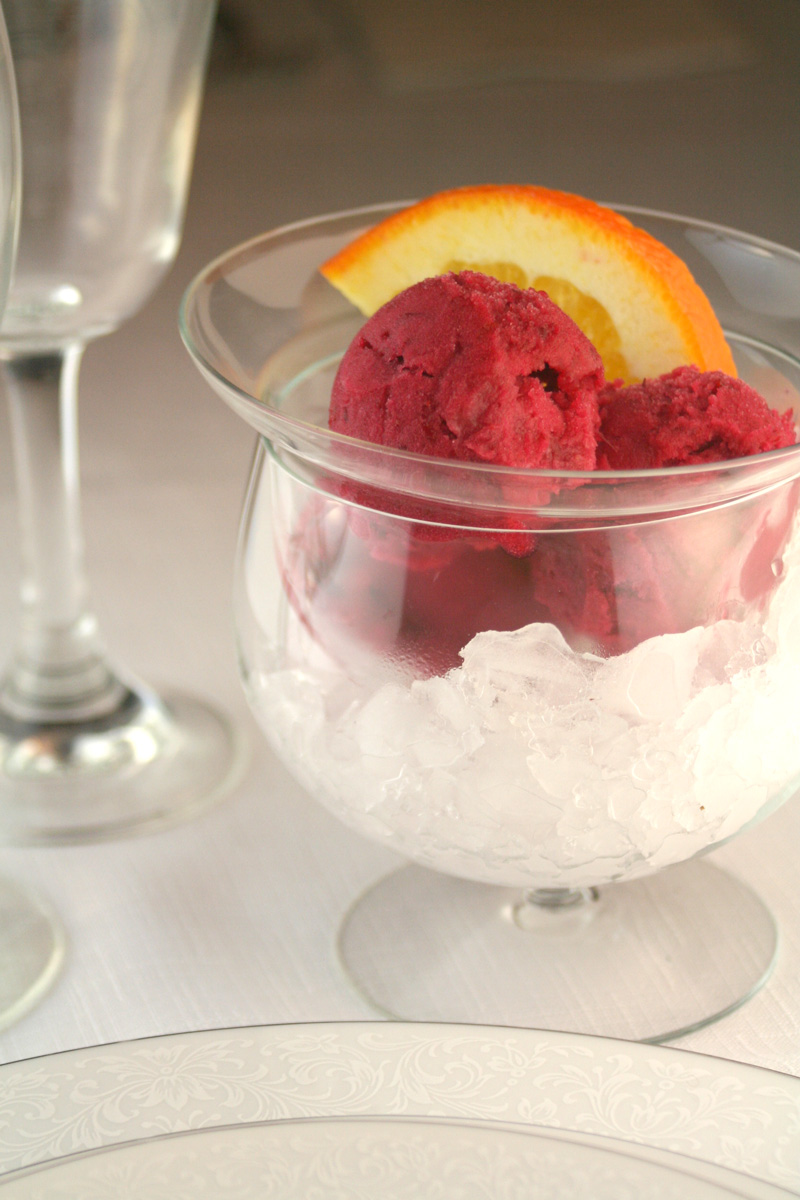 These cute icer dishes are on loan from my grandmother.  The bottom piece is a wide, footed glass that you fill with ice, then a second, rounded-bottom piece fits into the top for perfect chilling. Cool, right? Our sorbet stayed nicely frozen while we ate our way through all the courses.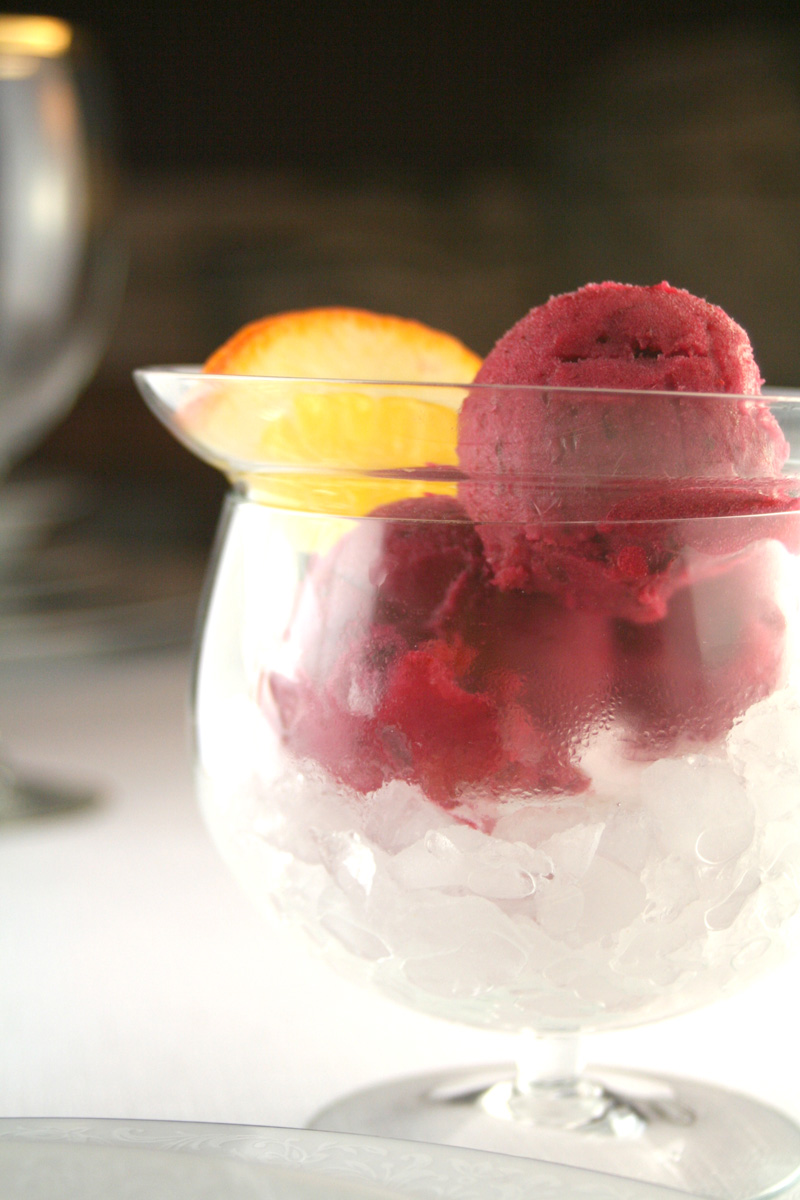 Including this picture just because it looks like it belongs in a '90s R&B music video.
See more from my Downton Abbey party menu >
Cranberry Orange Sorbet
Adapted from David Lebovitz. Makes about 1 quart.
1/2 cup sugar
1 cup water
12 oz bag fresh cranberries
pinch of salt
zest of 1 medium orange
juice of 2 medium oranges
Bring sugar and water to boil in a medium saucepan, stirring occasionally to dissolve sugar. Add cranberries and salt. Simmer for about 10 minutes, until cranberries are soft. Remove from heat and allow to cool.
Add zest and orange juice. Puree in blender until smooth (strain out any large pieces if necessary). Refrigerate for a few hours until thoroughly chilled. Churn in ice cream freezer.