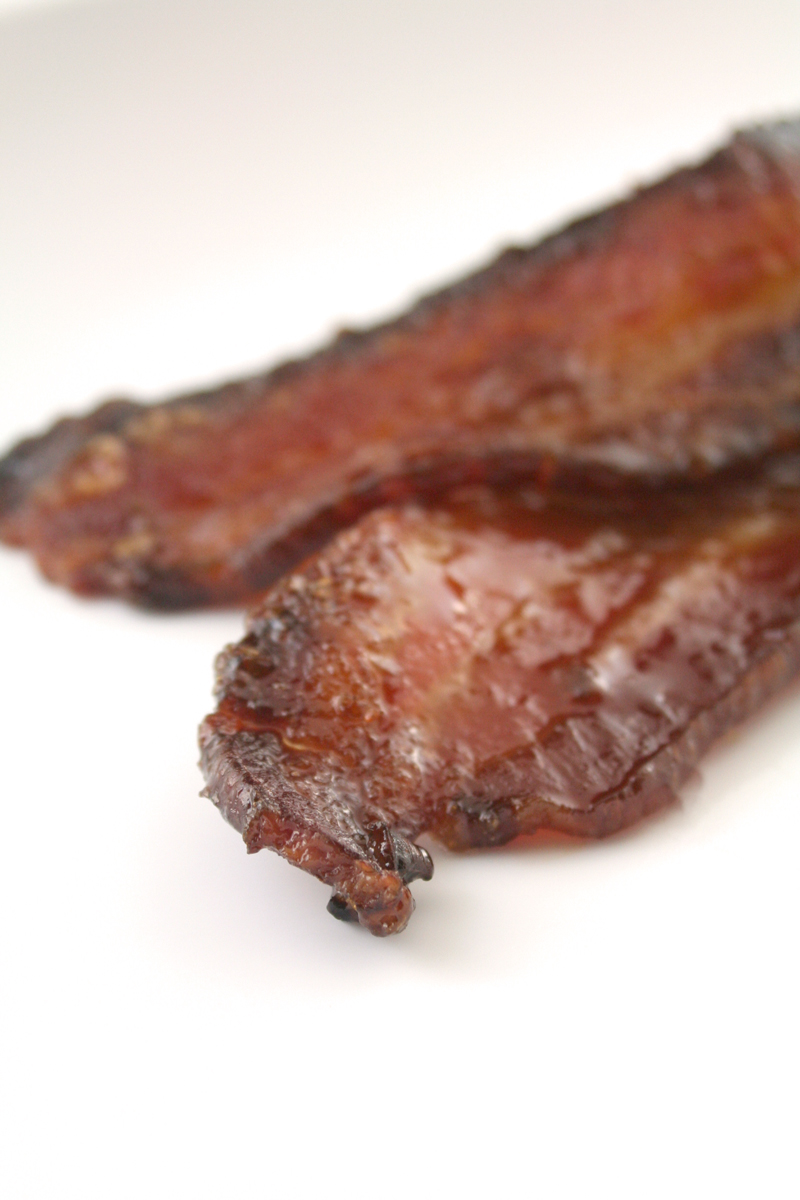 Oh no. What have I done.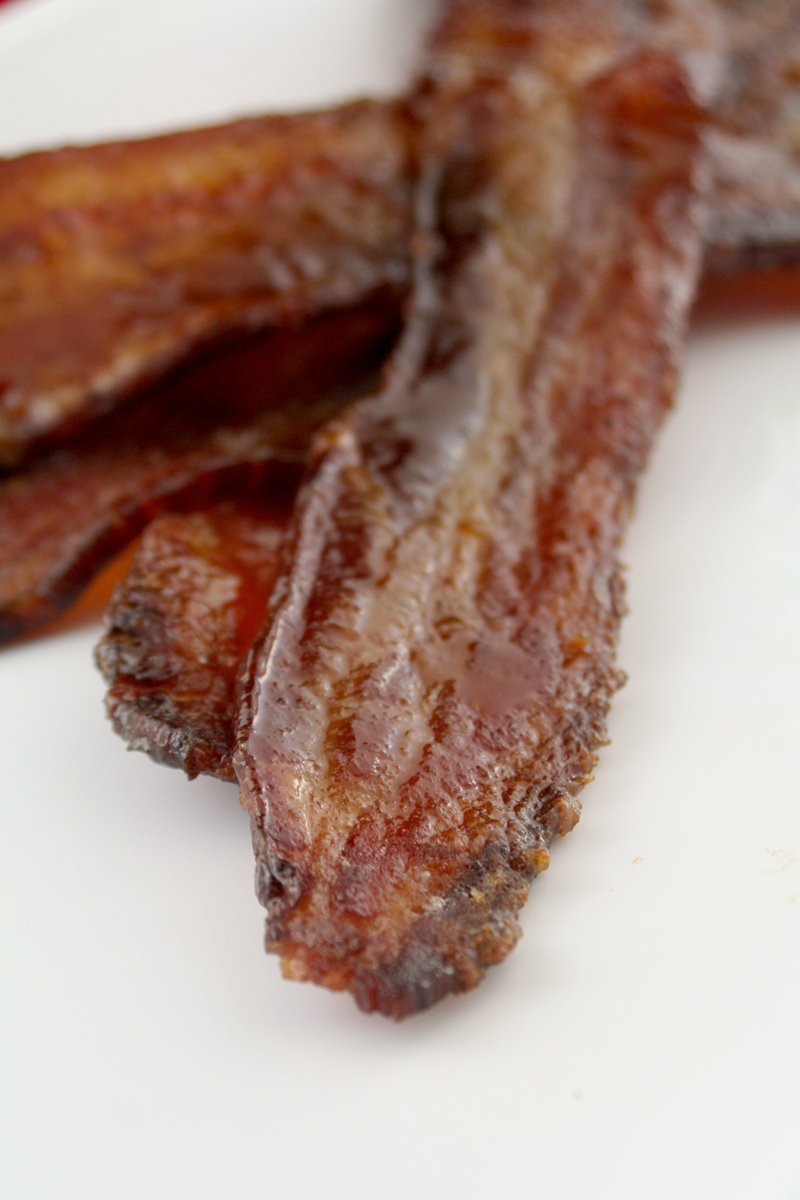 Now that I've had bacon rubbed with brown sugar I don't know if I can ever go back.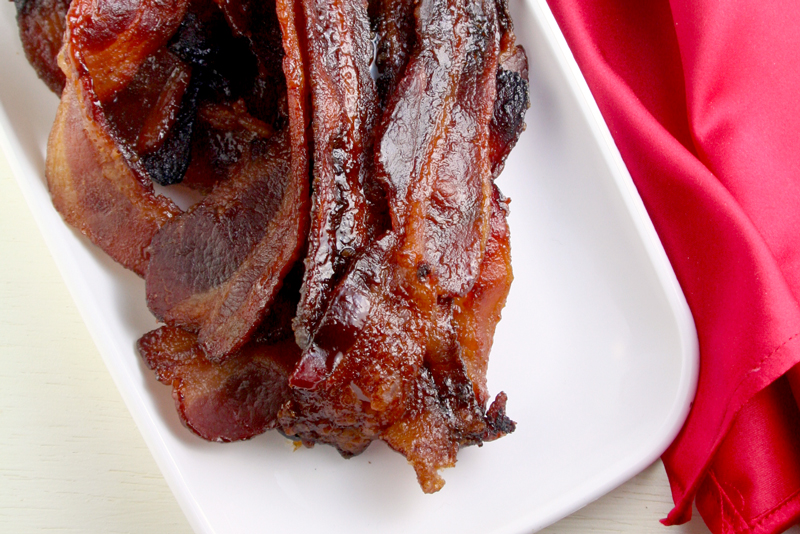 My favorite way to cook bacon these days is in the oven, which is the technique I used here. The first batch I made I put directly onto the pan, which made it hard to get the bacon crisped all the way as the sugar dissolves making a bit of syrup-y layer in the pan. Despite this syrup-y layer being insanely delicious, for the second batch, I put the bacon on a cooling rack set inside the pan to let everything drip. Beautifully crisped, sweet and salty, with crunchy brown sugar almost shell.
Part of my Galentine's Day Brunch Menu.
Brown Sugar Bacon
thick-cut bacon
brown sugar
Heat oven to 400.
Line a rimmed baking sheet with foil. Place a metal cooling rack inside.
Rub brown sugar onto both sides of each strip of bacon, leaving a medium layer. Place each strip in a single layer on the rack.
Bake in oven about 20 minutes, or until nicely crisped.