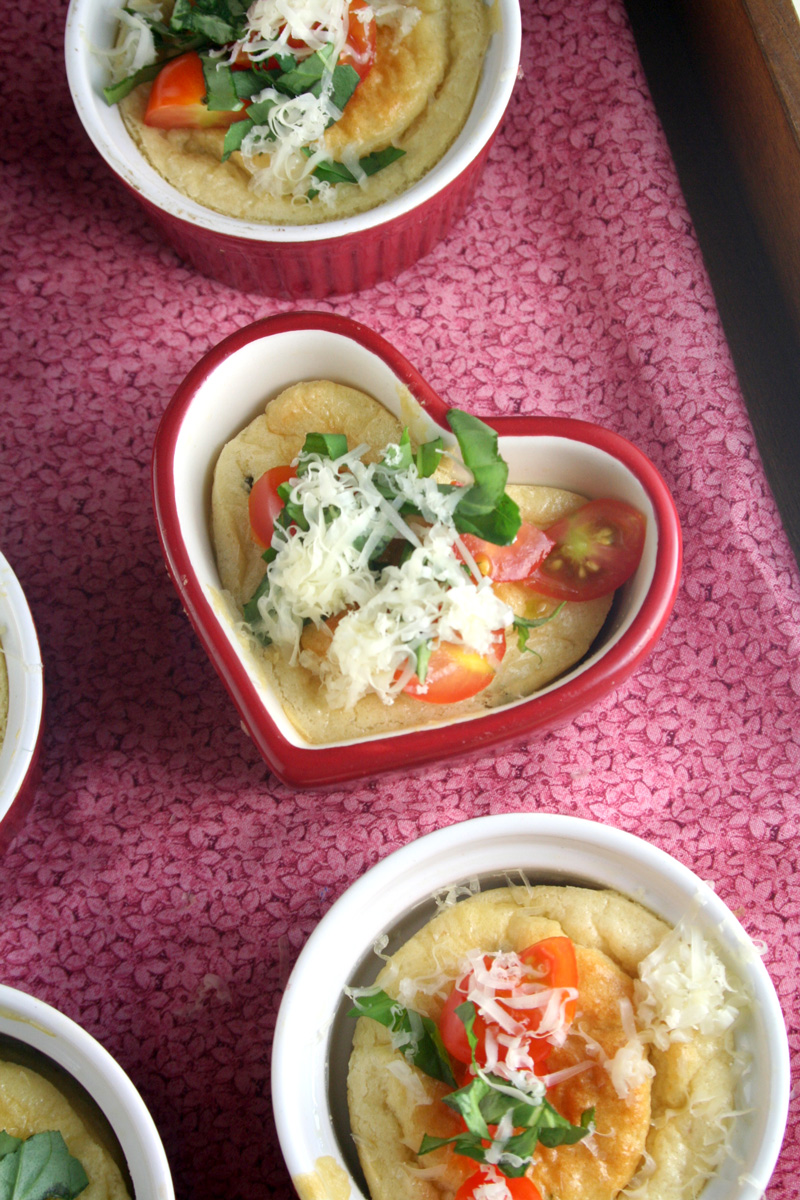 For my Galentine's Day brunch menu I had planned to make individual frittatas, as that is part of Leslie Knope's definition of the holiday. But at the last second I changed my mind and took the same ingredients and whipped them into a light and airy souffle instead.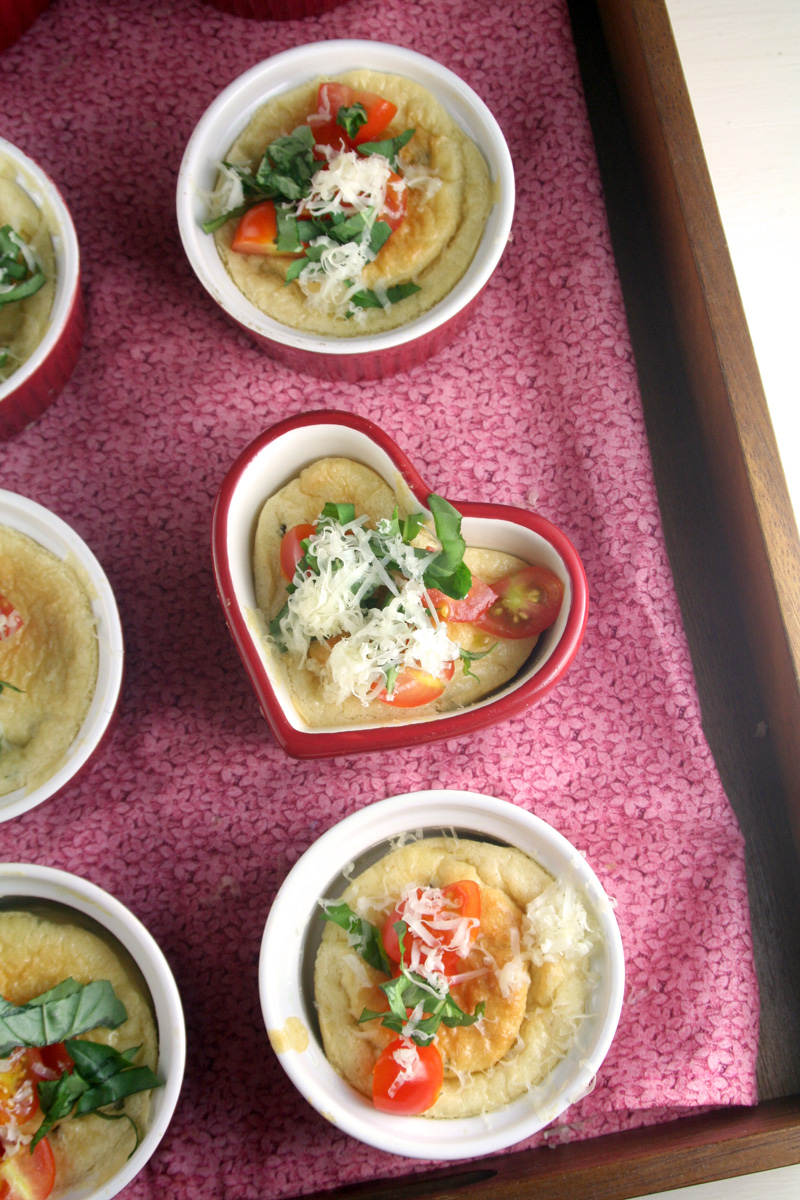 I make cheese souffles often for entertaining since they are easy but fancy any time of day- with a salad for a light lunch, as an appetizer course in a multi-course dinner, or of course for brunch.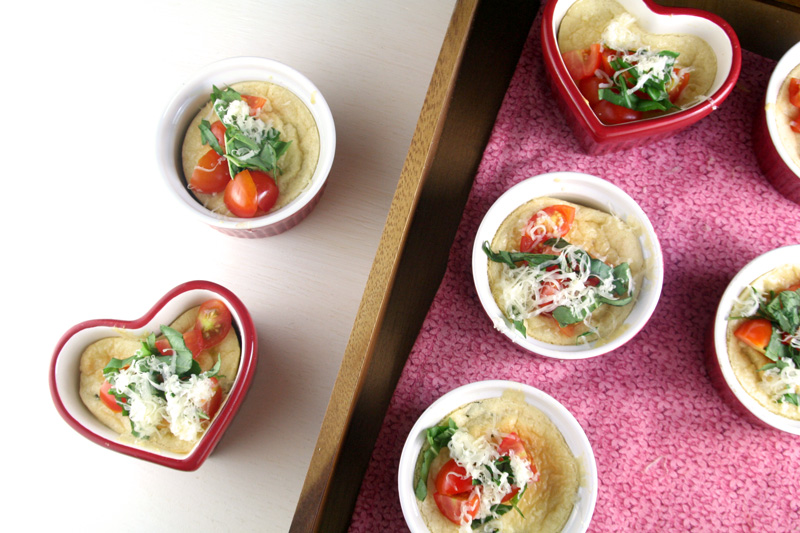 My favorite, though, are these made with goat cheese, which feel extra special and inside the fluffy texture of the souffle you'll find little spots of melty, smooth cheese. Mmm.
Take it away, Jeni!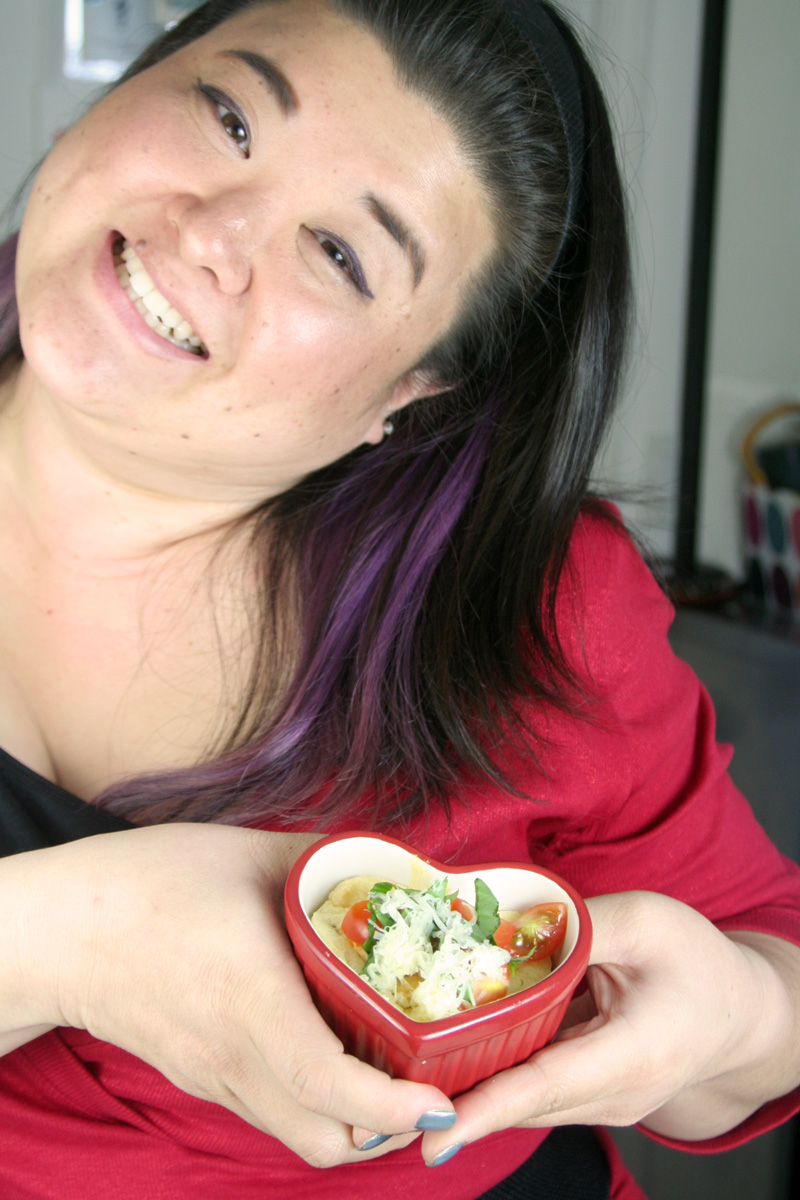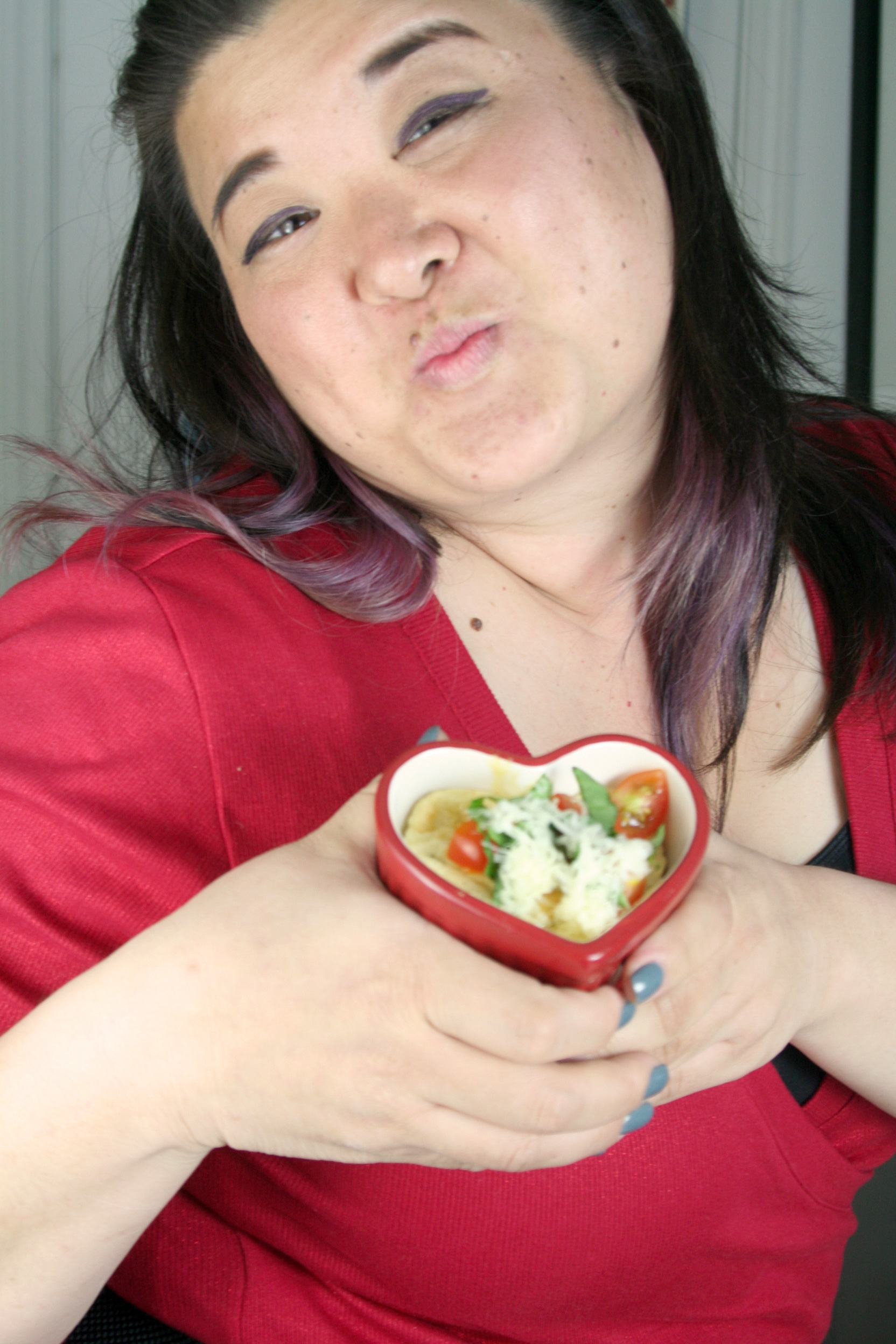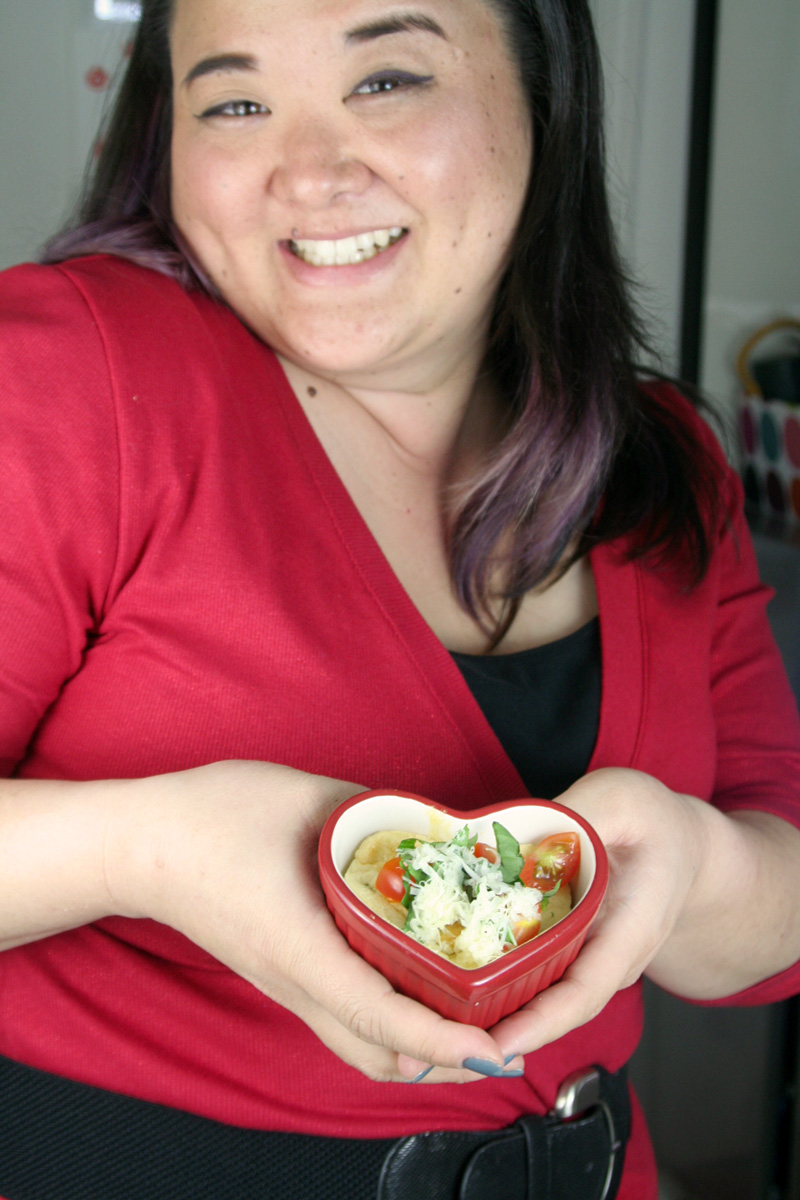 Part of my Galentine's Day Brunch Menu.
Goat Cheese Souffles
Adapted from Gourmet
12 ounces goat cheese, crumbled
4 eggs, separated
3 1/2 tablespoons butter
1/3 cup flour
1 1/3 cups whole milk
2 teaspoons Dijon mustard
1/4 cup chopped basil
salt and pepper
cherry tomatoes, fresh basil, and shredded parmesan for garnish
Heat oven to 375.
In a medium saucepan, melt butter over medium heat. Whisk in flour and continue to whisk while cooking 3 minutes. Add in milk and continue to whisk while bringing mixture to a boil. Continue to simmer 3 minutes, until thick and smooth. Remove from heat. Add egg yolks, mustard, basil, and half of crumbled goat cheese. Whisk until cheese in melted and add salt and pepper to taste.
Combine egg whites and a pinch of salt in the bowl of an electric mixer. Beat until stiff peaks form. In a large bowl gently combine yolk mixture with about 1/4 of the egg whites. Gently fold in remaining egg whites and crumbled goat cheese until just combined.
Butter 6-8 small ramekins (1/2 -3/4 cup) and place them in a baking pan with tall sides. Divide the mixture between the ramekins. Place in the oven and carefully pour hot water into the pan, so it reaches about halfway up the sides of the ramekins. Bake about 20-25 minutes, until puffed and golden.
Souffles will fall slightly as they cool. Top with chopped cherry tomatoes, chopped basil, and freshly grated parmesan cheese for serving.