Hearty Tortellini and Italian Sausage Soup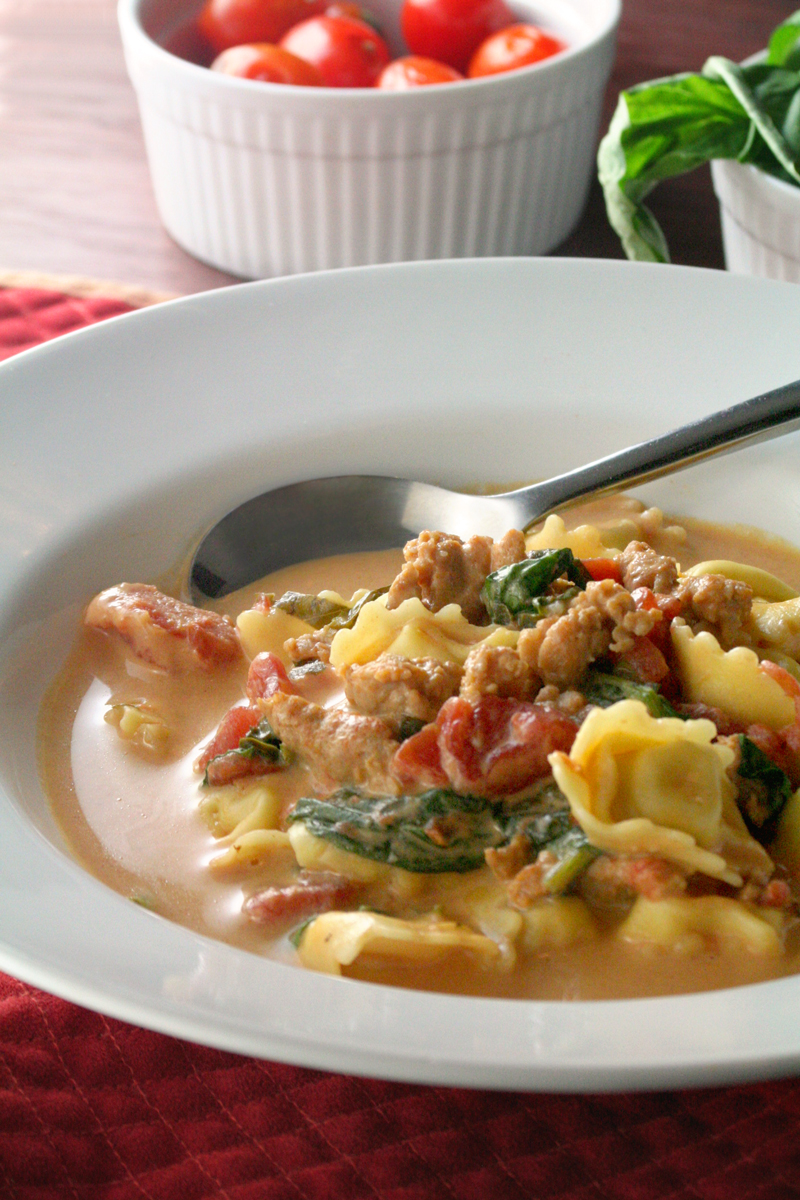 Unexpected potluck winner! I love when that happens. I threw together this easy soup to feed a large crowd on what was supposed to be a cold and rainy day, and was blown away by the enthusiastic response.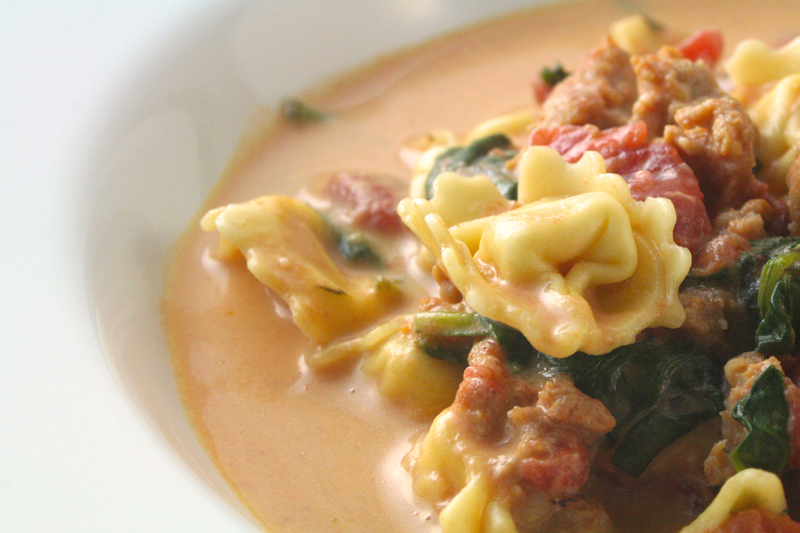 I shouldn't have been so surprised it was a hit- it has all the makings of one. Cozy, hearty, and filling, with classic tried-and-true flavors like tomato and basil paired with cheese, pasta, and italian sausage. The broth is rich and creamy, and warms you up from the inside out.
Hearty Tortellini and Italian Sausage Soup
1 lb italian sausage
2 teaspoons minced garlic
3 15-oz cans diced tomatoes
6 cups chicken broth
12 oz cream cheese
1/2 cup coarsely chopped basil, loosely packed
1 lb fresh cheese tortellini
several large handfuls spinach leaves
salt and pepper to taste
Remove sausage from casings and add to a large pot. Brown sausage, breaking it up into bite-size pieces as it cooks. Drain off any grease. Return to heat and add in garlic. Cook while stirring for one minute. Add tomatoes, broth, basil, and cream cheese. Bring to a boil, then reduce heat and simmer for 15 minutes. Stir occasionally to allow the cream cheese to melt and become fully incorporated. Add tortellini and cook a few minutes, until just done. Remove from heat and add spinach leaves, allowing them to wilt. Season with salt and pepper to taste.