Blackberry Galette with Lemon Ice Cream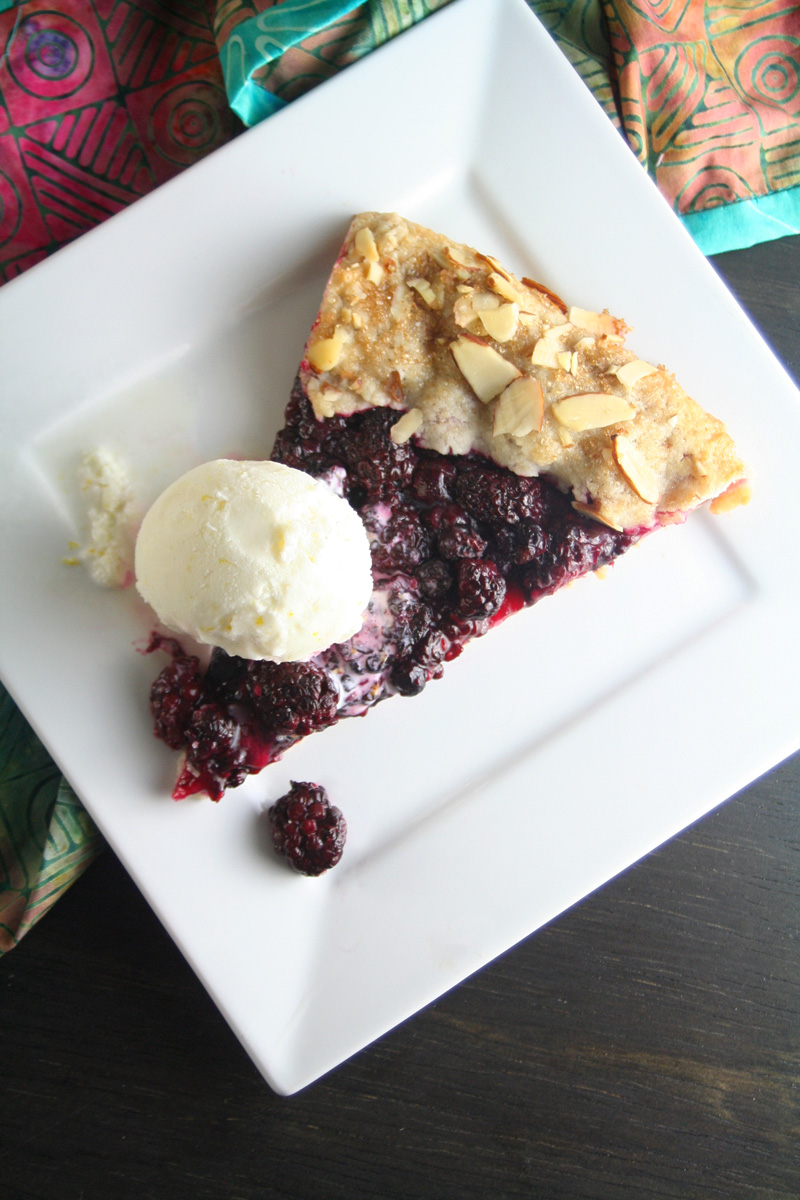 For the first time in what feels like a really long time I didn't have a long list planned for this weekend, and I kinda didn't know what to do with myself. Turns out my default is naps and binge watching prison drama on Netflix.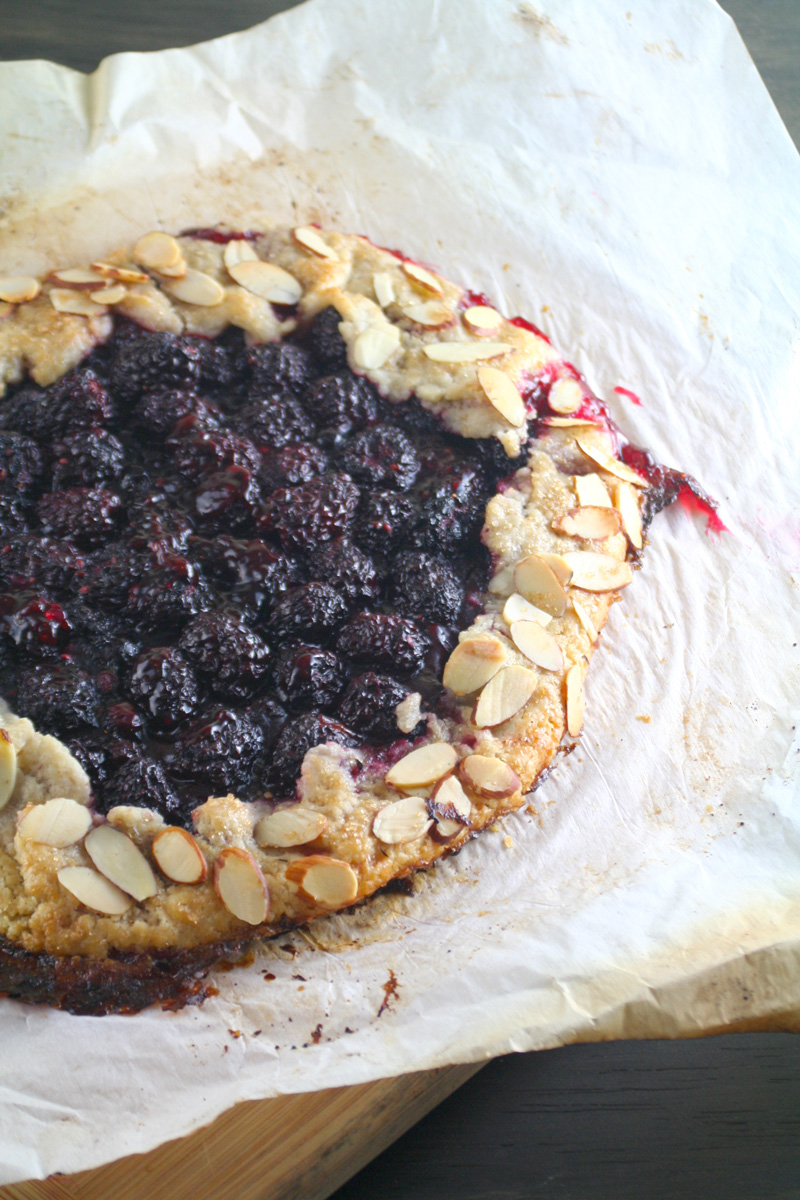 This galette, though. Like a fresh, summery berry pie but with a rocking pie-to-filling ratio. And it's easy enough that it won't cut into your lazy, tv-watching time very much. It's even okay if you don't roll out the crust perfectly round, it will look pretty and rustic no matter what. It's also a great make-ahead for guests- make the dough well in advance and then quickly assemble and bake later!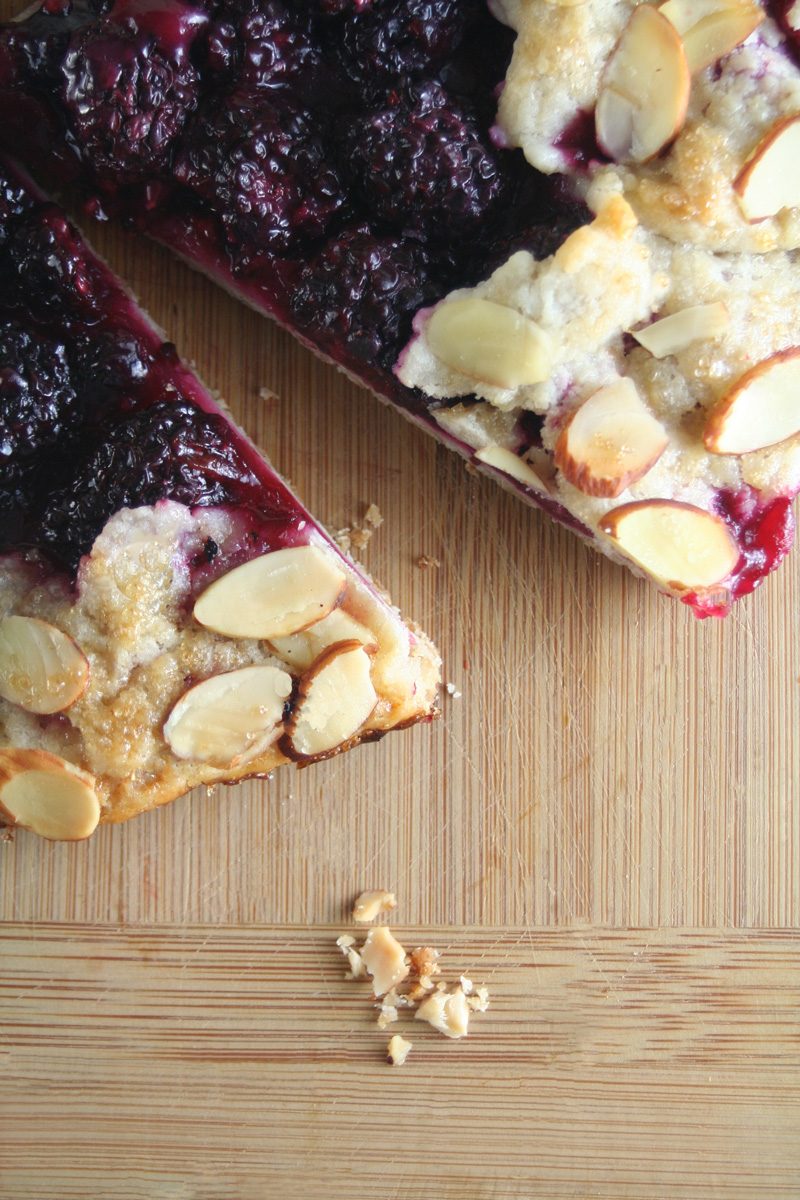 As fabulous as this is, it's absolutely phenomenal paired with my favorite (and super easy) lemon ice cream. I will post the recipe soon!
Blackberry Galette
Makes 2 small galettes, serves 8-10. Adapted from The Clever Carrot.
Pastry Dough
2 1/2 cups flour
14 tablespoons butter, cold
3 tablespoons shortening, cold
1/4 cup sugar
1/2 teaspoon sea salt
ice water (about 4-5 tablespoons)
Cut butter into cubes and scoop each tablespoon of shortening onto a sheet of wax paper. Place in freezer for about 10 minutes, until mostly frozen.
Add flour, sugar, and salt to a food processor and pulse a few times to combine. Add butter and shortening and pulse a few more times. Add ice water one tablespoon at a time, pulsing in between each addition, just until clumps start to form and dough just begins to stick together.
Transfer dough to a sheet of plastic wrap and gently press together. Cut in half. Gently (and without over-working – it will be crumbly), press each half into a thick disc and wrap in plastic wrap. Transfer to refrigerator for several hours, or freeze for later use.
Blackberry Filling
6 cups blackberries
juice of 1 lemon
1/2 cup sugar
2 tablespoons cornstarch
For Assembly
about 1/2 cup apricot jam, divided
1 egg
2 tablespoons raw or turbinado sugar
1/4 cup sliced almonds
Heat oven to 375.
Once dough is chilled, place each disc in between two sheets of parchment and roll out each to a 12 inch circle. Slide paper with dough onto a baking sheet and return to fridge for a few minutes to firm up again.
Remove from refrigerator and remove top paper. Spread each dough circle with a few tablespoons of apricot jam, leaving 2-3 inches around the edges clear.
Gently toss together blackberries, lemon juice, sugar, and cornstarch. Divide the filling between the two circles of dough, piling the filling over the jam. Fold edges of dough over filling, pleating where necessary to fit. If the dough gets to soft to work with, return it to the fridge for a few minutes to firm up again.
Beat the egg with a tablespoon of water. Brush the egg mixture over the dough. Sprinkle with turbinado sugar and sliced almonds.
Bake until crust is golden, about 50 minutes.
Heat a few tablespoons of apricot jam in the microwave until pourable. Brush or drizzle over galettes to glaze.
Serve warm or room temperature with lemon ice cream.