Brazilian Passion Fruit Mousse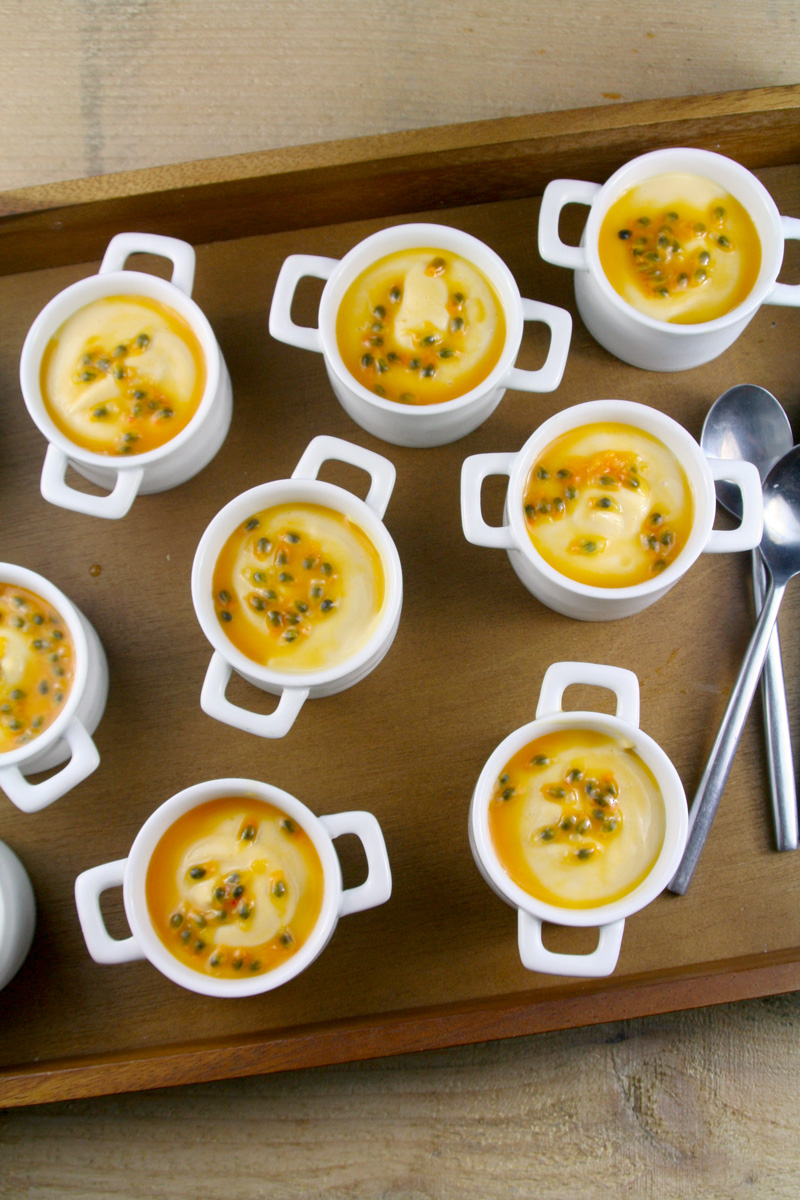 I have to admit I wasn't super excited about this traditional Brazilian dessert when I included it in my Brazilian Dinner Party & World Cup Menu, but it totally blew me away.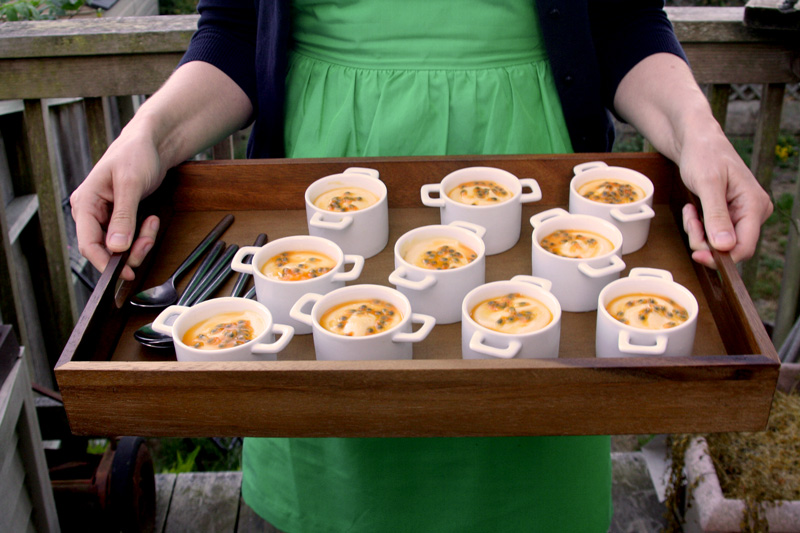 I wouldn't call it a mousse- it doesn't have the airy texture I would expect from a mousse. Instead it's thick and silky and decadent- like a creme brulee.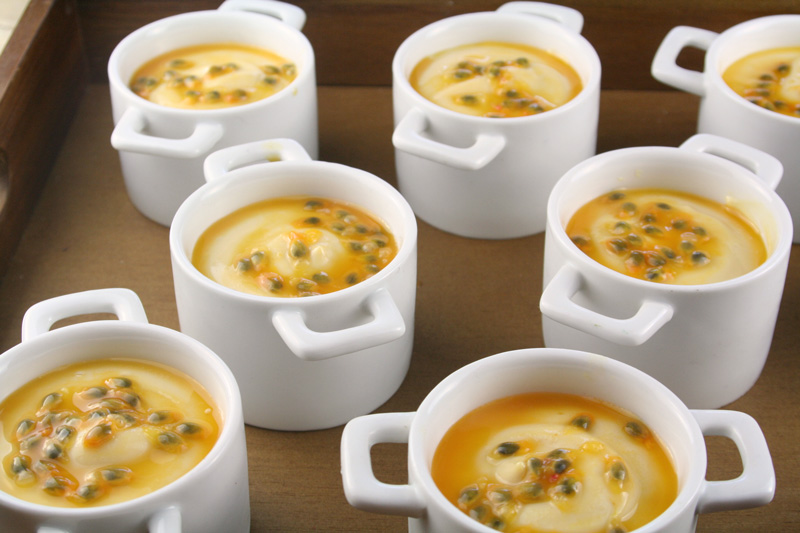 And it was ridiculously fast and easy to make. New staple for sure!
I found the Passion Fruit Concentrate at a Brazilian grocery, but it is also easily available online.
Brazilian Passion Fruit Mousse
Serves 8-10
Combine passion fruit concentrate, sweetened condensed milk, and table cream in a blender. Blend until smooth. Transfer to serving dishes and refrigerate for 5-6 hours, or overnight.
If desired, top with a little pulp and seeds, or a small amount of passion fruit concentrate mixed with a little corn syrup.