Feijoada – Meaty Brazilian Black Bean Stew with Farofa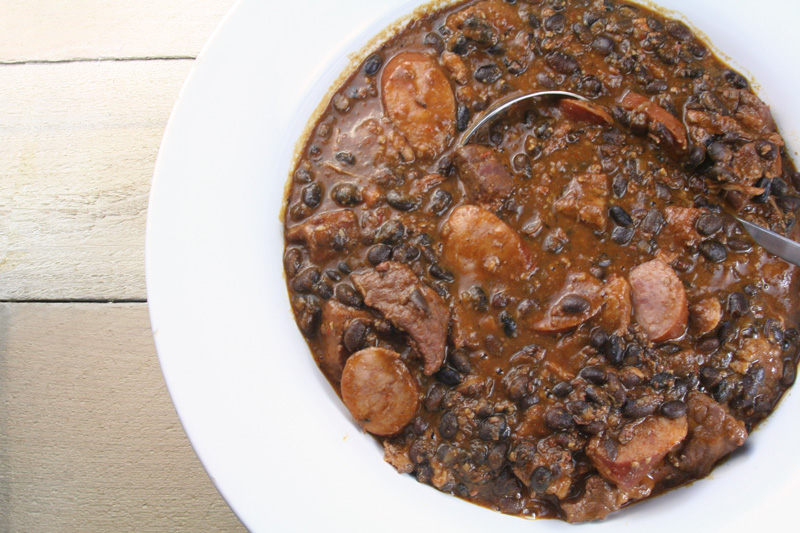 Oh, Brazil. Calling this a black bean stew is sorta hilarious since the there's like five kinds of meat in there. The beans are hardly the star of the show. This hearty and flavorful stew is the result of all those meats simmering together for a few hours. And that process is probably what heaven smells like.
From what I can tell it's a dish with many versions, so don't sweat exact amounts or even the kinds of meat. Personally I skipped the pig's feet and stuff. But any combination of beef and pork will be delicious.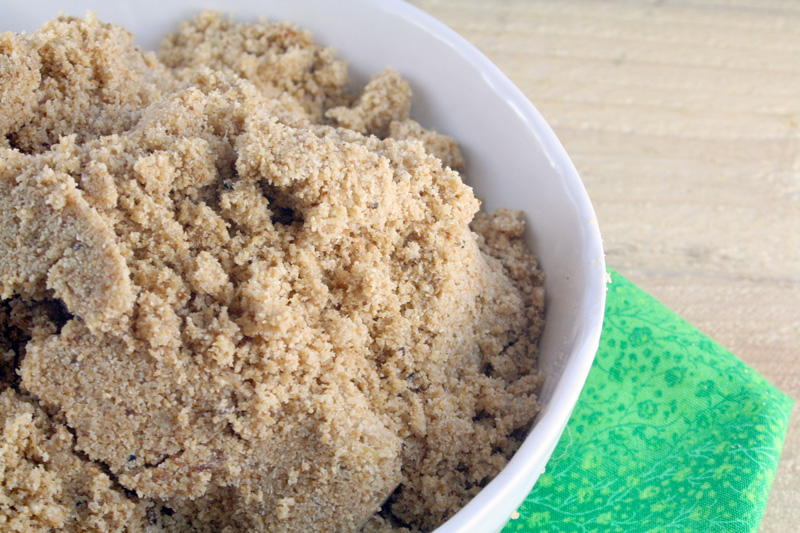 It's excellent served with rice and some Farofa to soak up the juices and add a little crunch. Farofa is a uniquely Brazilian condiment made from cassava flour (it's coarse like cornmeal). I toasted mine with onions and butter and am now trying it on everything. It was fabulous with pork chops.
More from my Brazilian Dinner Party Menu
Feijoada – Meaty Brazilian Black Bean Stew
1 lb dried black beans – soaked overnight and drained
3 tablespoons olive oil
2 large onions, chopped
2 tablespoons minced garlic
1.5 lb pork shoulder, cut into 1″ pieces
1.5 lb corned beef, cut into 1″ pieces
1 smoked ham hock
1 lb chorizo, removed from casing
1 lb kielbasa, sliced
2-3 bay leaves
salt and pepper to taste
Soak the beans in cold water overnight, or quick soak by covering with boiling water and let sit for about an hour.
Heat olive oil in a large, heavy pot. Add the onion and cook for a few minutes until starting to soften. Add the garlic and cook for a minute more.
Add the pork shoulder, corned beef, ham hock, kielbasa, chorizo, and bay leaf. Add enough water to cover and bring to a simmer. Simmer for about 1 hour, stirring occasionally. Add the black beans. Continue to cook for about two hours, until meats are tender and falling apart.
Salt and pepper to taste. Serve with rice and farofa.
Farofa – Toasted Cassava Flour
1/2 cup butter
1 yellow or white onion, chopped
2 cups cassava flour 
salt and pepper to taste
Melt butter in a skillet over medium heat. Add onions and cook until soft. Add cassava flour and cook, stirring occasionally, for about 5 minutes or until toasted