Meyer Lemon Curd with Rosemary Shortbread Cookies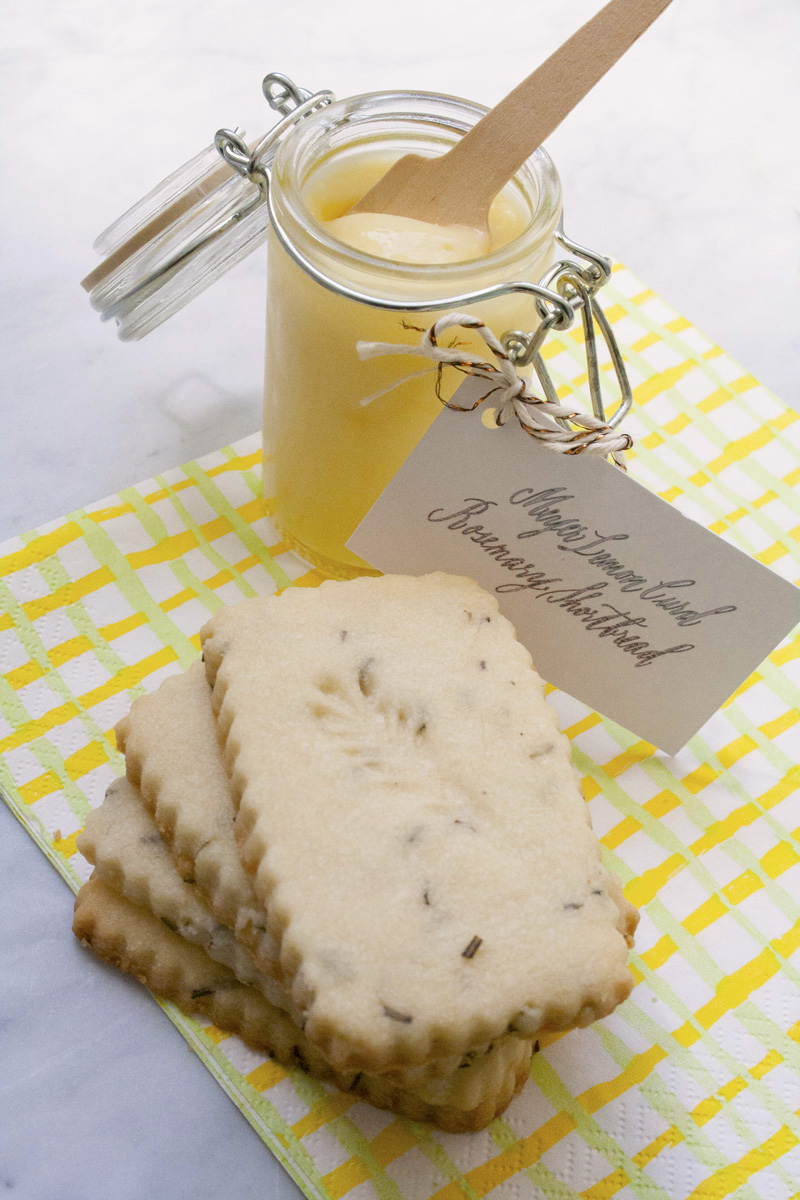 This weekend was another edition of Oh Happy Day Craft Nights. This time was calligraphy with the adorable Maybelle Imasa. For the occasion I made these tiny jars of my extra creamy and luscious lemon curd made from Meyer lemons, paired with these absolutely HEAVENLY rosemary shortbread as treats for attendees.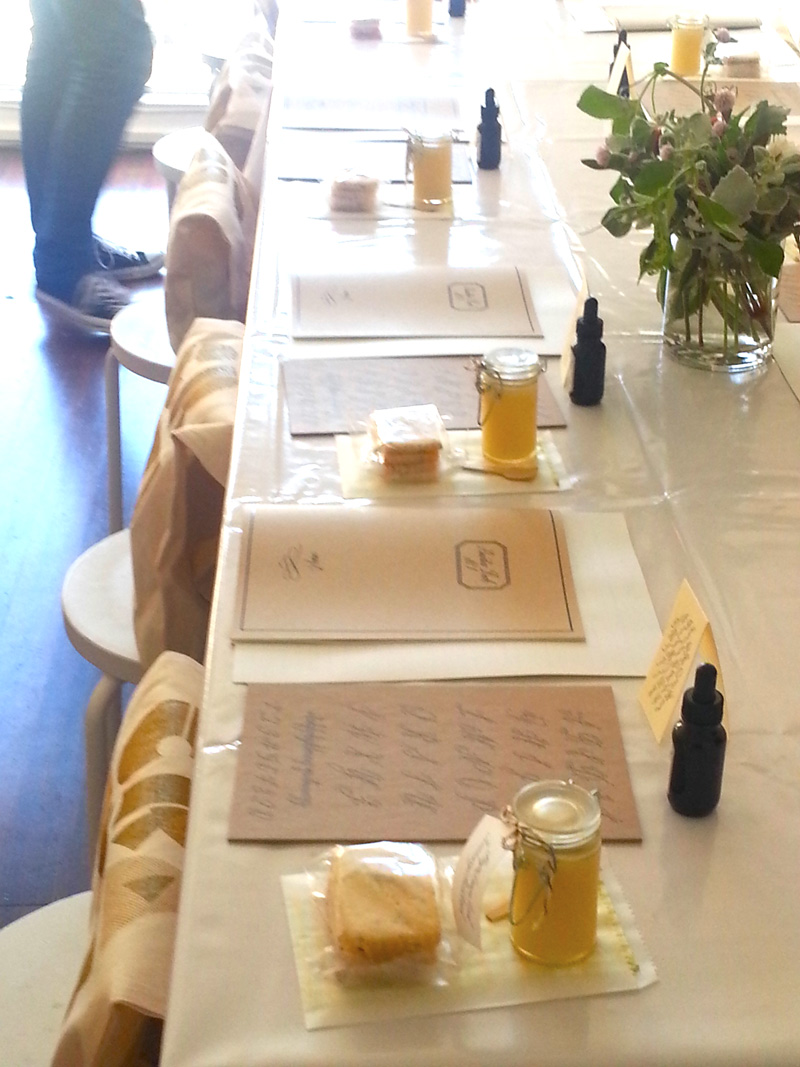 Sometimes I forget how amazing good shortbread can be. It's such an unassuming cookie. But this shortbread is tender and oh so buttery, and the rosemary flavor is both unexpected and so completely at home that you'll wonder why not all cookies have it.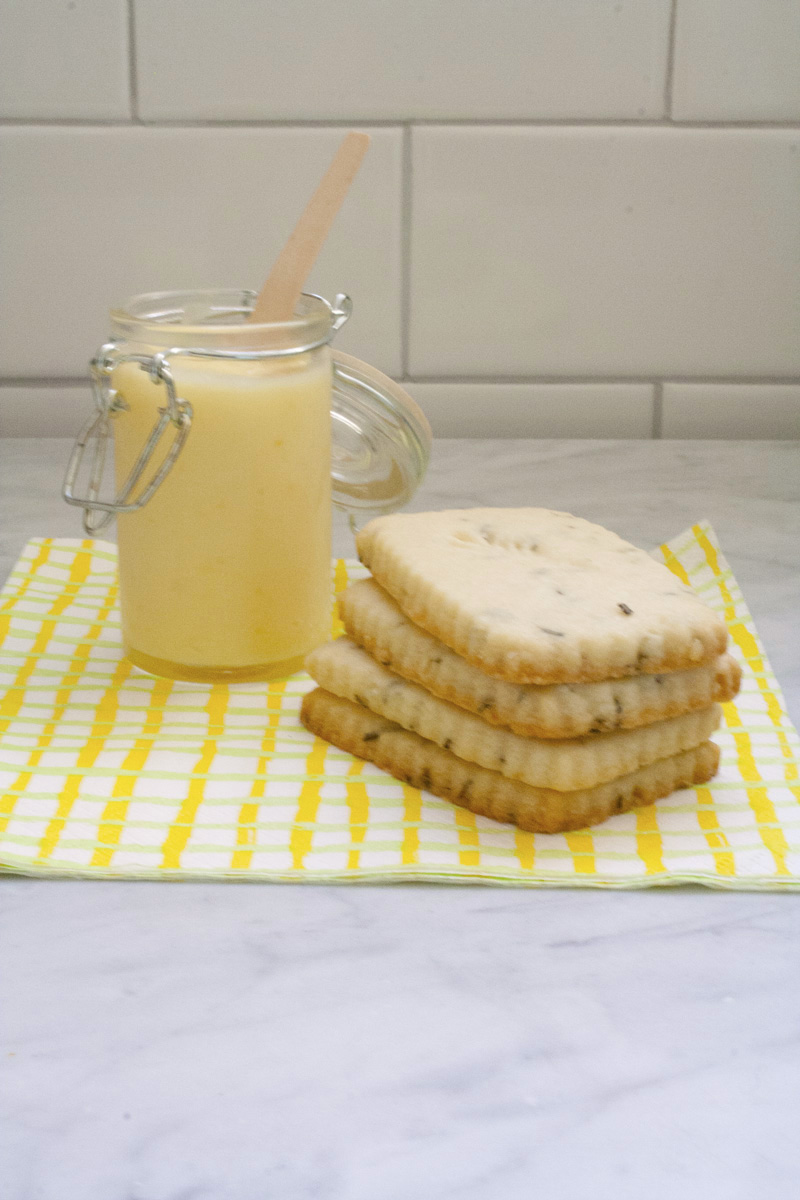 They don't really NEED to be topped with a thick layer of lemon curd but that's never stopped me before.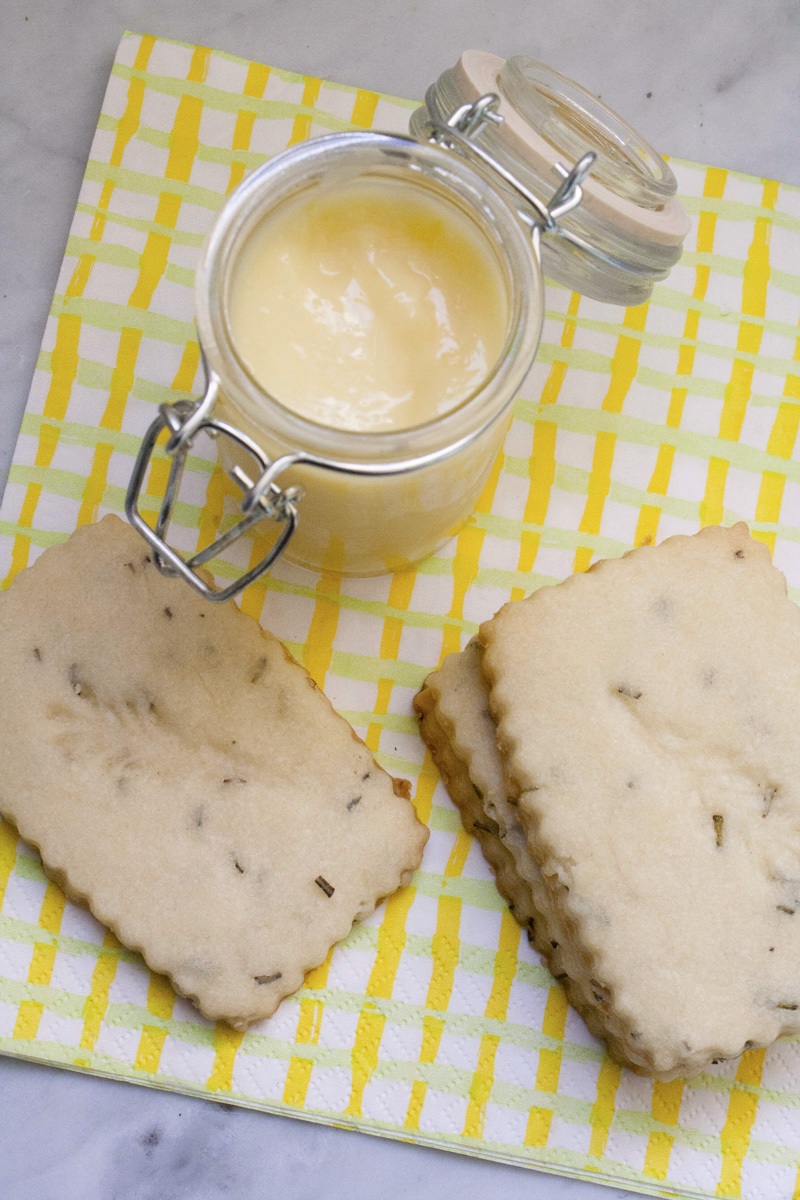 I think the leftover cookies are getting more and more flavorful. Next time I might make them a few days sooner to let the flavor develop. That's another bonus here, actually- both the lemon curd and the shortbread can be made ahead in advance and store well. These would be perfect as wedding favors or for a shower.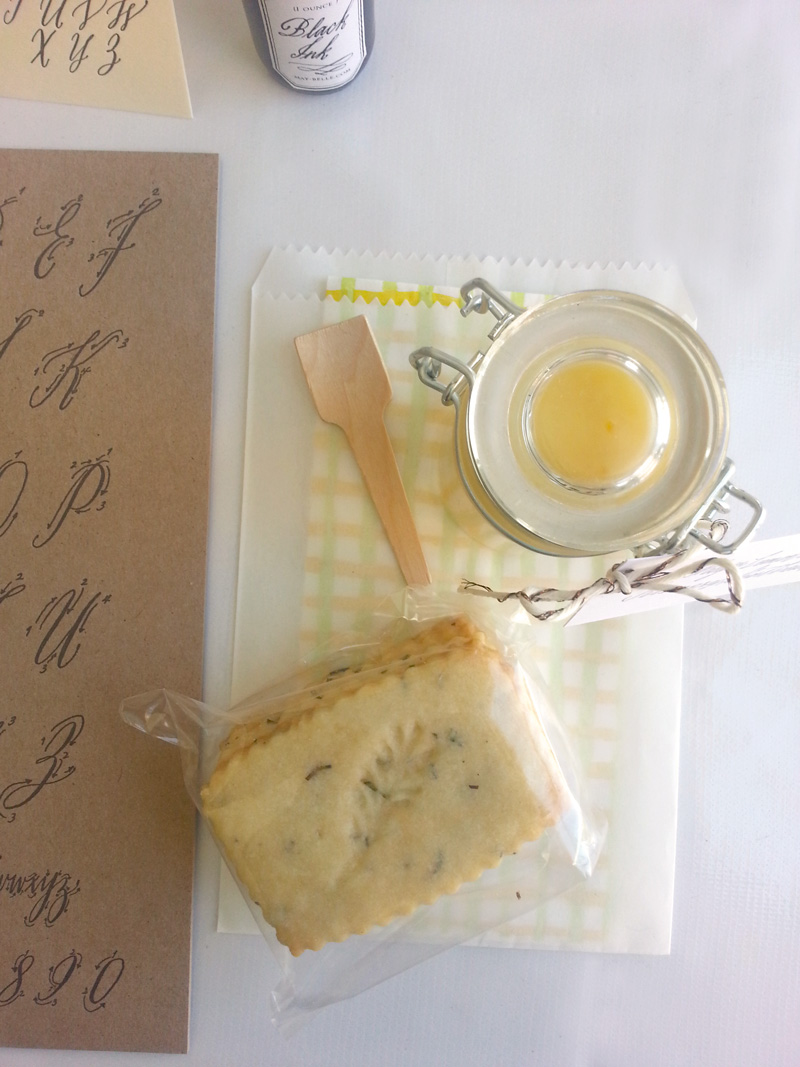 To make the shortbread extra special, I stamped the top with a subtle little rosemary sprig stamp. I couldn't find exactly the stamp I wanted so I cut one out of a little piece of rubber with an X-acto knife. I think it came out pretty cute!
Jars: Michaels, Spoons: Amazon, Napkins: Oh Joy for Target
More food and recipes as seen on Oh Happy Day!
Meyer Lemon Curd
I like making lemon curd extra creamy with an added step of, um, an extra butter emulsion. Regular lemons will also be excellent here, just a little more tart. Makes about 3 cups.
1 1/4 cups sugar
zest of 3 Meyer lemons
4 eggs
3/4 cup fresh Meyer lemon juice
12 tablespoons butter, divided
In a medium saucepan, whisk together the sugar and lemon zest, until the sugar is infused with lemon. Whisk in the eggs until well combined, then the lemon juice. Cut 8 tablespoons of butter into chunks and add to the mixture.
Put the pan over medium heat and whisk until the butter is melted and the mixture is smooth. Continue to whisk about 8-10 minutes, until mixture is thickened and bubbling (it will continue to thicken as it cools). Remove from heat.
Once mostly cooled, transfer to a blender. Add the remaining 4 tablespoons of butter (softened) and blend until creamy.
Refrigerate until ready to use, up to 3 or 4 weeks.
Rosemary Shortbread Cookies
Makes 3-4 dozen
2 cups butter, softened

1 cup sugar
1 tablespoon rosemary, chopped
1/2 teaspoon salt
4 1/4 cups flour
Mix together (in an electric mixer or by hand) the butter, sugar, rosemary, and salt until well combined. Add flour and mix until well incorporated. Dough will be soft.
Transfer to a plastic bag and flatten a bit. Chill in fridge for 1-2 hours.
Preheat oven to 375.
Remove from fridge and let sit for a few minutes. Between two sheets of wax paper or on a lightly floured surface, roll out dough to about 1/4″ thickness. Cut out with a fluted cutter and stamp the top with a clean rubber stamp if desired. Transfer to a baking sheet lined with parchment or silicone baking mat.
Bake until turning golden around the edges, about 12 minutes. Cool completely. Can be made ahead and stored in an airtight container for about a week.