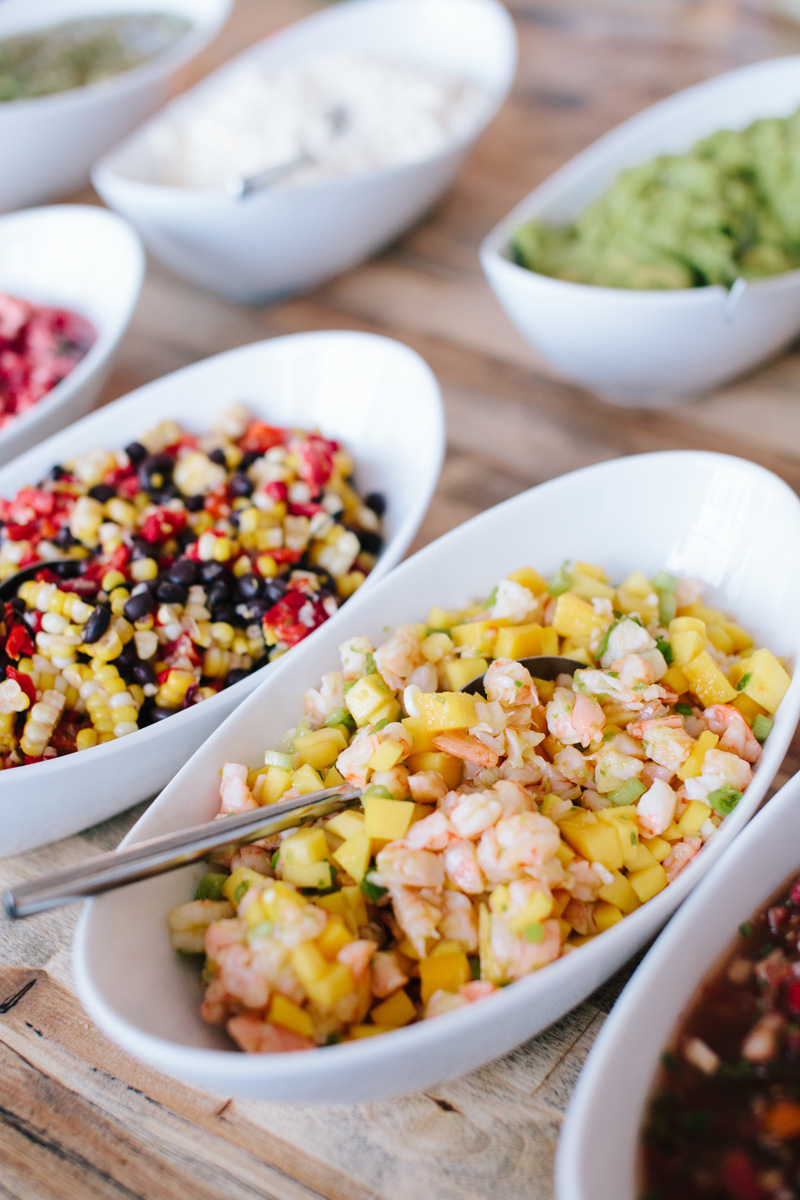 I know it's not exactly ground-breaking to say that chips and salsa is the perfect party food. But for the latest Blog Party hosted by the adorable Jamie I made chips and salsa the star of the show by making a colorful and summery assortment of different salsas, going a little nuts with the summer fruits.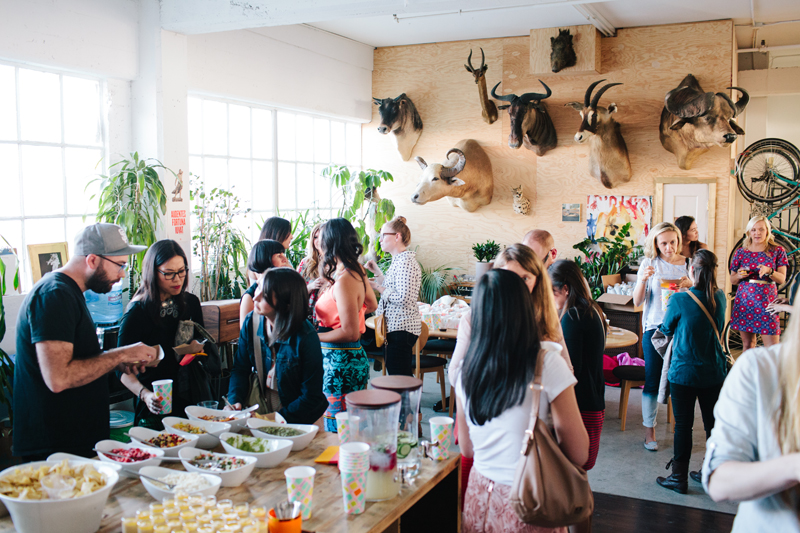 And guacamole. We went through a LOT of guacamole.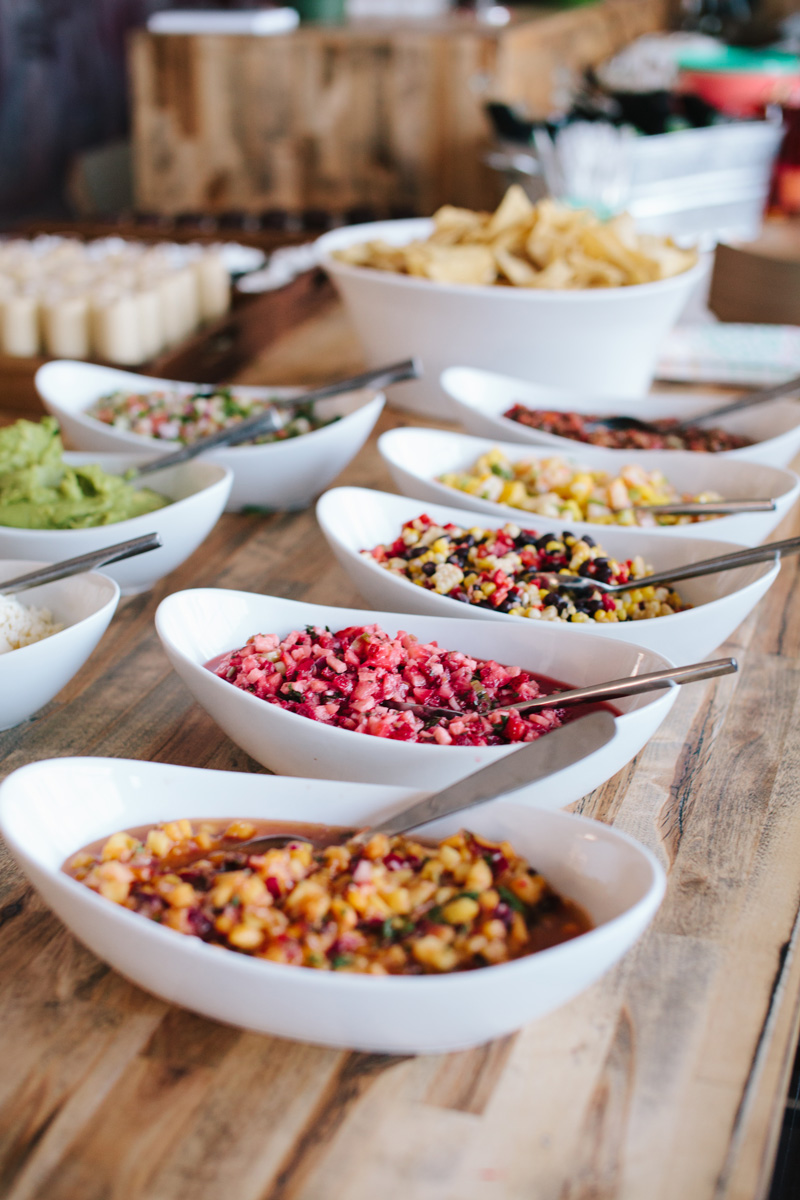 It actually worked out even better than I had originally thought, since there were plenty of great vegetarian and vegan options and the corn tortilla chips are already gluten-free, so there was something for everyone.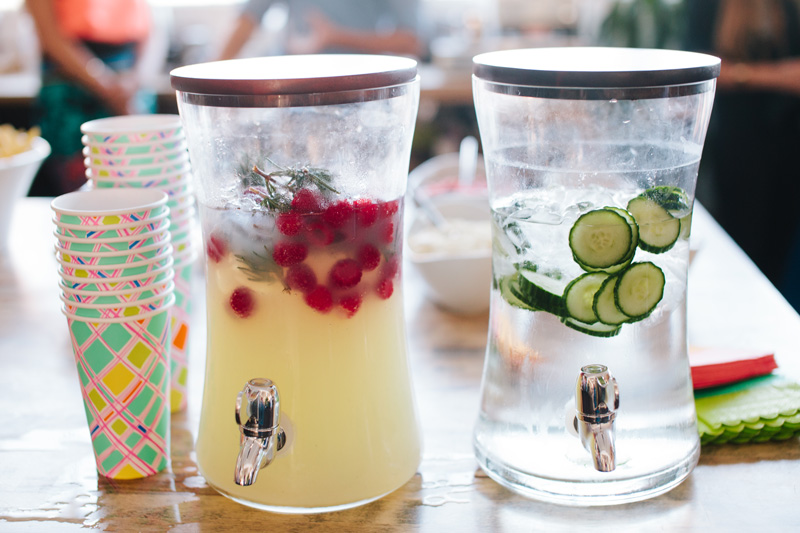 The mango shrimp salsa was the surprise hit of the night! My other favorite was maybe the peach pineapple chipotle salsa. And you can't beat classics like tomato and tomatillo, especially paired with guacamole or a sprinkling of cotija. Nevermind, I can't pick a favorite. That's the joy of the bar format anyway.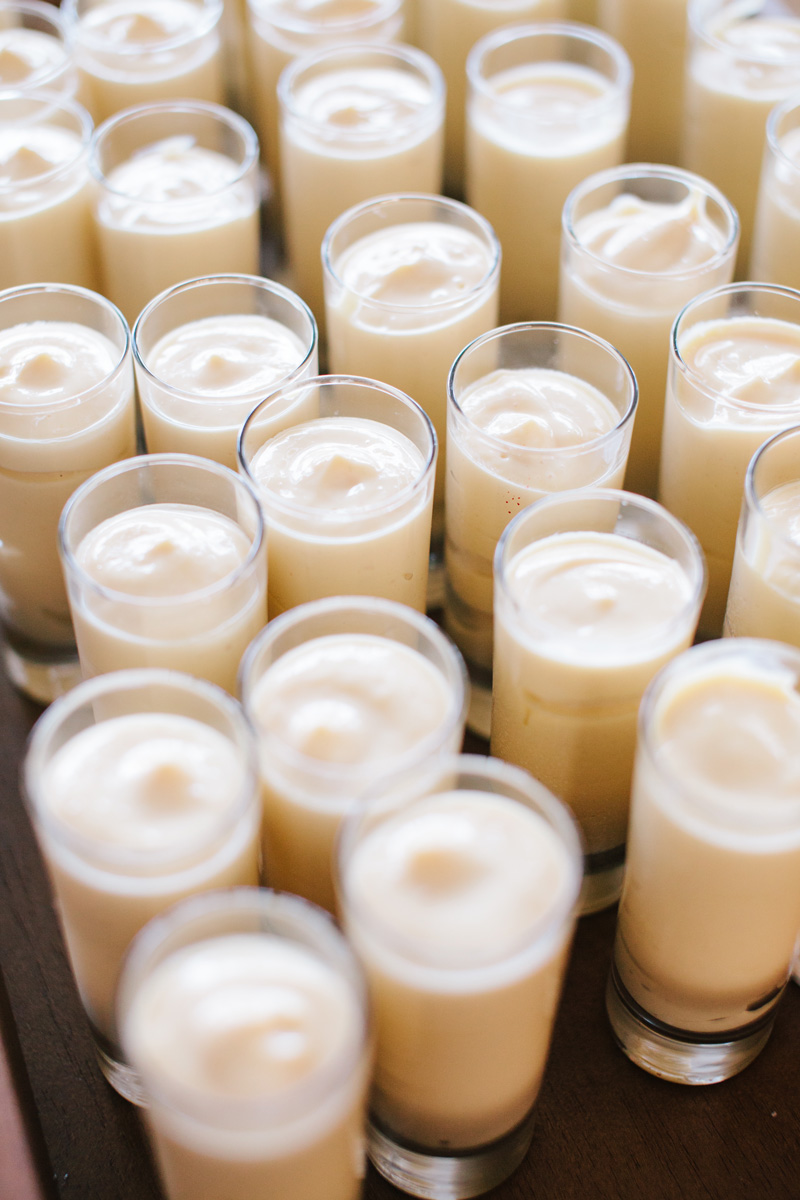 For cooling sweets I also added in my new favorite passion fruit mousse…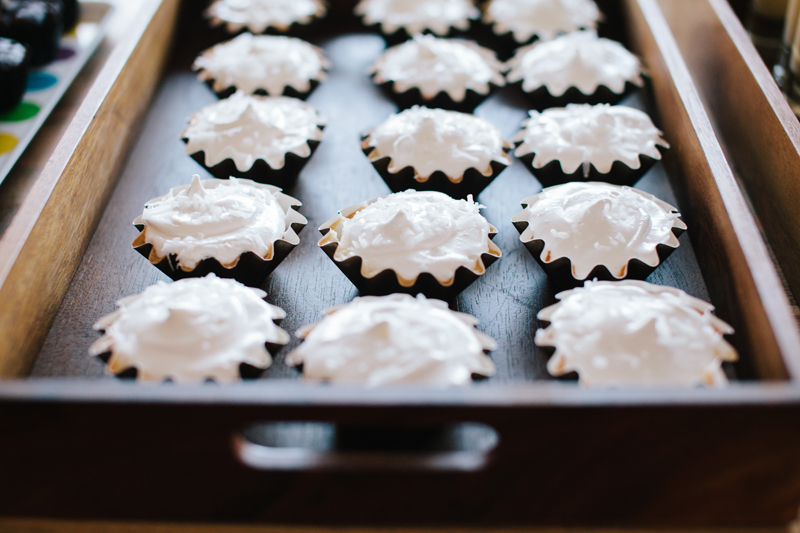 … and old favorite coconut cakes with marshmallow frosting.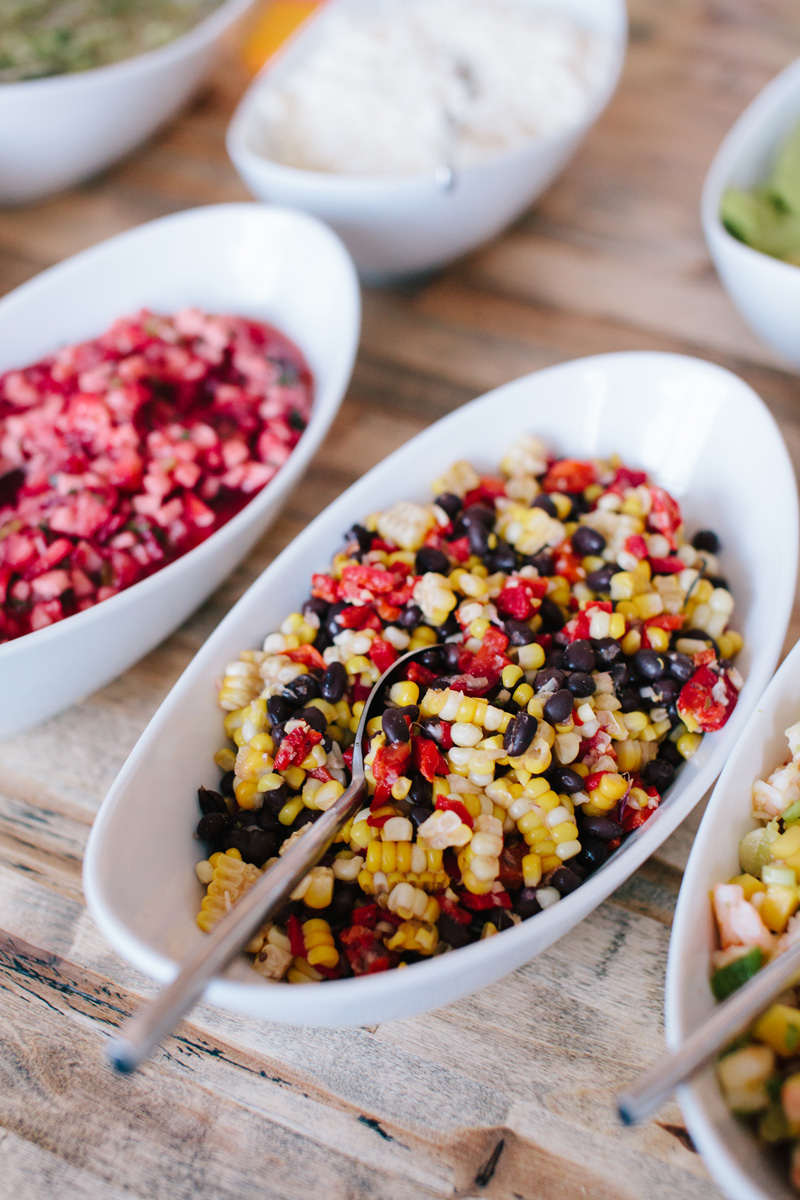 Salsa Bar Party Menu
Serve with a big basket of chips, of course, and a stack of paper food trays for easy serving.
heirloom tomato salsa – heirloom tomatoes, onion, jalapeño, cilantro, lime juice, salt
shrimp mango salsa – chopped shrimp, chopped mango, green onions, cilantro, lime juice, salt
tomatillo cucumber salsa – tomatillo, chopped cucumber, chopped onion, jalapeño, cilantro, lime juice, salt
chipotle peach pineapple salsa – chopped peaches, chopped pineapple, finely chopped chipotle (from the can with dollop of the adobo sauce), green onion, cilantro, lime juice, salt
fresh corn, black bean & roasted red pepper salsa – fresh corn cooked and cut from the cob, black beans, roasted red pepper, lime juice, salt
melon mint salsa – chopped watermelon, chopped honeydew, chopped cantaloupe, red onion, mint, cilantro, lime juice, salt
strawberry jicama salsa – chopped strawberries, chopped jicama, basil, cilantro, jalapeño, lime juice, salt
guacamole – avocado, grated onion, lime juice, salt
cotija – crumbled cotija cheese
Photos by the lovely Simone Anne of We Are Adventure.us. Thank you!