Mark & Emily's Family-Style Summer Wedding Menu

This week was the first week of Fall semester at my university and somehow in all my years of teaching the start of the semester gets crazier every year instead of easier. But I wanted to slip in one last bit of summer and tell you about this beautiful summery menu I did for my good friends Mark and Emily's wedding.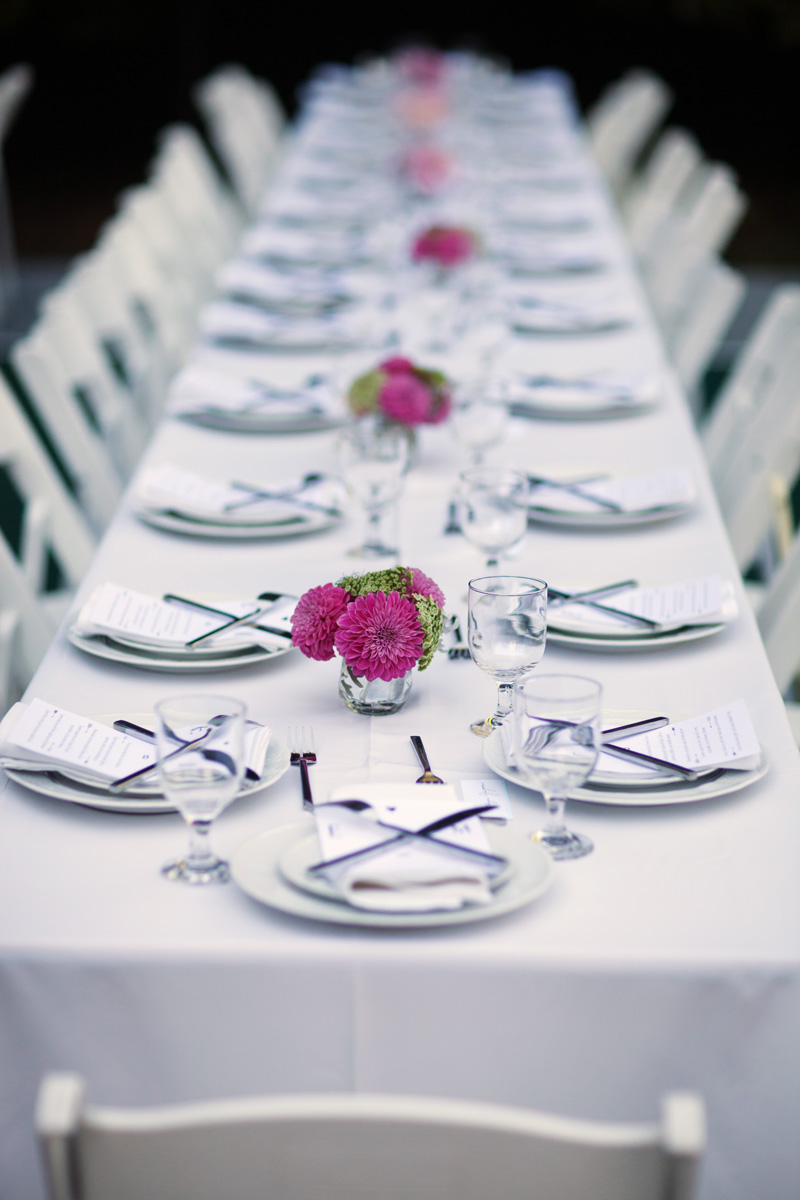 These two really know how to throw a party (one of the main qualities I look for in a friend) and their wedding reception was beautiful and full of creative and stylish details (you really, really need to check out the viewmaster invites).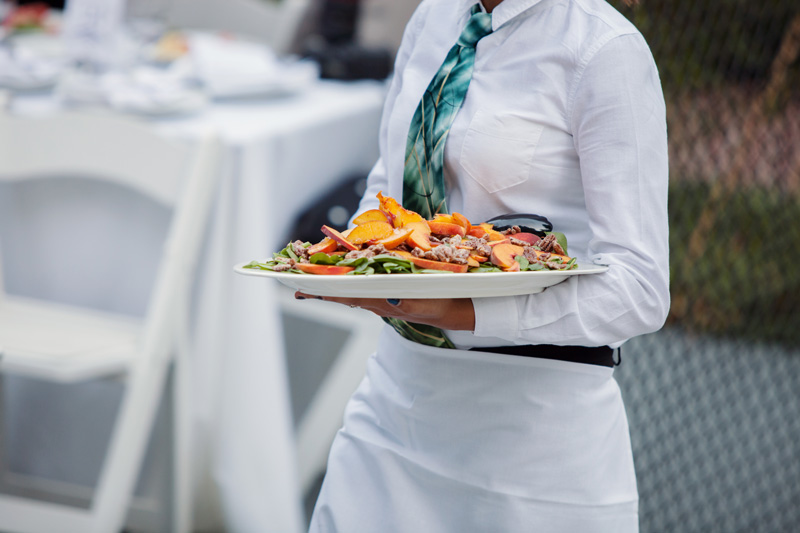 My little crew and I served a family-style dinner to 200 guests, dining al fresco in a friend's lush and sprawling backyard. The menu was inspired by the amazing local California summer produce and summer backyard classics.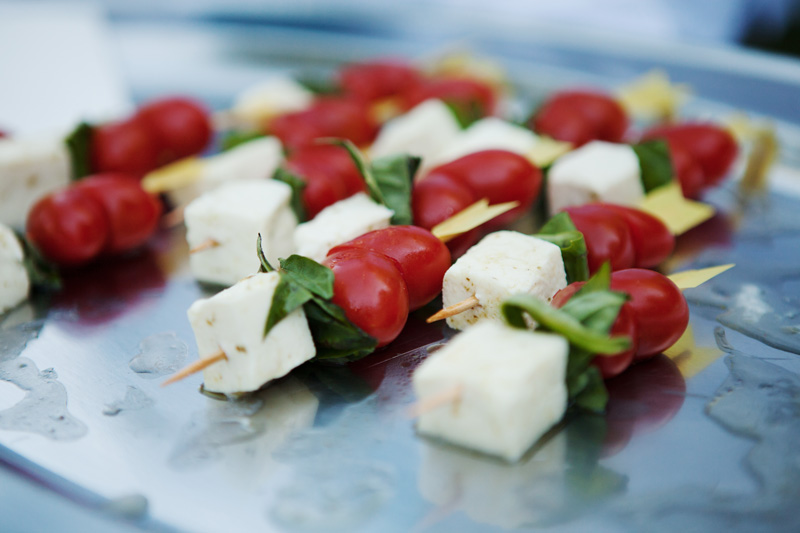 The evening started with some passed appetizers as guests arrived and socialized, like prosciutto wrapped honeydew melon with lime glaze (not pictured). And these little skewers of fresh mozzarella, basil, and little tomato hearts.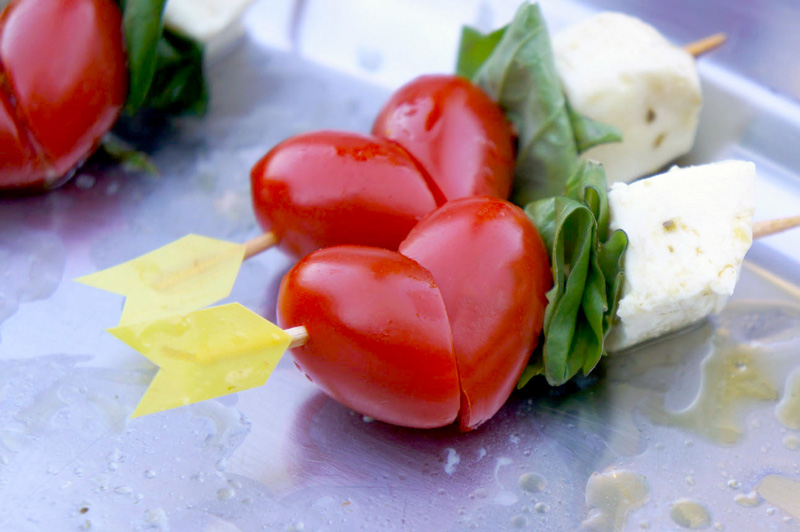 Heart close-up!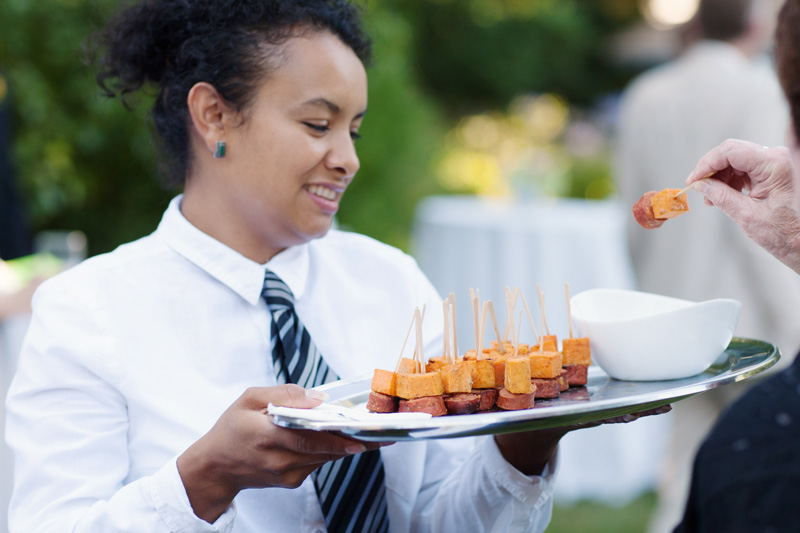 Spicy sausage and sweet potato bites, with garlic aioli for dipping.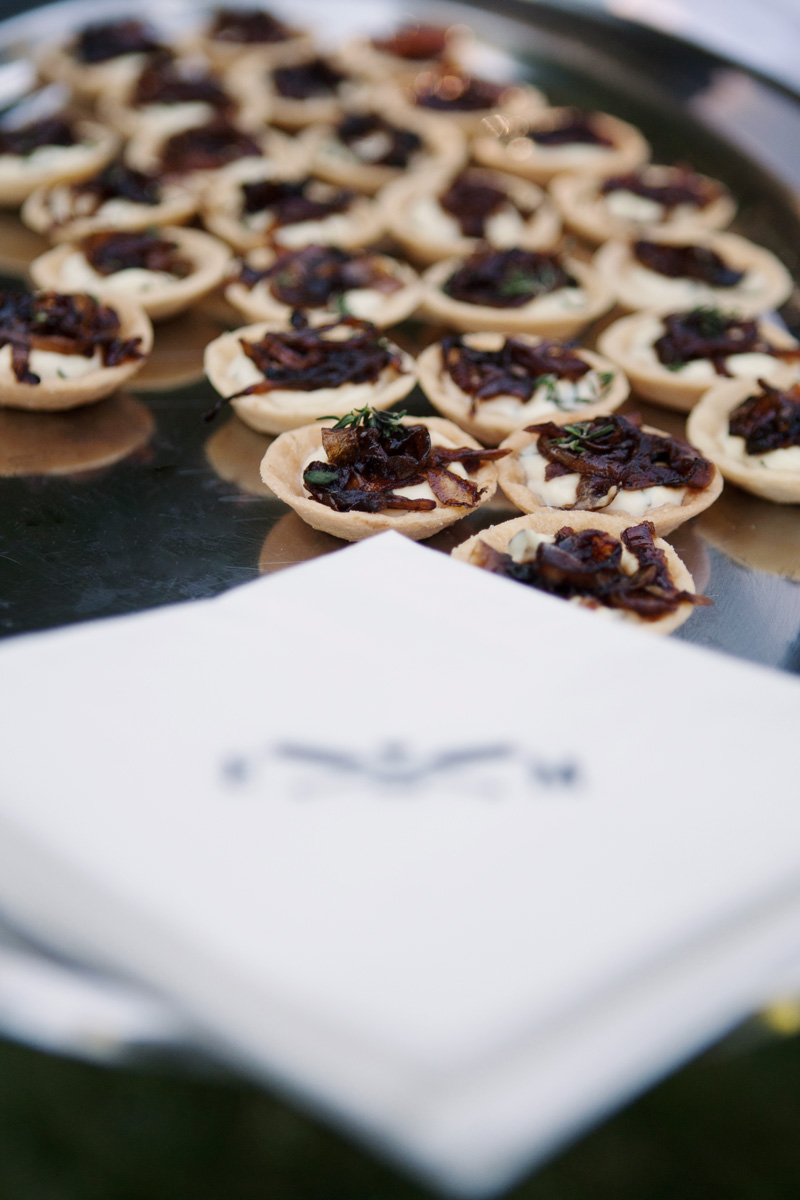 Savory tartlets with goat cheese and thyme filling, topped with balsamic glazed caramelized red onions.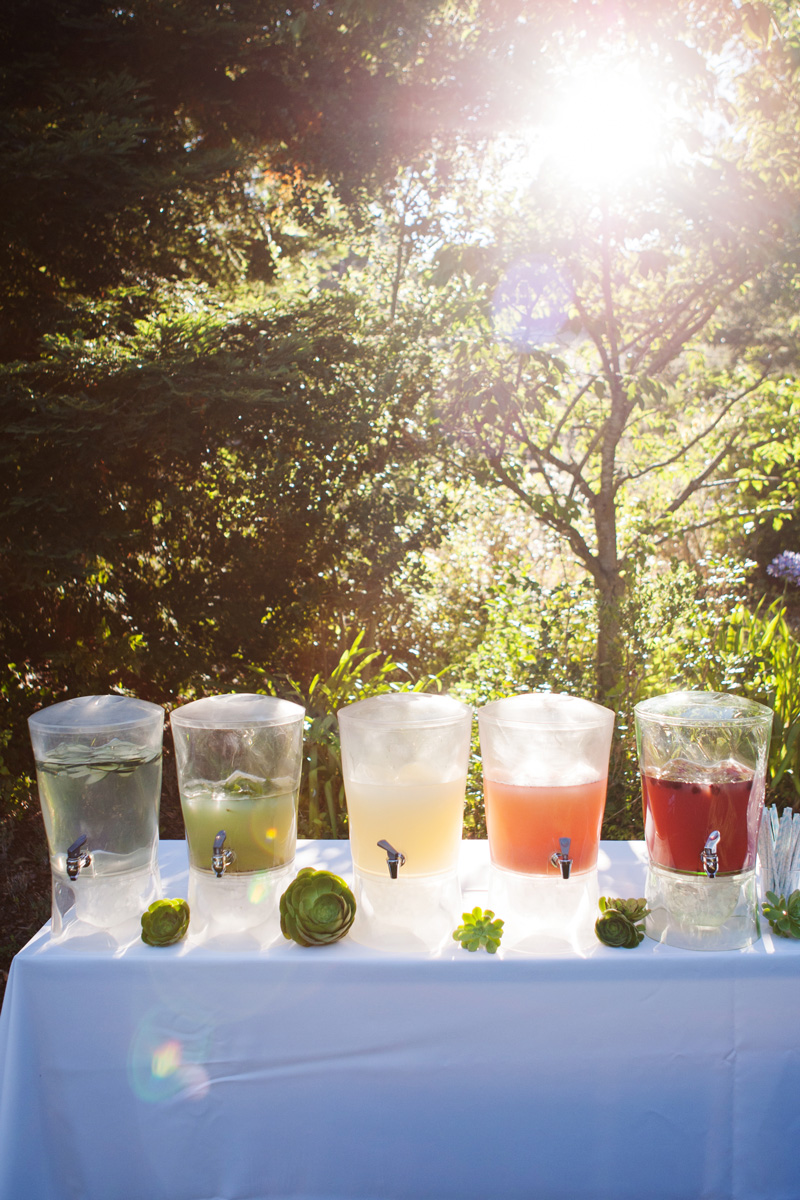 The prettiest lemonade bar.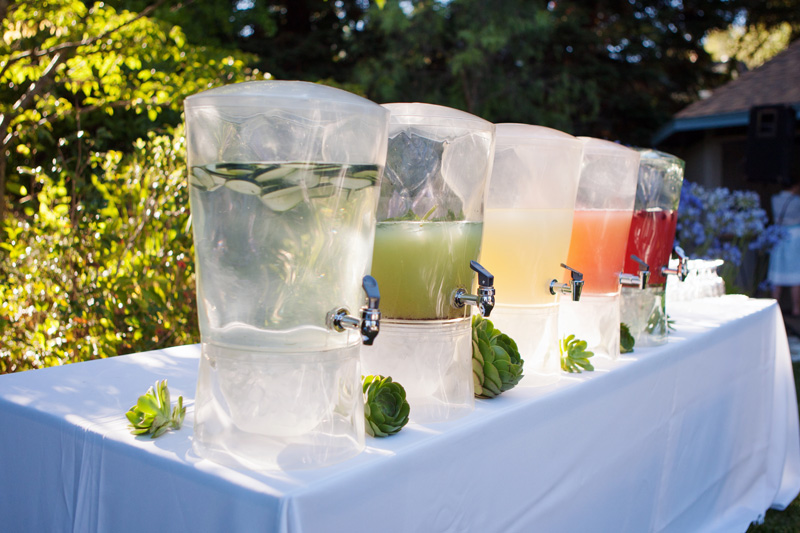 More gratuitous photos of lemonade bar.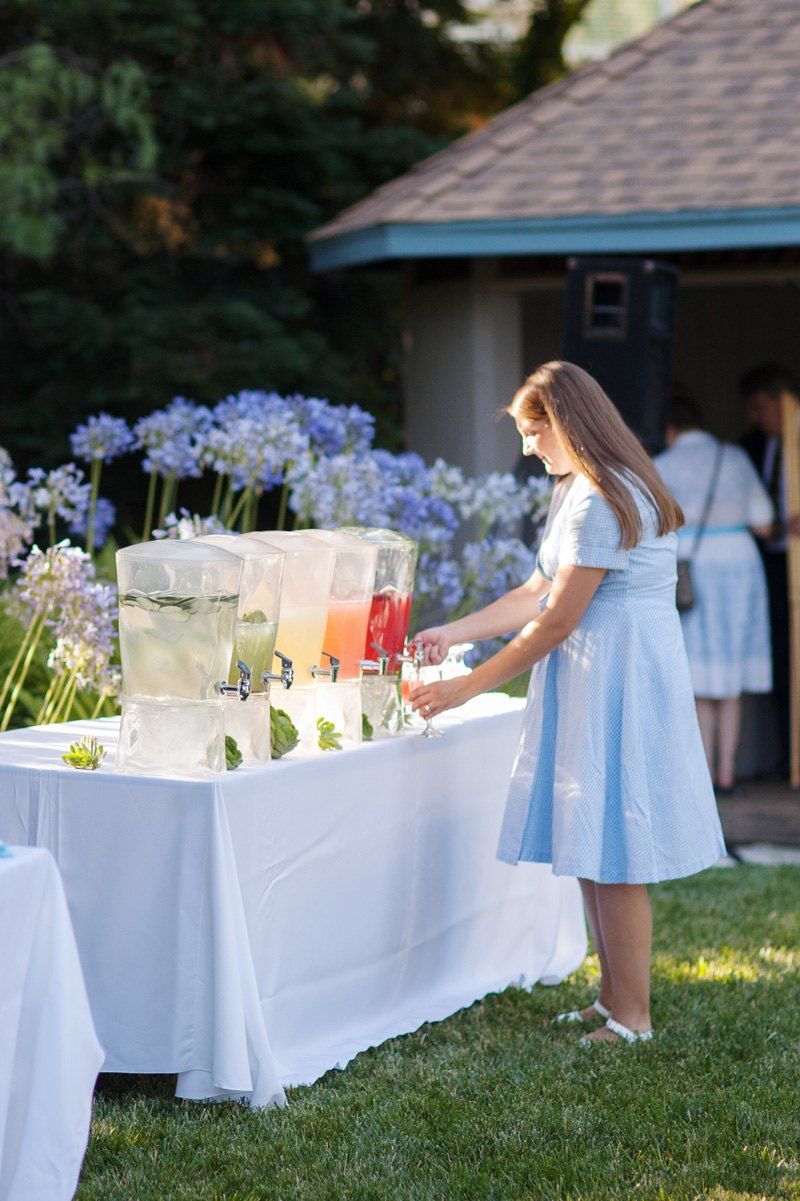 Cucumber water, kiwi mint lemonade (always a surprise smash hit), fresh lemonade, strawberry lemonade, and pomegranate raspberry lemonade.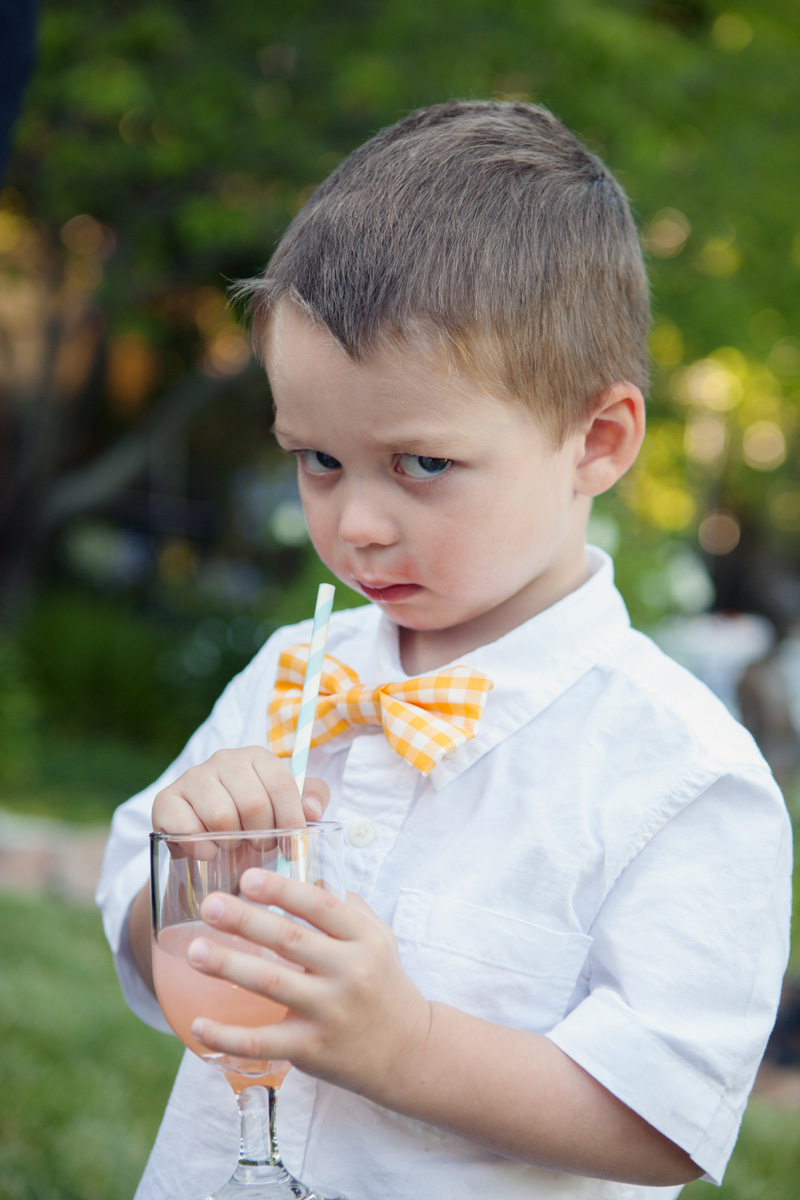 On to dinner!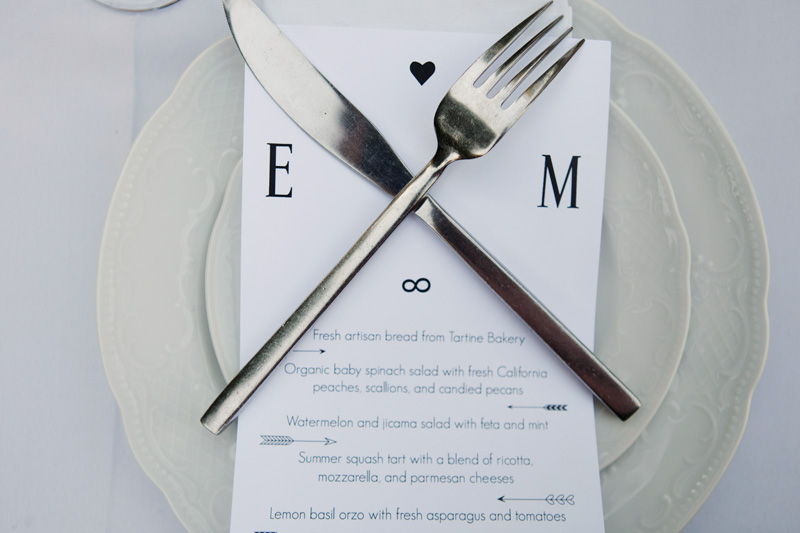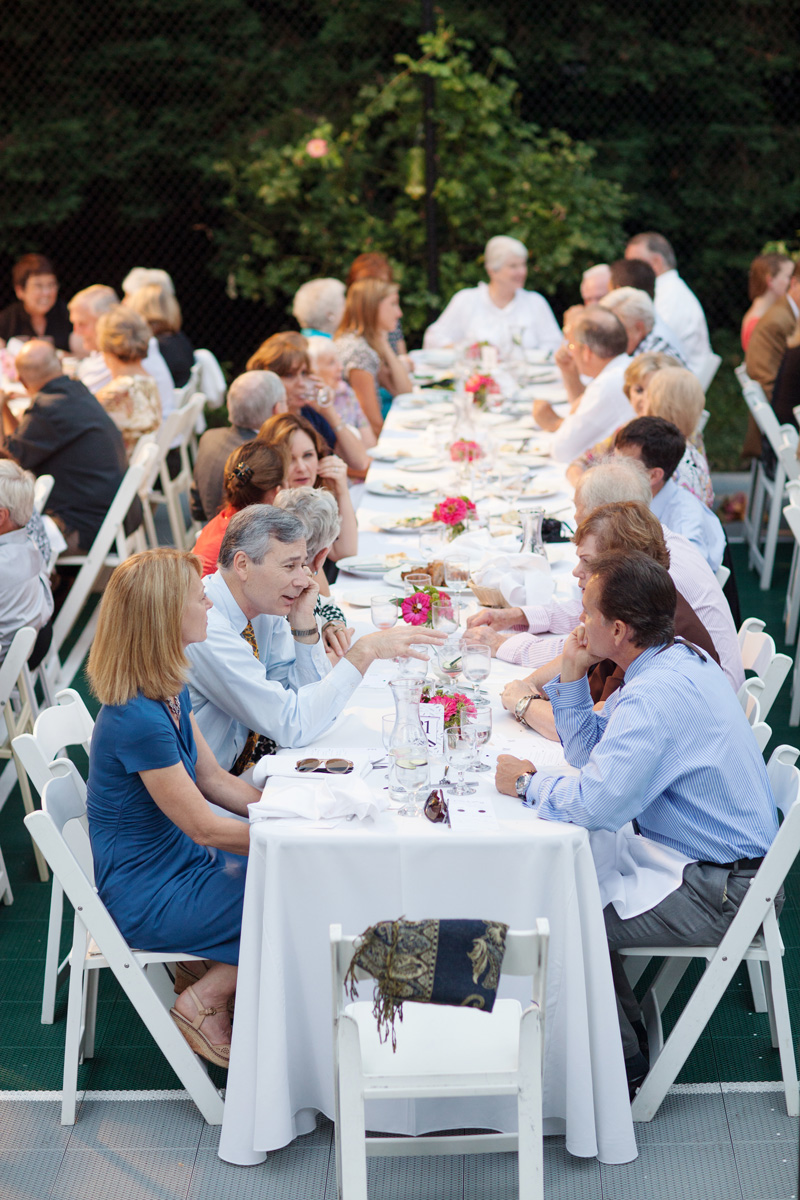 Everything was served family style, along with overflowing baskets of local artisan bread from Tartine and whipped butter.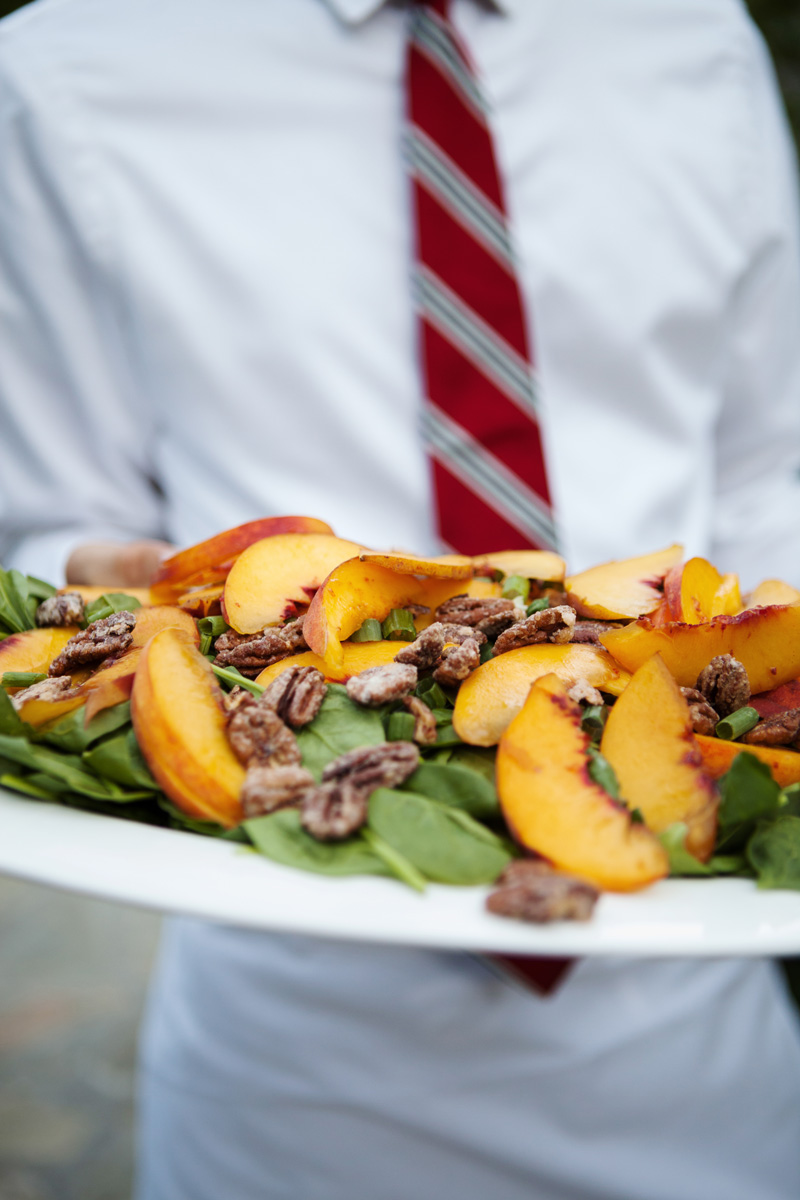 Absolutely gorgeous late summer California peaches, homemade candied pecans, scallions, and baby spinach salad. Served with my eternal favorite poppy seed dressing.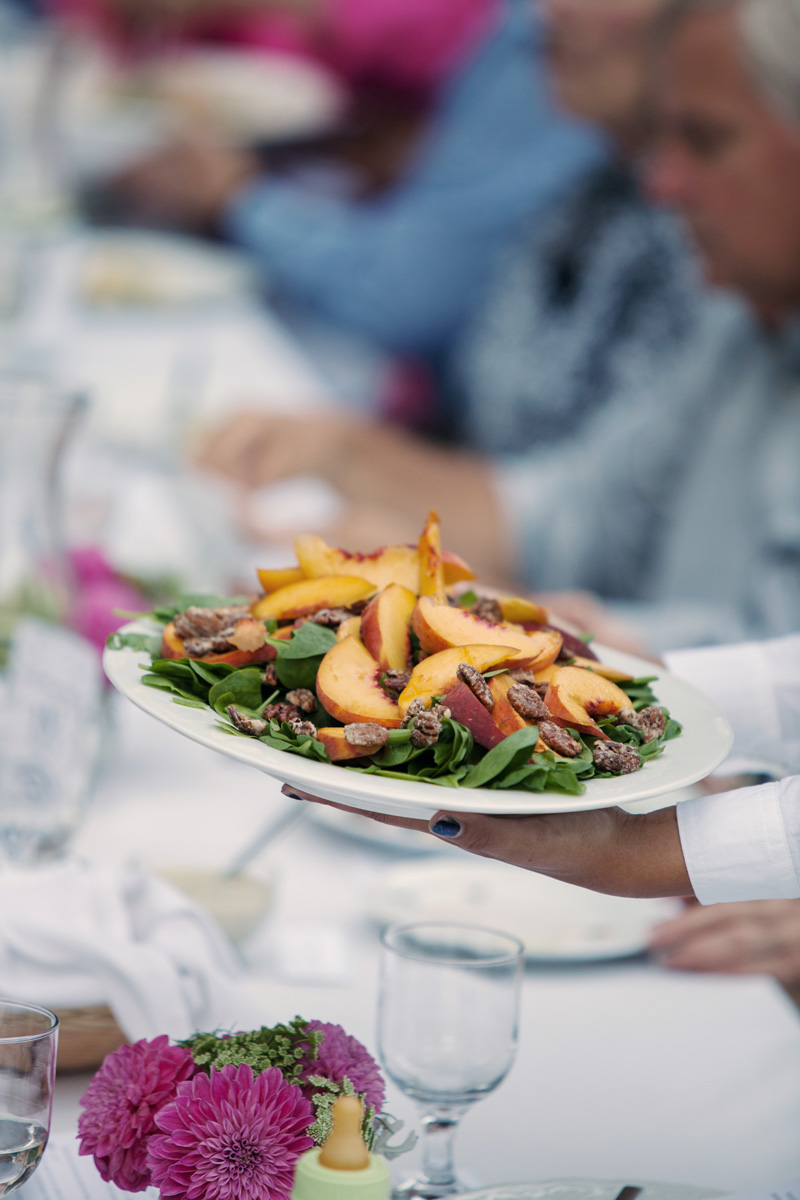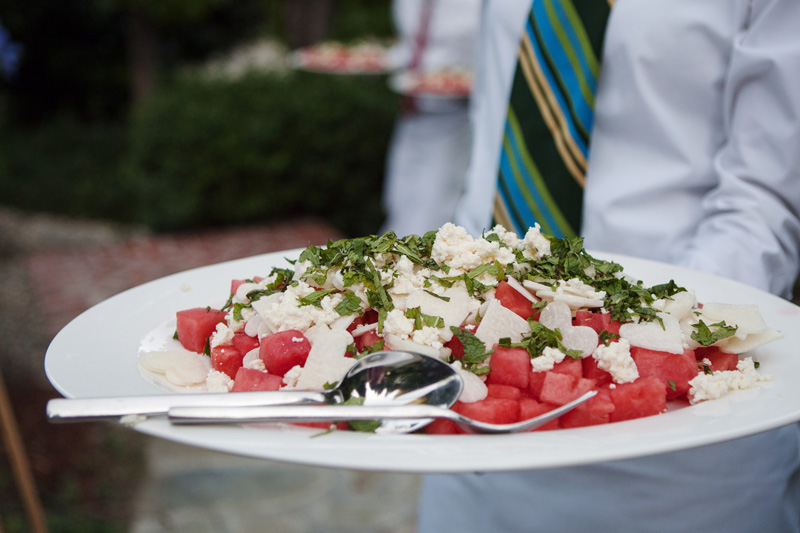 Perfect summer watermelon and jicama salad with feta and mint. It's really hard to tell from this picture, but I painstakingly cut all the jicama into precious little hearts for this salad. My favorite fancy salad trick!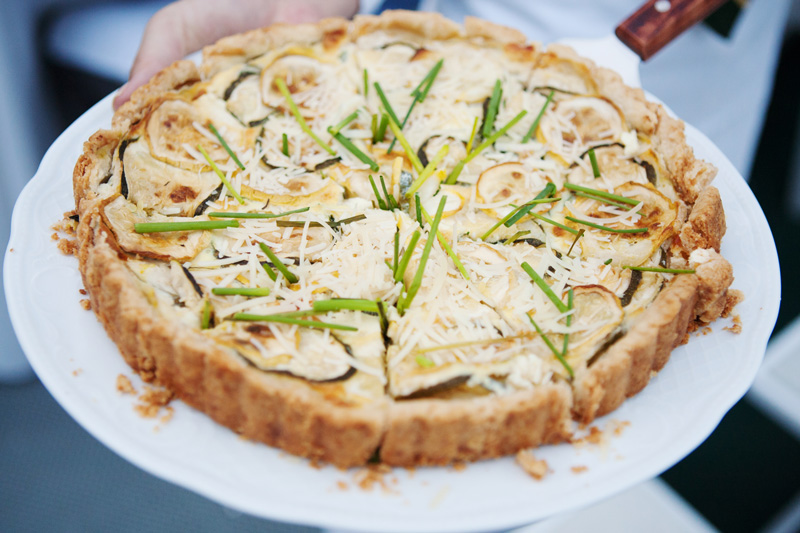 A tart made from layers of summer squash, herbs, and ricotta, and oozing with melted mozzarella and parmesan in a tender pastry crust. It's hearty enough to be a main dish for vegetarians, but also pairs nicely with the beef as a side.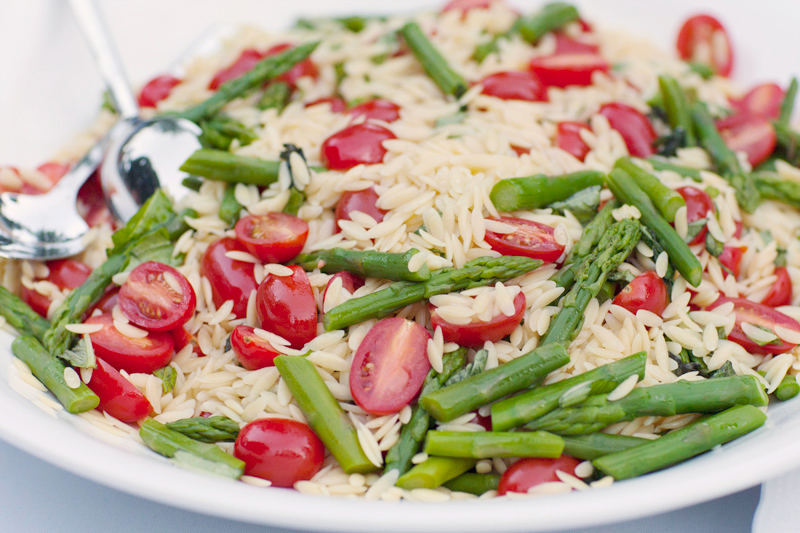 Lemon Basil Orzo Salad with Fresh Asparagus and Tomatoes. See, I don't put hearts in everything.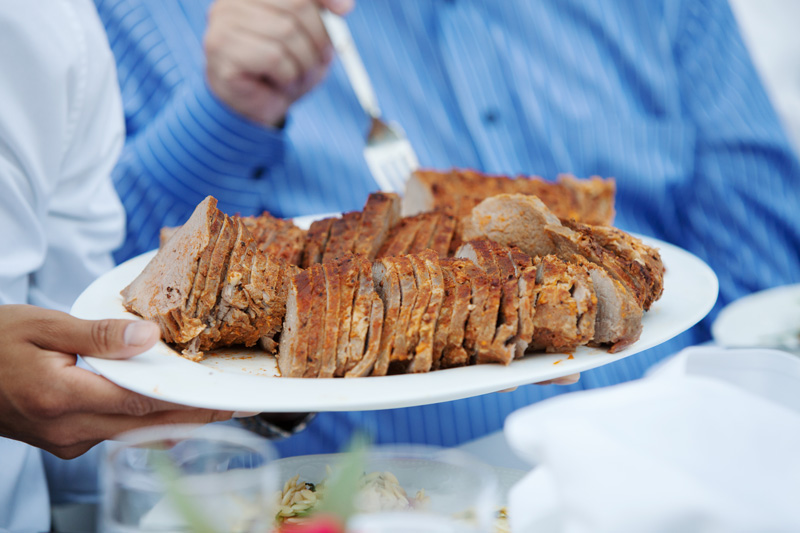 Spice Rubbed Tri-tip.  Mmm.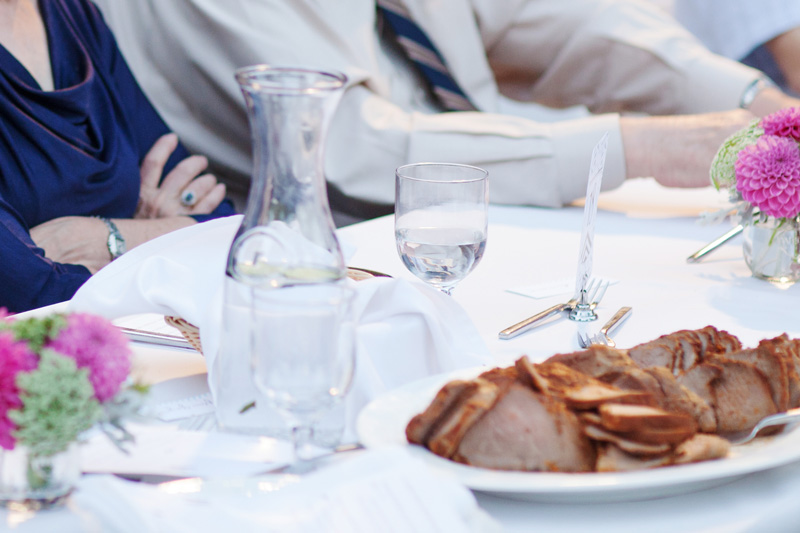 Congrats, you guys! It was an honor to be a part of your super cool wedding. Come visit soon so we can eat stuff.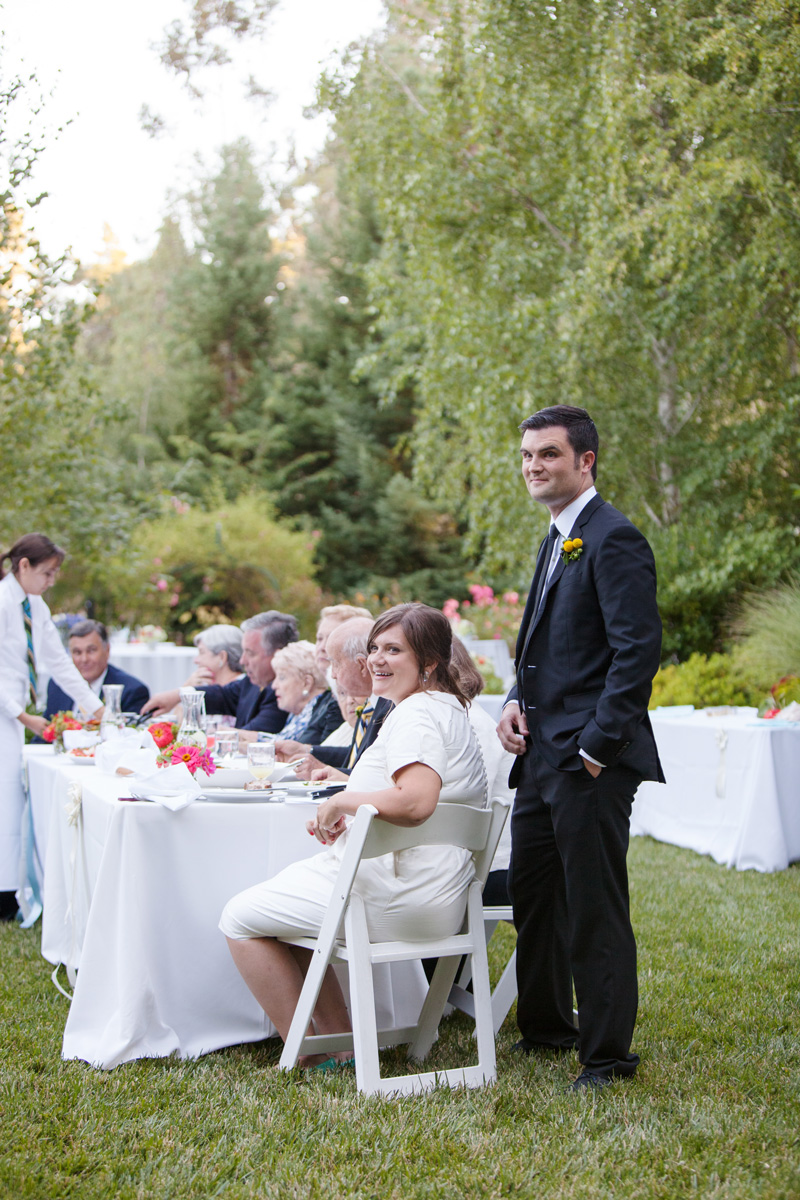 Photos by Zoe Lonergan