Smoked Salmon and Cucumber Tea Sandwiches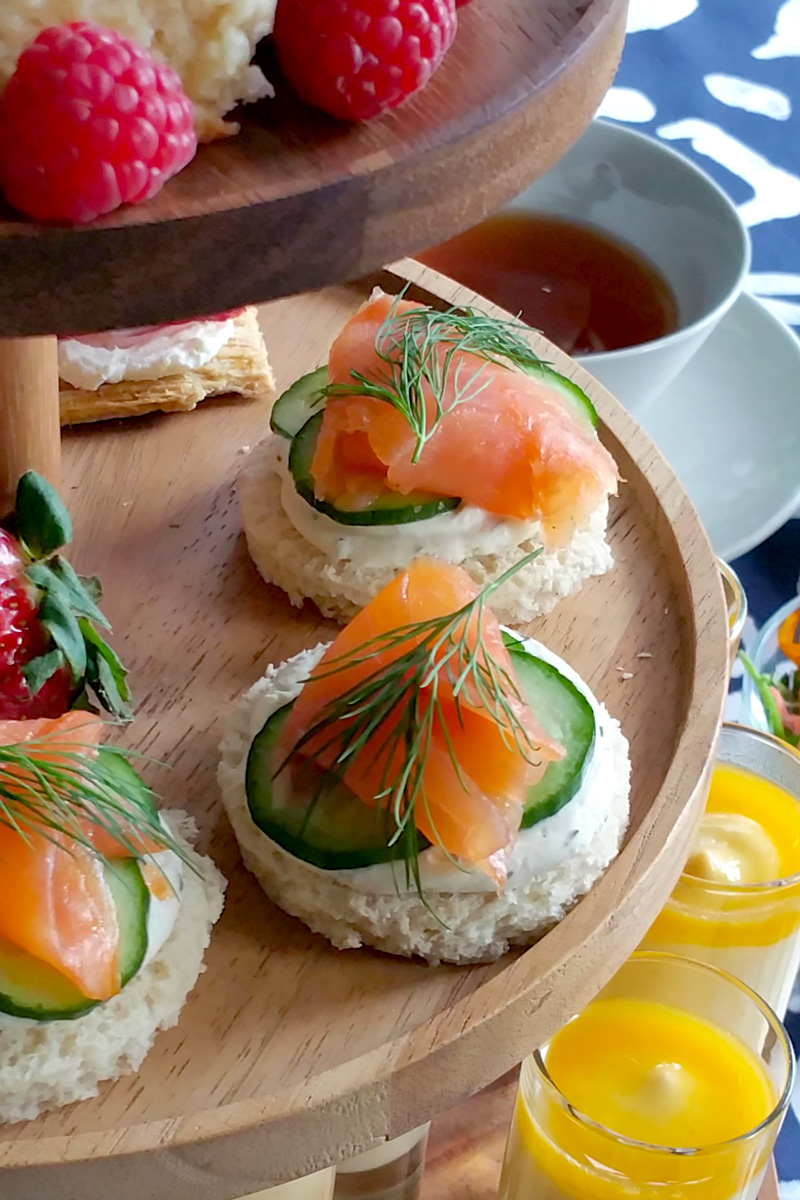 For the Modern Tea Party with Oh Happy Day, I knew I wanted traditional tea sandwiches, but you know, prettier and better. Make a lot of these, because they will disappear quickly!
Smoked Salmon and Cucumber Tea Sandwiches
good quality white bread
spreadable herb cheese (like Rondelle or Alouette)
sliced cucumbers
smoked salmon
sprigs of dill
Cut bread into rounds using a sharp cookie cutter. Transfer spreadable cheese to a piping bag fitted with a large round tip. Pipe onto bread in a neat swirl. Top with sliced cucumbers. Cut smoked salmon into a rough triangle and roll into a loose cone. Place seam-side down on cucumbers and top with a sprig of dill.