Brownie Marshmallow Snowballs
These little cuties are inspired by Hostess Snoballs – which are brilliant on a conceptual level but perhaps fail a bit in execution. I know it's a little weird to make something called Snowballs for a Spring Tea Party, but just go with me here. This easy version is just brownies baked in a mini muffin tin, piled high with my favorite marshmallow frosting and rolled in very finely shredded coconut.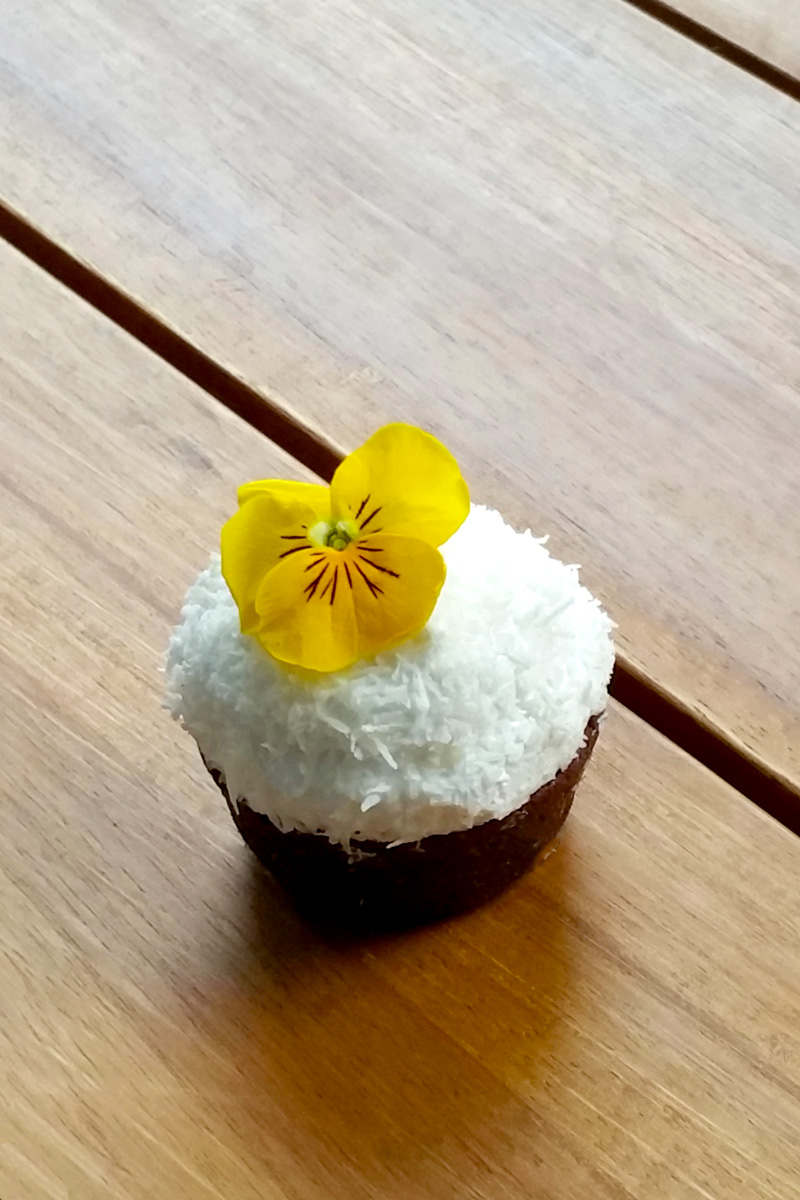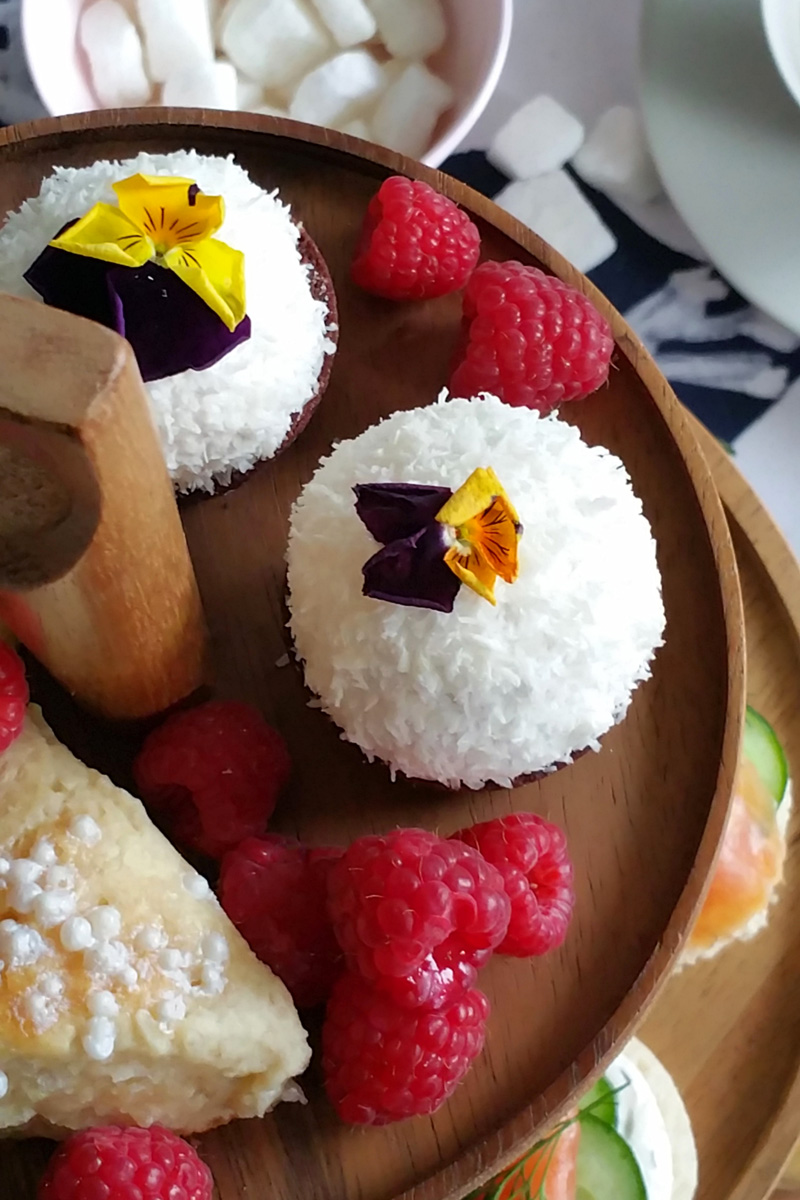 Brownie Marshmallow Snowballs
24-36 brownie bites, or brownies baked in a mini-muffin pan

marshmallow frosting (see below, make only when you are ready to pipe)
edible flowers (optional)
Prepare a large piping bag with a very large round tip (like Ateco #809 or Wilton 1A) and fill with marshmallow frosting. Pipe a large ball onto each brownie by placing the tip in the center of the brownie and very slowly pulling straight up, allowing the frosting to fill out into a big round dome.  Allow to partially set, about 20 minutes, then carefully roll in fine coconut.
Marshmallow Frosting
4 egg whites
1 cup sugar
1/2 cup corn syrup
pinch of salt
Fill the bottom pan of a double boiler with water. If you don't have a double boiler, fit a metal bowl over a medium saucepan (use the metal bowl of a stand mixer if you have one). Bring water to a simmer.
In the bowl, whisk the egg whites, sugar, corn syrup, and salt until well combined. Place the bowl over the simmering water and continue to lightly whisk until the sugar has dissolved and the mixture is hot (about 130°F).
Pour mixture into the bowl of a stand mixer fitted with a whisk attachment. Whip on medium speed until big and fluffy and cooled, about 5 minutes. Use frosting within 20 minutes or so, before it sets.