Kentucky Derby 2016 Horse Cards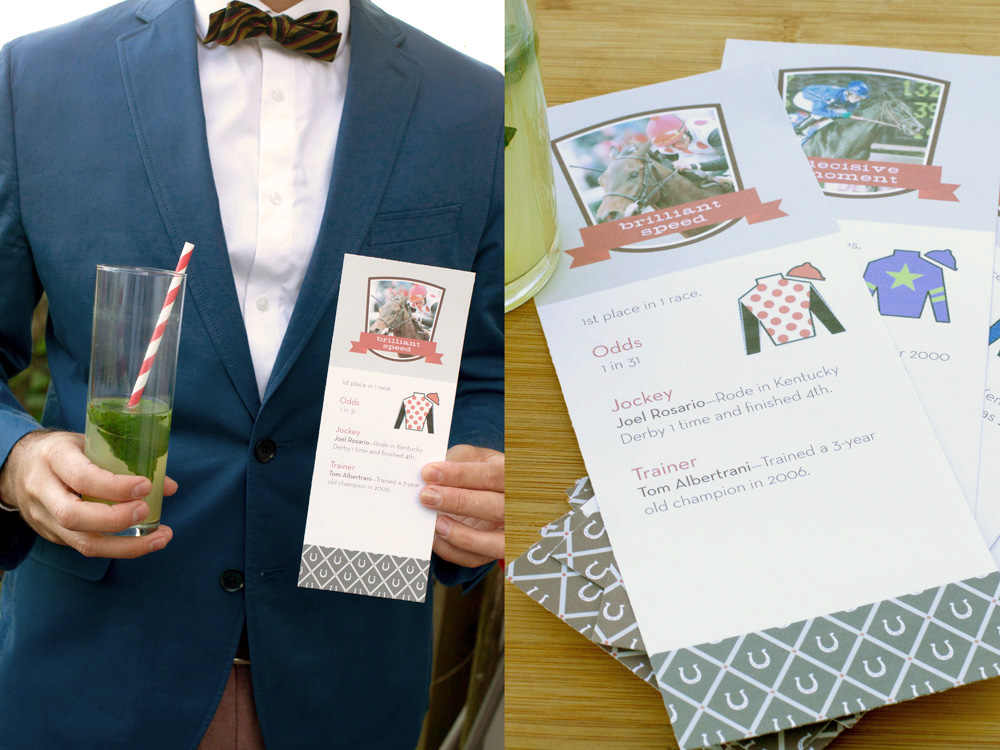 Oh man, I am so mortified that the last time I posted anything on this blog was a year ago for the horse cards for last year's Kentucky Derby. One of these days things will calm down enough around here to resume throwing ridiculous parties.
A few years ago for my Kentucky Derby party I designed these cute printable cards with info about each of the horses. They've become a bit of a tradition around here, so by popular demand, here they are for 2016!
Kentucky Derby 2016 Horse Cards (pdf) – posted Wednesday, 5/4/16 at 11:05am PDT.
These contain information as currently available, as more information becomes available I may make updates and re-post here later in the week. Note that not all horses here will actually run the race, only 20 will compete. These are the top 26 as frequently a few horses in the top 20 are scratched and do not compete. You will need to discard a few cards, check the lineup Saturday morning.
I recommend printing them on heavy card stock and use a straight edge and x-acto knife to trim at the crop marks. Have a great Derby, everyone!
Also check out the matching Kentucky Derby Bingo Cards and my complete Kentucky Derby Party Ideas and Menu