Blue Raspberry Pineapple Slush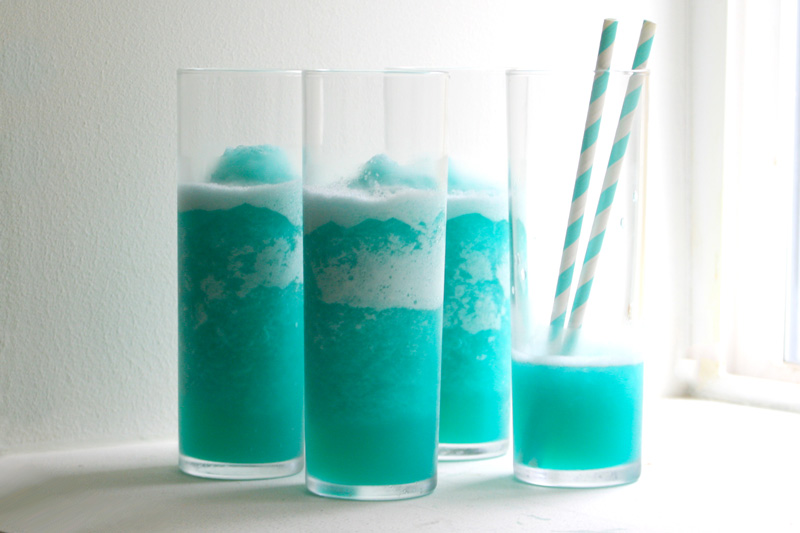 Just another item inspired by blue crystal for my Breaking Bad party.  I quickly gave up trying to figure out how to get a natural blue color of this shade, so I went with a pineapple slush with a big glug of "blue raspberry" syrup, like what you'd use for snow cones. The result was an excellent twist on the classic blue Icee/Slurpee/Squishee, and very refreshing for some stressful television viewing.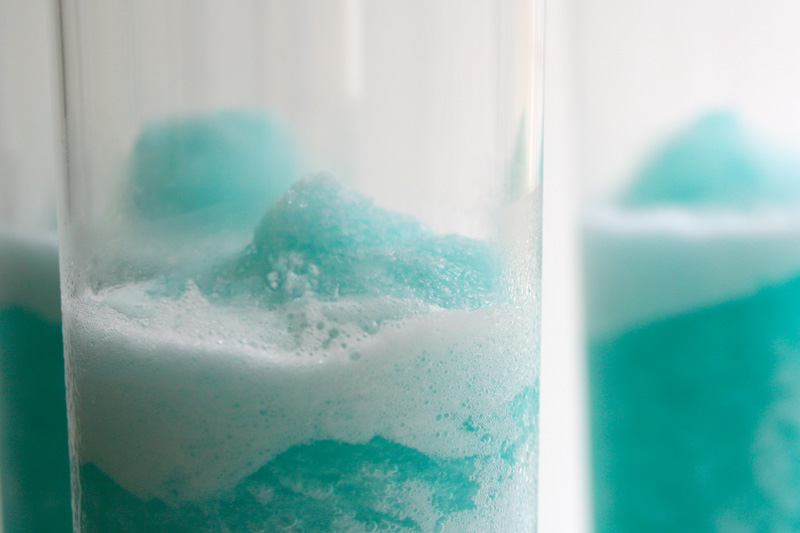 More from my Breaking Bad party menu.
Breaking Bad Blue Raspberry Pineapple Slush
Serves 6-8
3 cups pineapple juice
1 cup lemon juice
1 cup "blue raspberry" syrup
1/2 cup sugar
1 cup water
2 cans ginger ale
Combine everything but the ginger ale in a freezer-safe container. Taste and adjust for sweetness if necessary- blue syrups will vary. Freeze until solid.
About an hour before serving, remove frozen mixture from freezer and set out to begin to thaw. Check back occasionally, and start breaking up mixture with a fork when possible. Combine with ginger ale and stir until a no large pieces remain, and mixture is slushy and pourable.