Fun Floats with Homemade Soda on Oh Happy Day!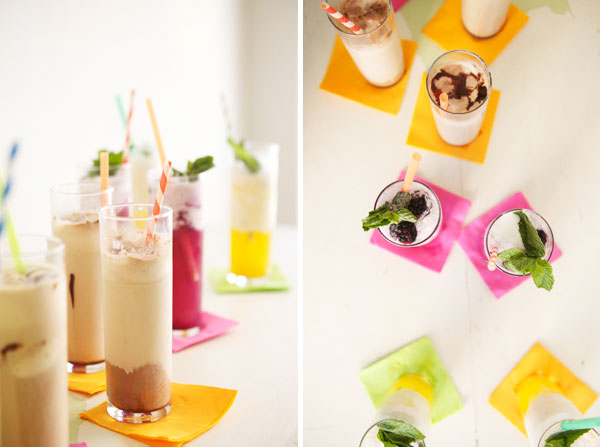 Last week I got to work on this fun idea with Oh Happy Day, hang out in their cute new studio and eat ice cream. Yeah, okay. Natural, homemade flavoring combined with carbonated water from the SodaStream machine* for your own, cool soda flavors! And then to take it up another notch, we paired them with ice cream flavors well beyond the traditional vanilla. The result is way more fun and sophisticated than the expected ol' root beer and vanilla, and perfect for a party. Go check out my recipes and the cute pictures on Oh Happy Day!
I can't really pick a favorite, but I do have to insist you try the old timey-style chocolate soda! It is shockingly good in a float. I don't know I could drink a whole glass of it otherwise, but with some melty ice cream in it, it's pretty amazing.
*Pssst…. if you're not ready to get a SodaStream, you can use club soda in any of the recipes.
Photos by Paul Ferney for Oh Happy Day.