Mini Cobb Salad Appetizers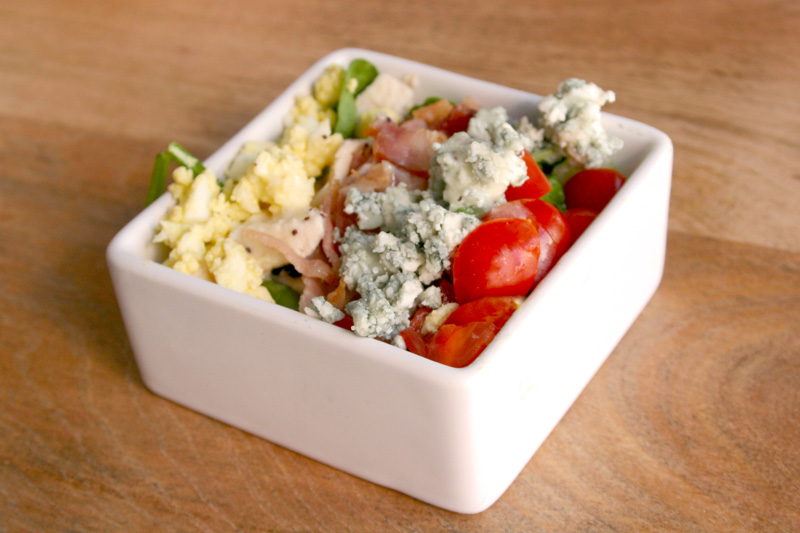 Okay, I know no one really needs a recipe for Cobb salad. But I am so pleased with how these tiny little appetizer-sized Cobb salads came out for Rebecca's baby shower menu. So pleased I don't even care I forgot about the avocado until it was too late. Who knew salad could be perfect party food? Almost anything can be transformed into party food by making individual servings, I swear.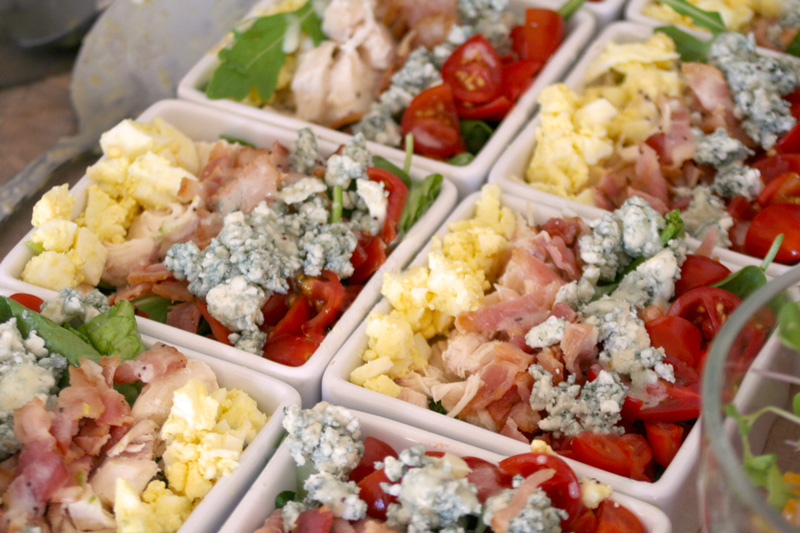 The idea was inspired by the cute little dishes themselves (from CB2), which are just the perfect size for a tiny salad and the square edges are tailor-made for the straight lines of the Cobb. We just filled them most of the way up with greens, lined up the toppings, and drizzled with dressing just before serving. A little dish or glass bottle of dressing set out would also do the trick!
These little appetizer-sized salads come together in just a few minutes and don't need a lot of advance prep, but you get lots of points for all the color and fresh ingredients anyway. If you're short on time, pre-cooked bacon, a rotisserie chicken, and even pre-cooked eggs (harder to find but they're out there) are all perfectly acceptable in my book.
More from the Baby Shower Menu for Rebecca
Mini Cobb Salads
greens (I used a combination of romaine and watercress)
hard-boiled eggs, chopped
grilled chicken, chopped
bacon, chopped
blue cheese
cherry tomatoes, quartered
avocado, diced
dressing (I used my go-to Poppy Seed Dressing instead of the traditional red wine vinaigrette)