Quick and Easy Almond Cake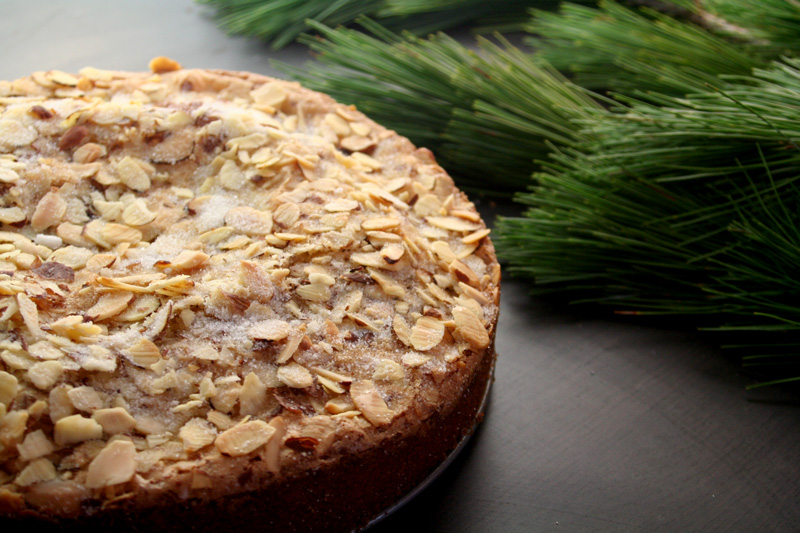 Simple. Sophisticated. Ridiculously quick and easy to make. This classy cake will impress your friends and is the answer to all your problems. In just the last month or so I've made it for a box lunch, for friends with a new baby, and for a tea party. This cake does it all.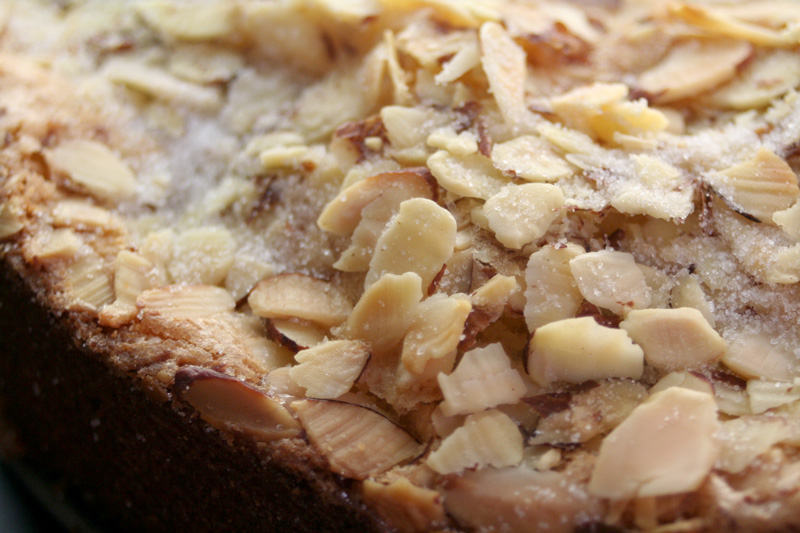 It's made from a short list of ingredients I've usually got on hand at any given time, which makes it ideal for when you need to hurry and have a dessert ready for something. But these familiar pantry items recombine here for a fragrant, moist, and substantial cake, with a satisfying crunch of almonds and sugar on top. The friends with the new baby reported back that it is death by slivers- you will find yourself going back for just one more small piece and then another, and then another.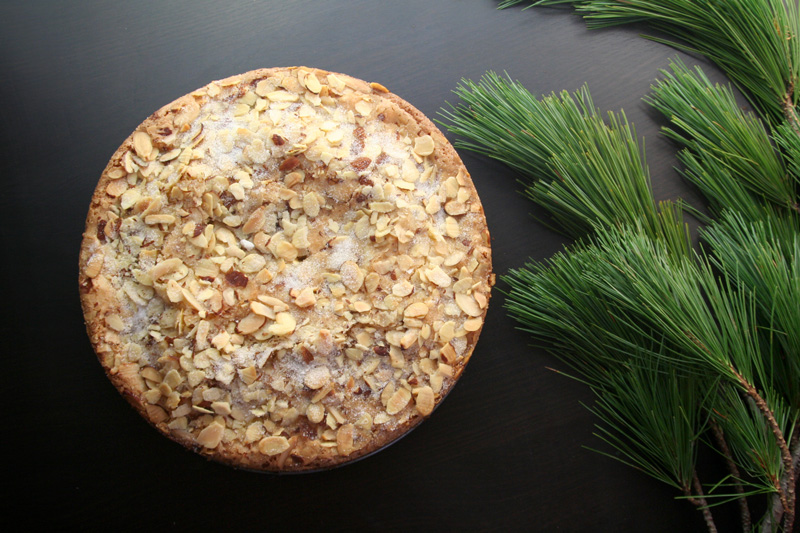 And perhaps most importantly, it comes together in just minutes. Even for days that dragging out the mixer seems like too much work, it only takes a minute or two of stirring by hand and a single bowl. Impressive, indeed.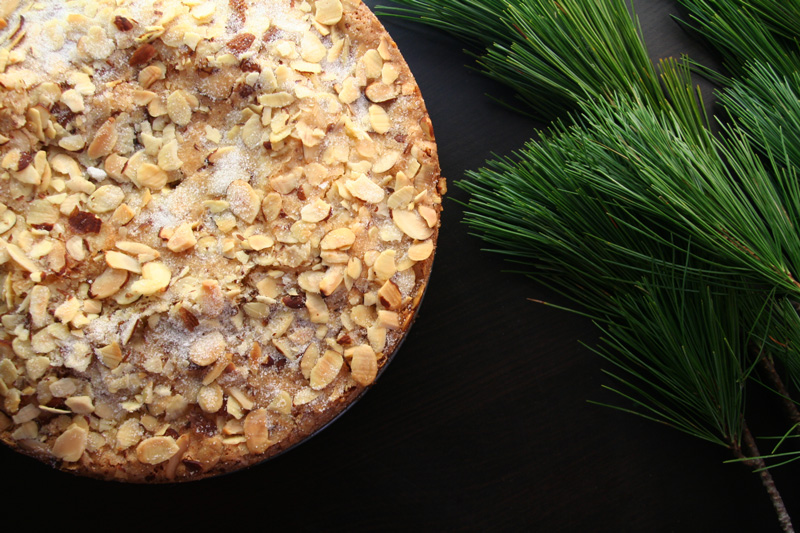 Quick and Easy Almond Cake
Adapted very slightly from Baking: From My Home to Yours by Dorie Greenspan or at her site. Recipe is for an 8-inch cake pan, but pictured above is a doubled recipe in 10-inch springform pan.
1/2 cup (1 stick) butter
1 cup sugar, plus a little extra for topping
zest of 1 lemon
2 large eggs
1/4 teaspoon salt
1 teaspoon vanilla
1/2 teaspoon almond extract
1 cup flour
About 1/3 cup sliced almonds
Preheat oven to 350. Grease and line an 8-inch cake pan with parchment (or 10-inch pan for doubled recipe).
Melt butter and set aside. Combine the lemon zest and the sugar in a medium bowl, rubbing the zest into the sugar with your fingers.  Whisk in each egg, one at a time. Add salt, vanilla extract, and almond extract and whisk until well combined. With a spoon or rubber spatula, stir in the flour, then the melted butter.
Pour the batter into the prepared pan and even out the top. Sprinkle with sliced almonds and just enough sugar to cover the top. Bake for 25-30 minutes, until golden. Allow to cool for just a few minutes before loosening from the pan to prevent sticking.
Keeps fresh for a few days wrapped in plastic. Excellent served warm or room temperature.