Chocolate Coconut Granola with Vanilla Frozen Yogurt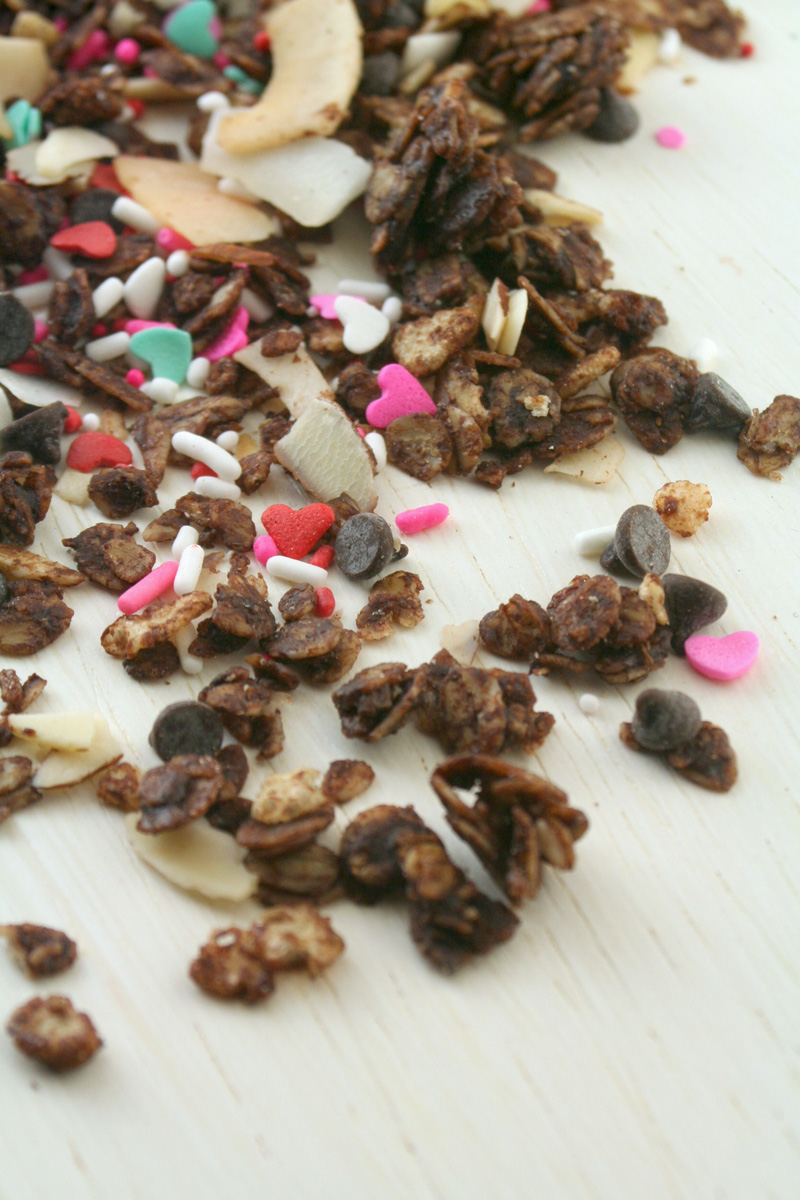 I know, right? Chocolate Coconut Granola. The cocoa and honey bake right into the oats, and the coconut and almonds get all toasty in the process. Your house will never smell better.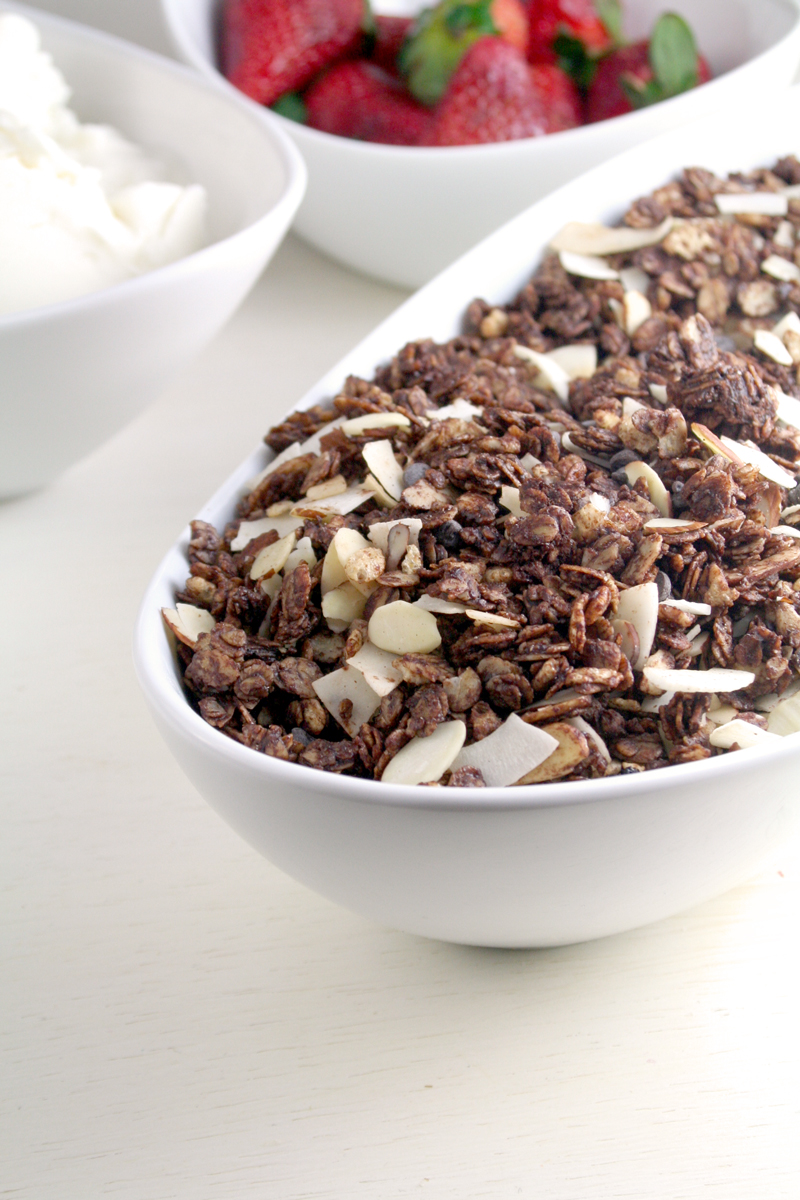 And it is so good it will melt your face off.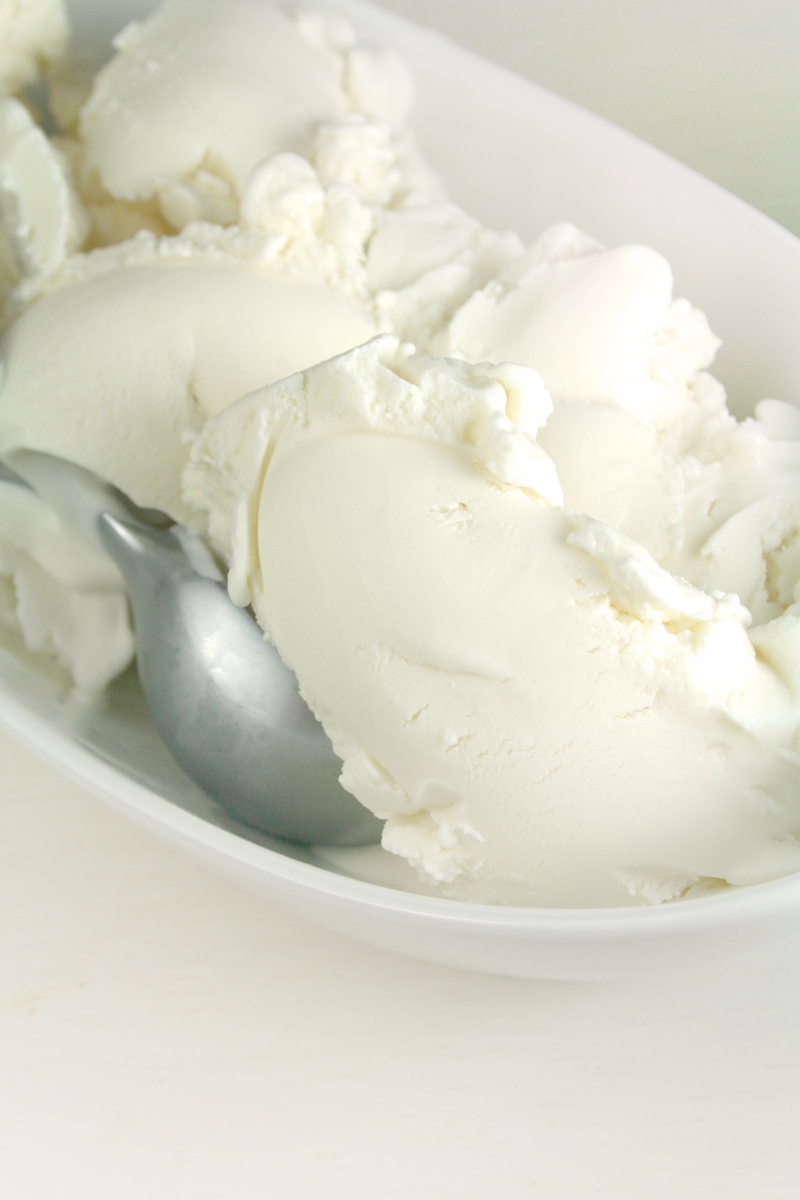 Especially when paired with my favorite homemade vanilla greek frozen yogurt.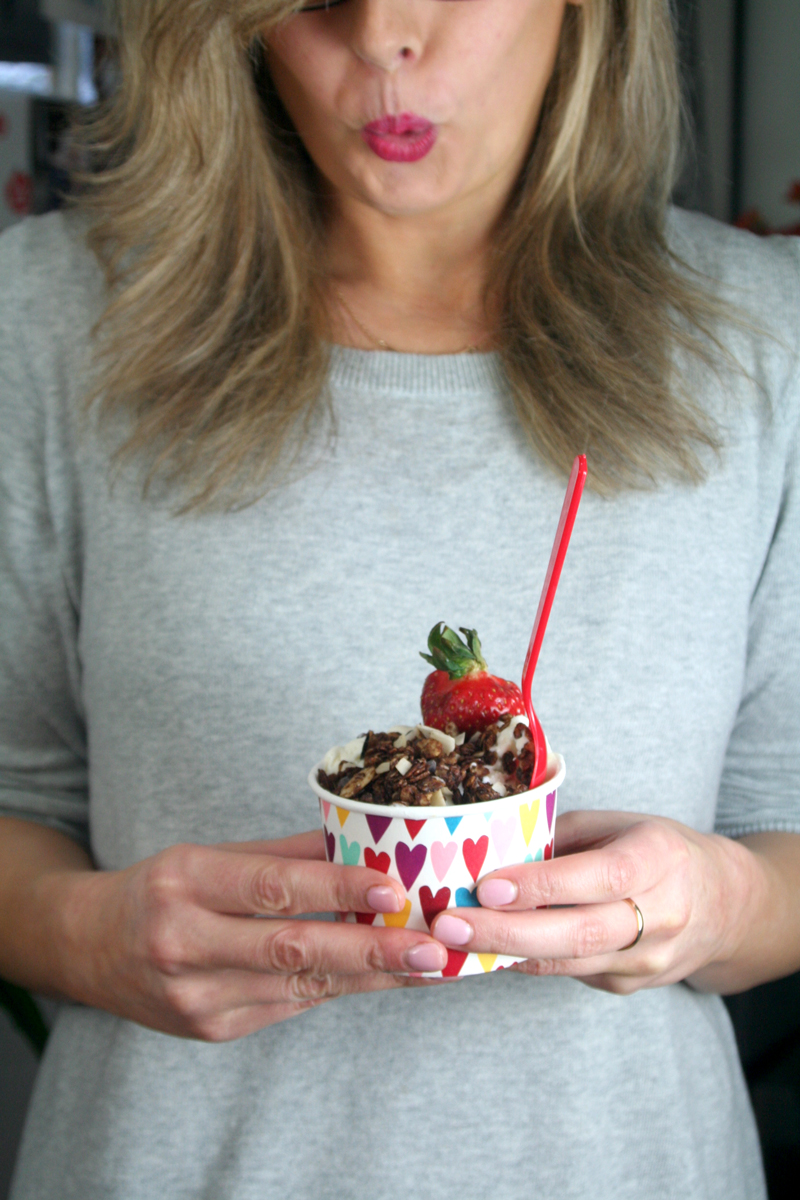 Or regular yogurt. Or with a giant spoon.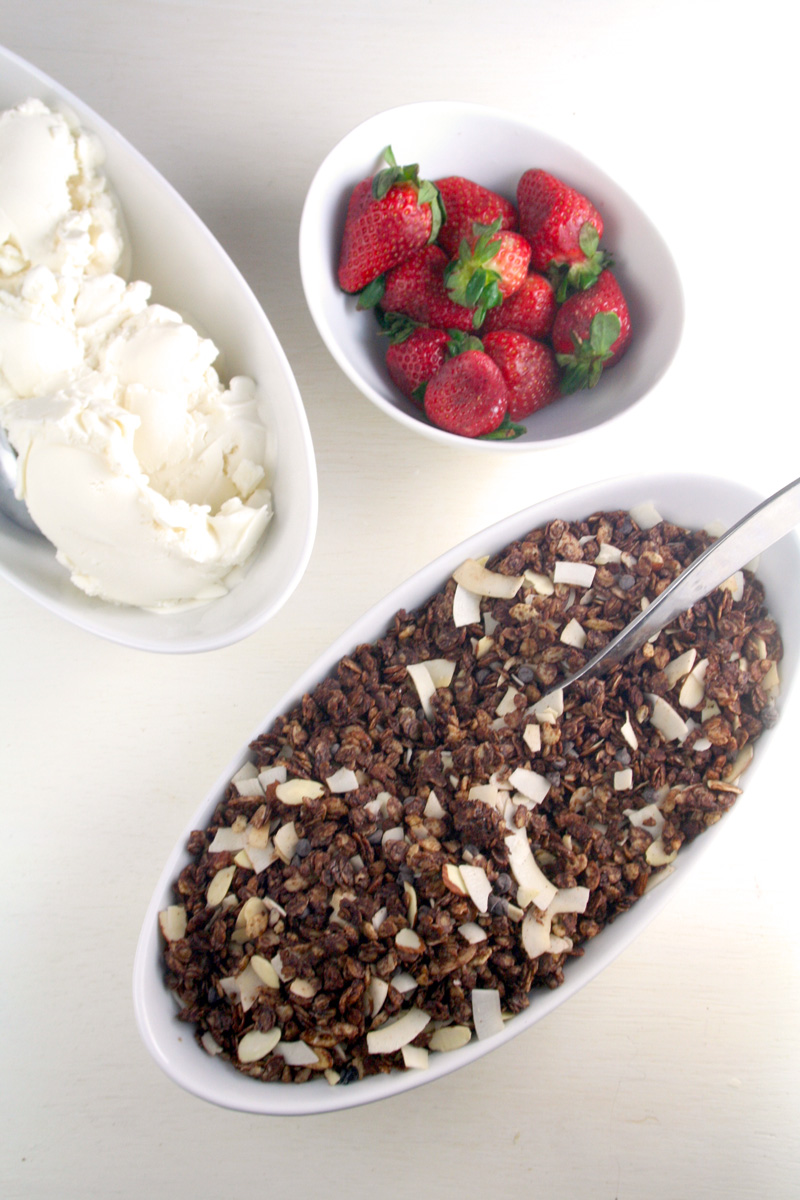 For added adorable-ness I added a handful of heart sprinkles for Galentine's Day (or for Valentine's Day) brunch.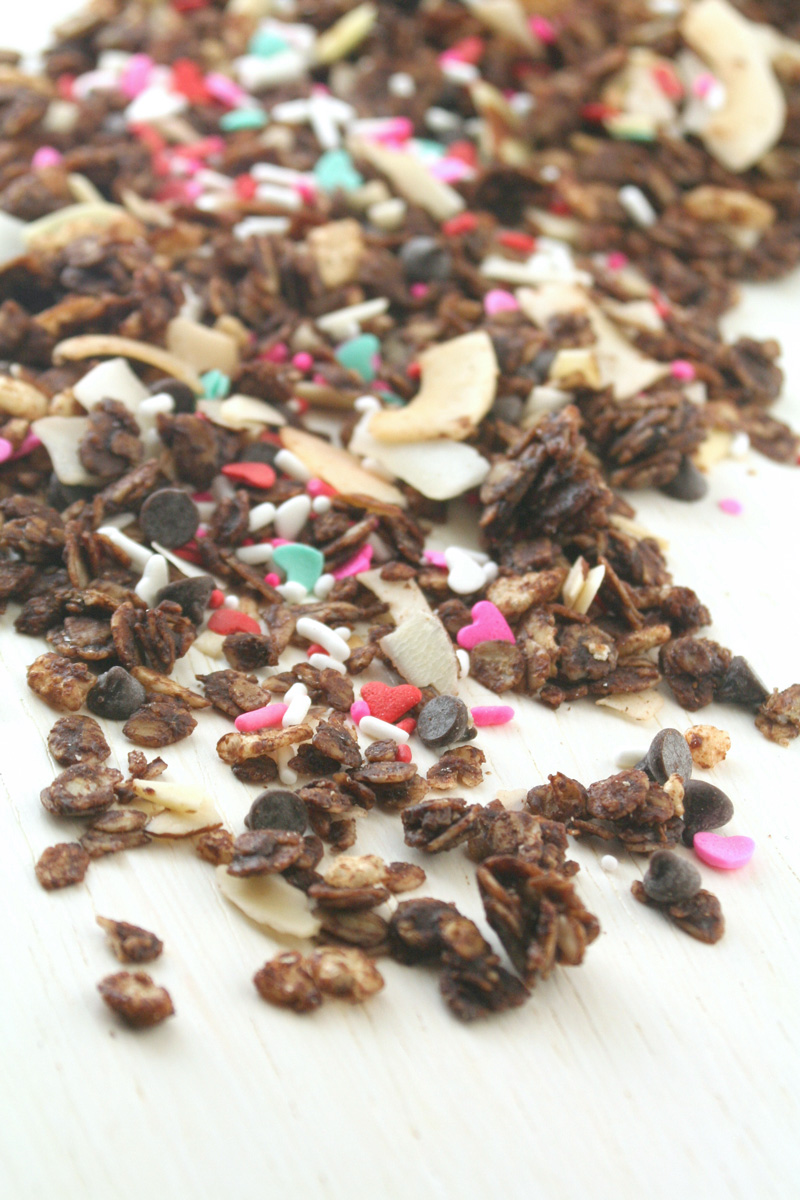 The coconut chips can be a little hard to find- you can find already toasted coconut chips online or at Trader Joe's. I often find the large, dried coconut flakes at natural foods stores in the bulk section or under the Bob's Red Mill Brand. If you can't find either variety, regular shredded coconut would certainly be fabulous as well.
Makes a perfect/decadent/easy gift- just fill a jar or clear plastic bag and tie with a ribbon!
From my Galentine's Day Brunch Menu.
Chocolate Coconut Granola
Adapted from Bobby Flay
1/2 cup coconut oil or butter
2/3 cup good quality cocoa powder
1/2 cup honey
1/2 cup sugar
1/2 teaspoon salt
1 teaspoon vanilla extract
5 cups oats
1 cup crispy rice cereal
1 cup sliced almonds
1 cup coconut chips
2/3 cup mini semi-sweet chocolate chips
Heat oven to 275. Line a baking sheet with a silicone baking mat or spray lightly with cooking spray.
In a small saucepan, combine coconut oil (or butter), cocoa, honey, sugar, and salt. Bring to a simmer over medium heat and stir and cook for 3 or 4 minutes, until mixture is smooth and sugar is dissolved. Remove from heat and stir in vanilla.
Combine oats and crispy rice cereal in a separate bowl. Pour the chocolate mixture over the oats and cereal and stir until well coated. Fold in almonds and coconut chips.
Pour onto baking sheet and spread evenly. Bake for about 50 minutes, stirring once or twice during baking time. Turn off oven and allow granola to cool and dry in oven, about 30 minutes.
Once cool, toss with mini chocolate chips. Add sprinkles if desired. Serve with Vanilla Greek Frozen Yogurt.