Galentine's Day Brunch Menu: It's Like Valentine's Day Minus the Angst. Plus Frittatas!

I have learned a great deal from my fictional life coach Leslie Knope (from Parks and Recreation), but one of the best life tips I've gotten from her is the idea of Galentine's Day.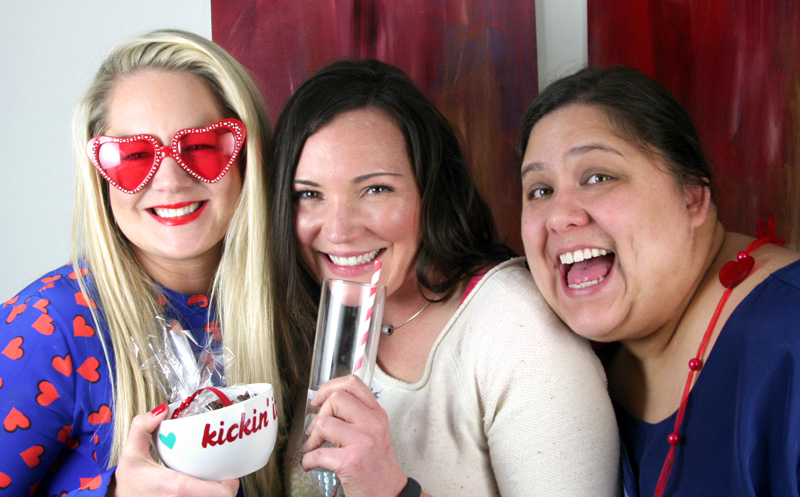 Every February 13th, Leslie and her lady friends leave their men at home (or in the car with the window cracked open) and "just kick it, breakfast style".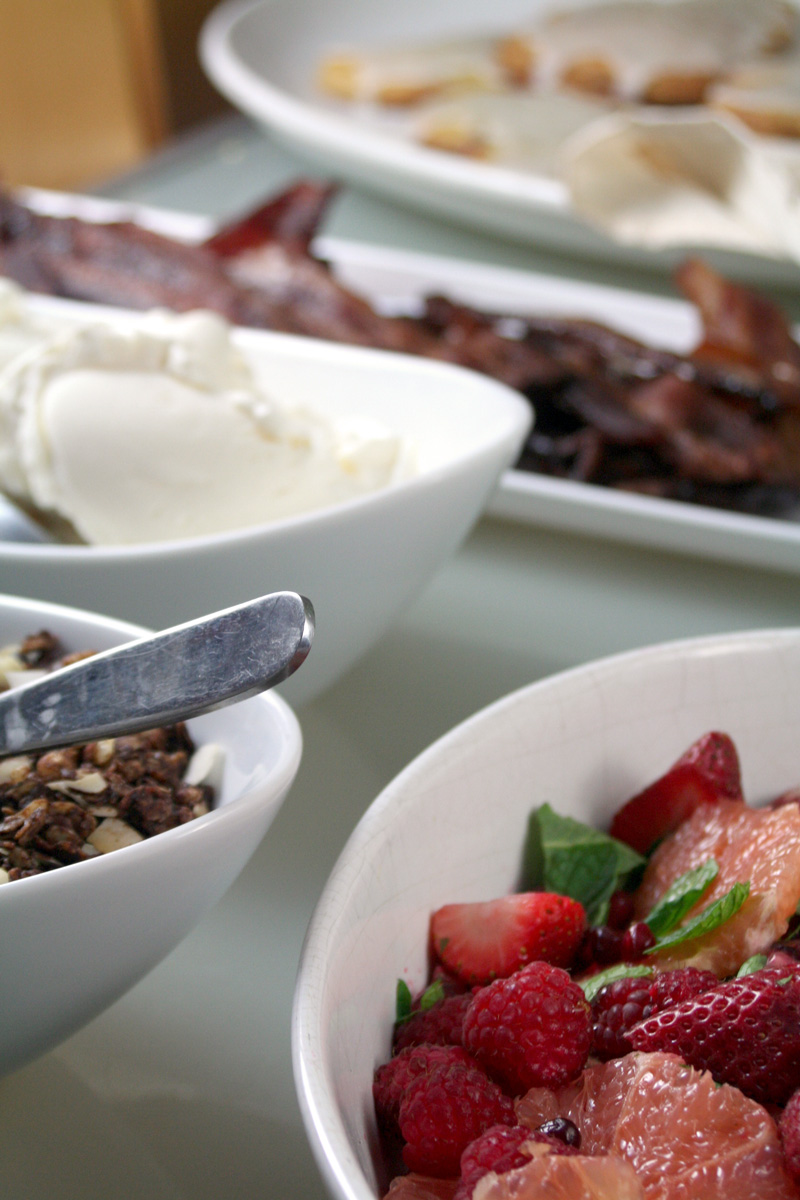 "Ladies celebrating ladies!" she says.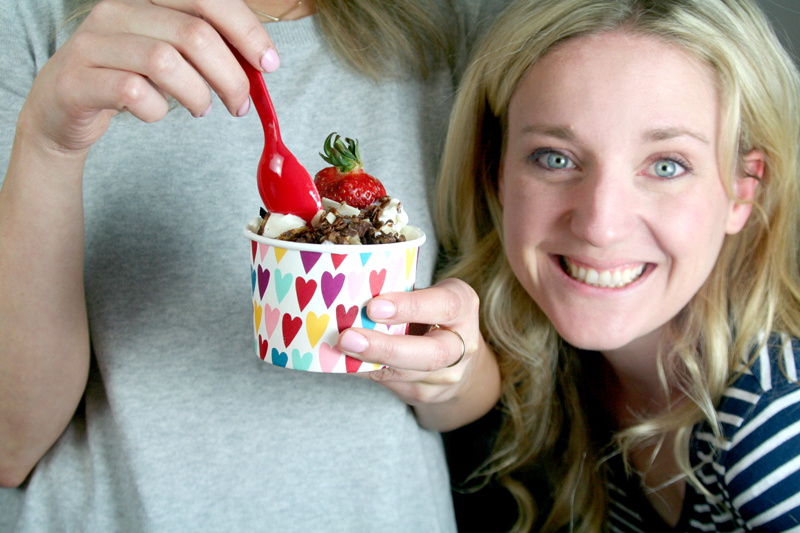 "It's like Lilith Fair, minus the angst. Plus, frittatas!"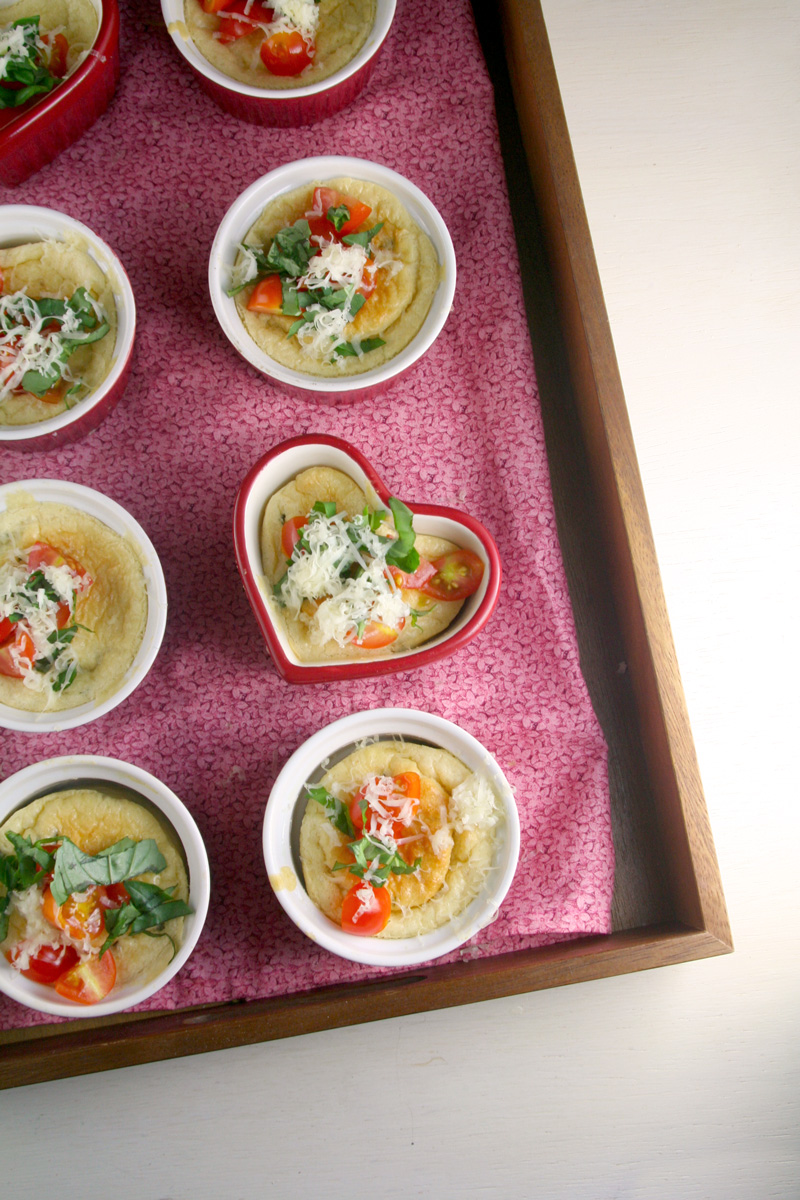 New tradition, for SURE.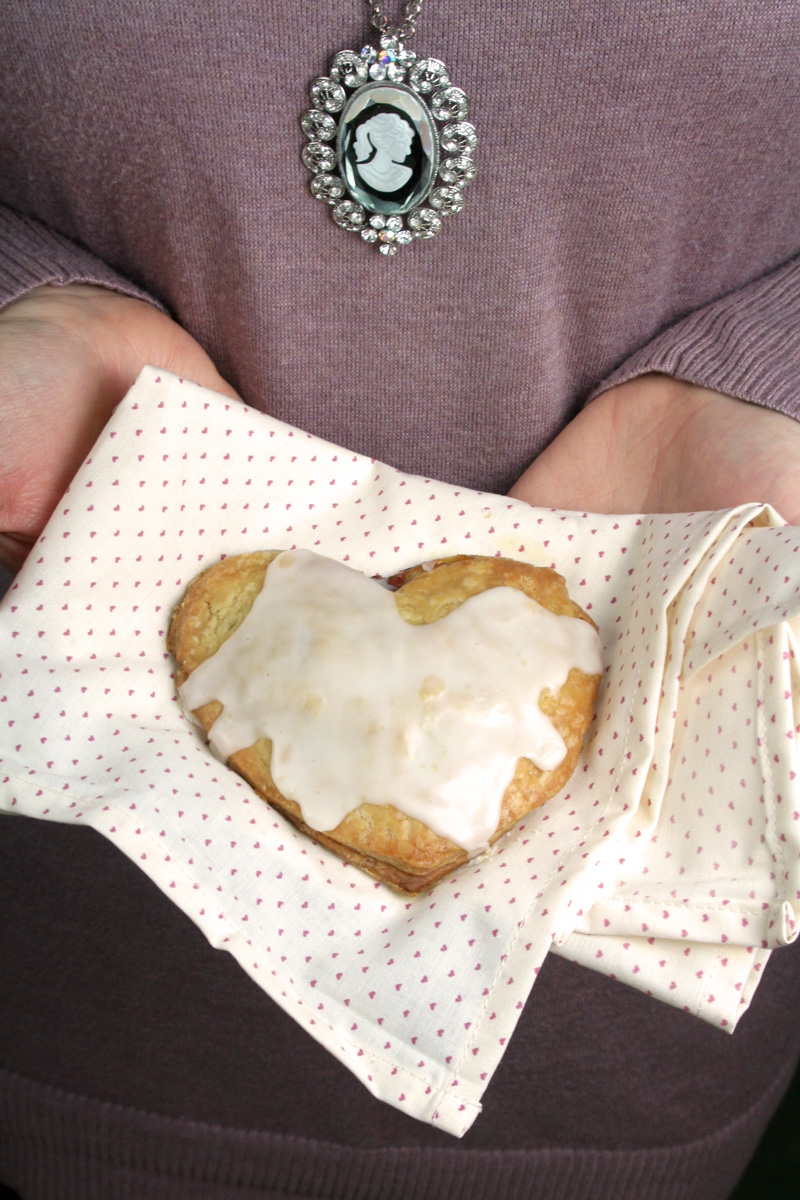 With friends like these I'd say it would also be an excellent out-right replacement for Valentine's Day.
Favors
Leslie Knope makes her friends elaborate Galentine's Day gifts like mosaic portraits out of crushed bottles of their favorite diet sodas and 5,000 word essays on what makes them so awesome.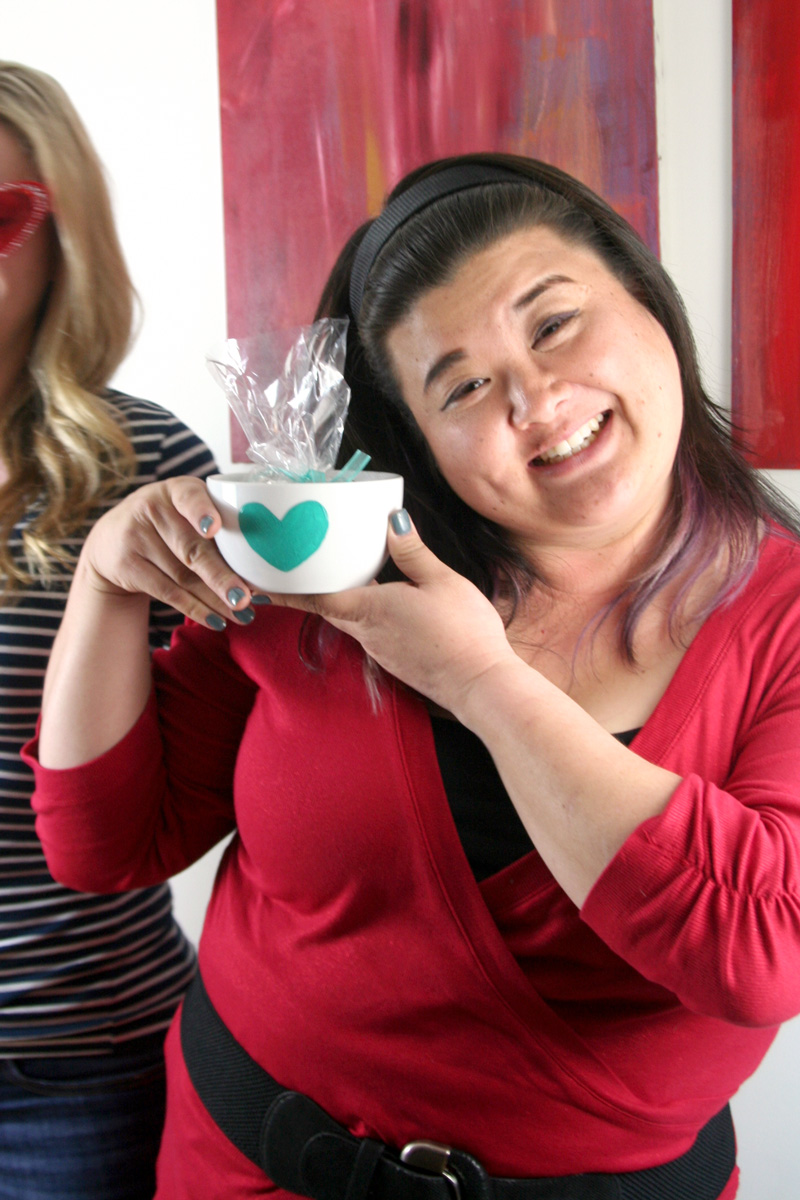 I'm sure my friends already have plenty of those so instead I went with a breakfast-themed party favor. A cute little cereal bowl, painted with a Leslie Knope quote.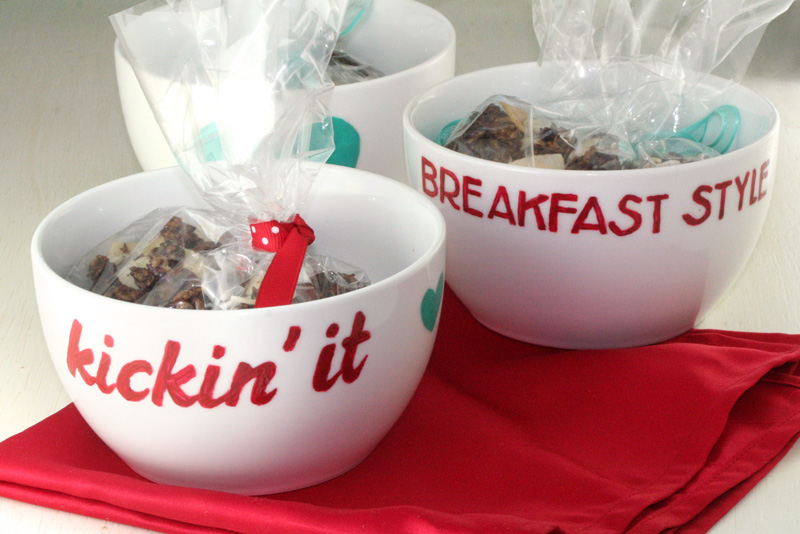 I figured out the correct size and printed out the type to cut out and make into a stencil. I stenciled it on with a Sharpie and then carefully filled it in with enamel paint. The enamel paint can be baked on so it can be run through the dishwasher.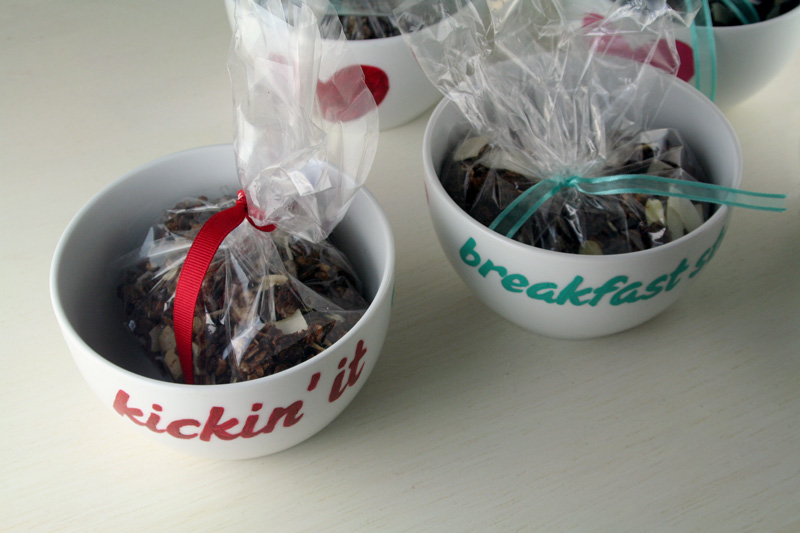 Tucked inside is a bag of Chocolate Coconut Granola to take home, spiked with sprinkles.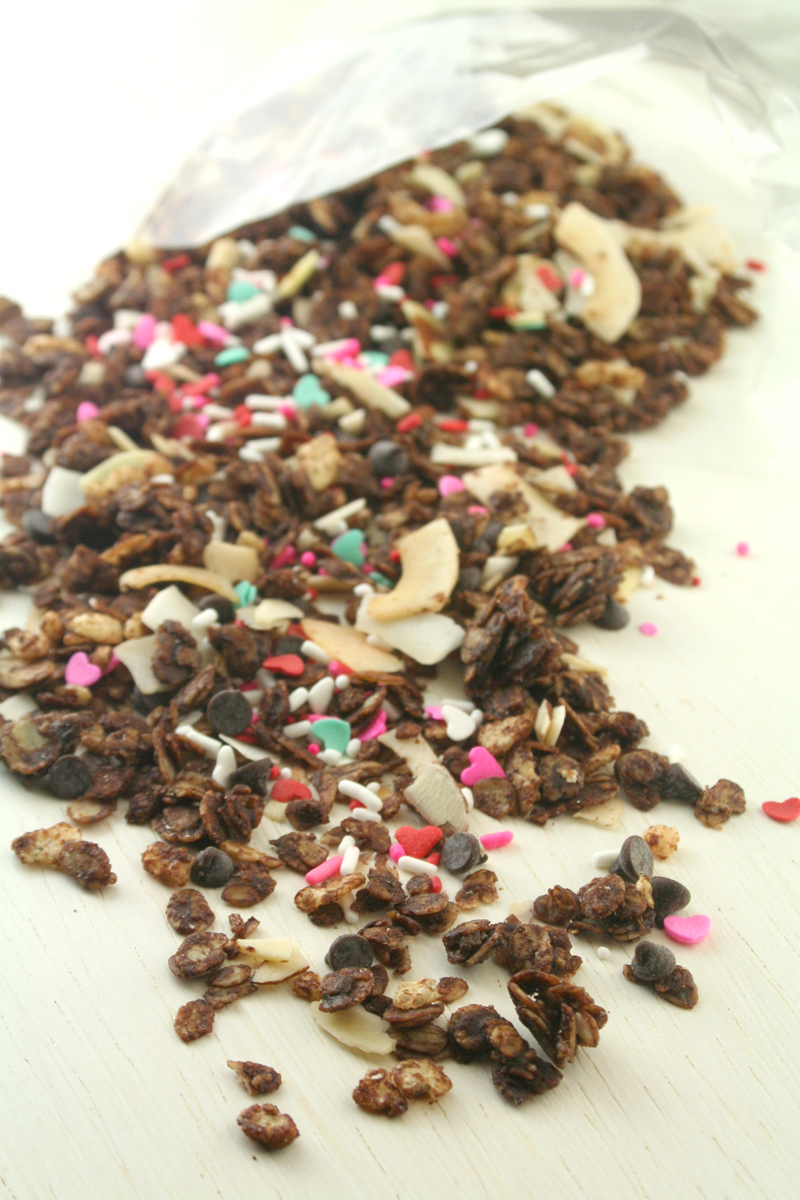 Galentine's Day Brunch Menu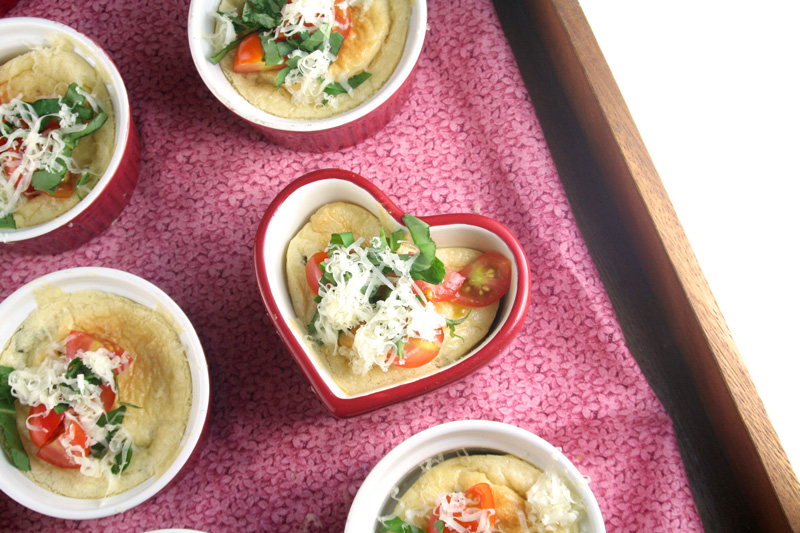 Leslie says Galentine's Day includes frittatas, but at the last second I changed my mind and took the same ingredients and whipped them into a light and airy souffle instead.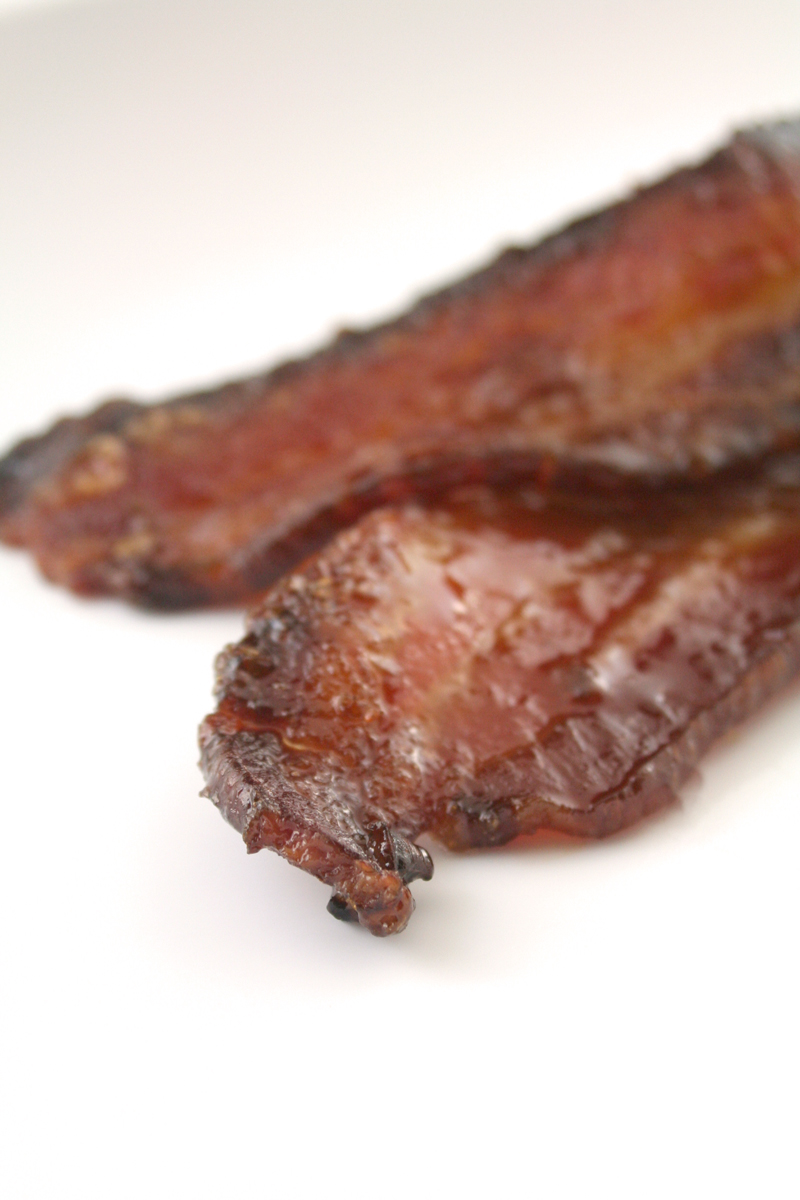 Oh no. What have I done.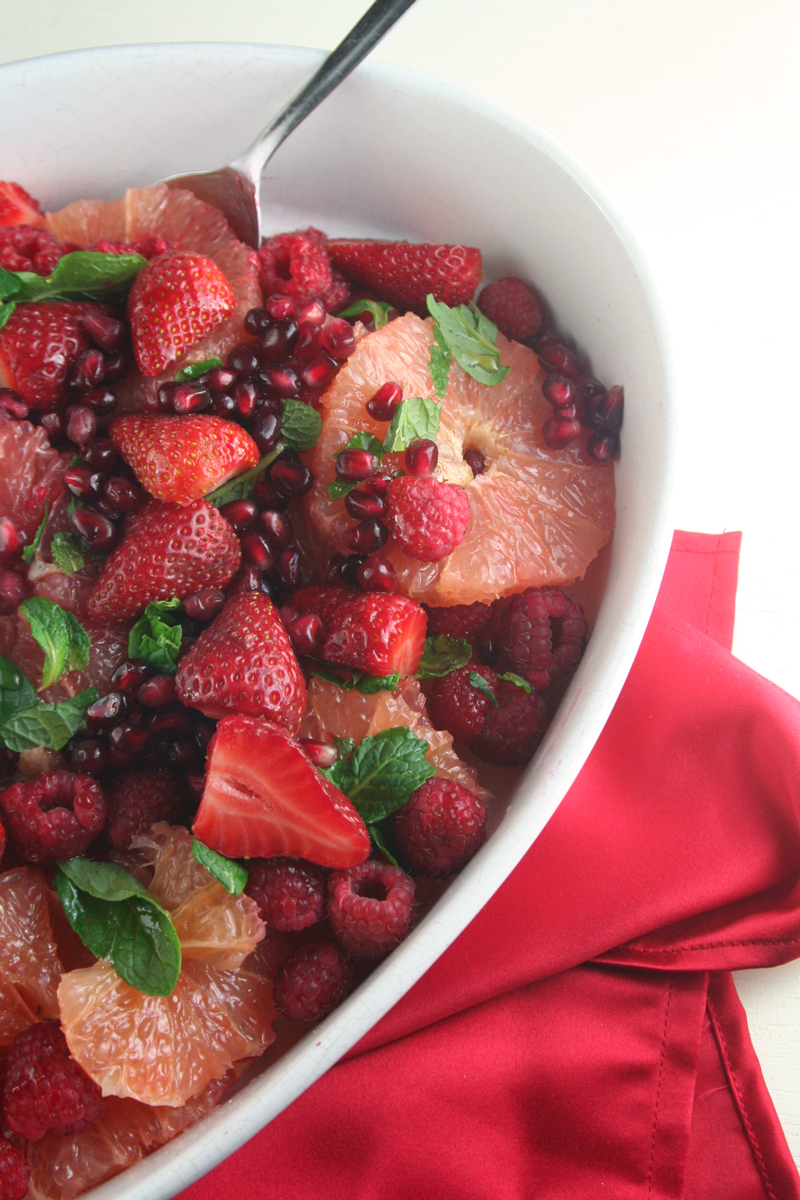 A pretty winter fruit salad in a festive red and pink palette.
Grapefruit, Berries, Honey and Mint Salad Recipe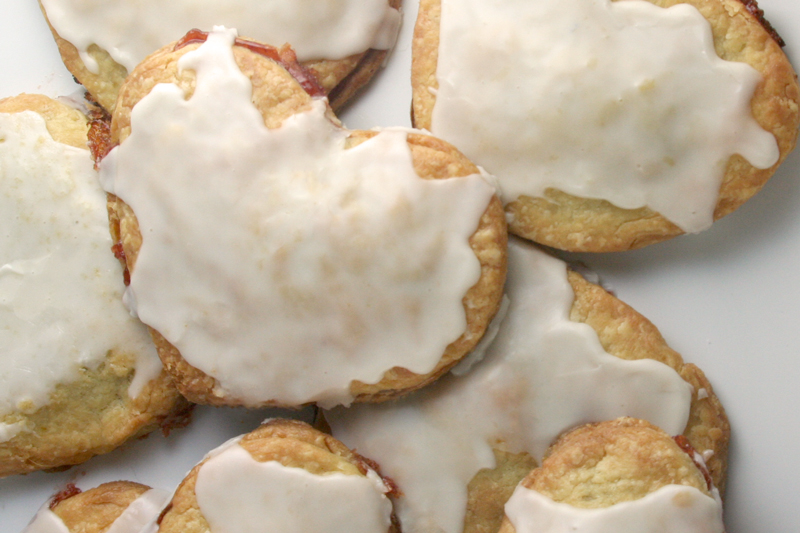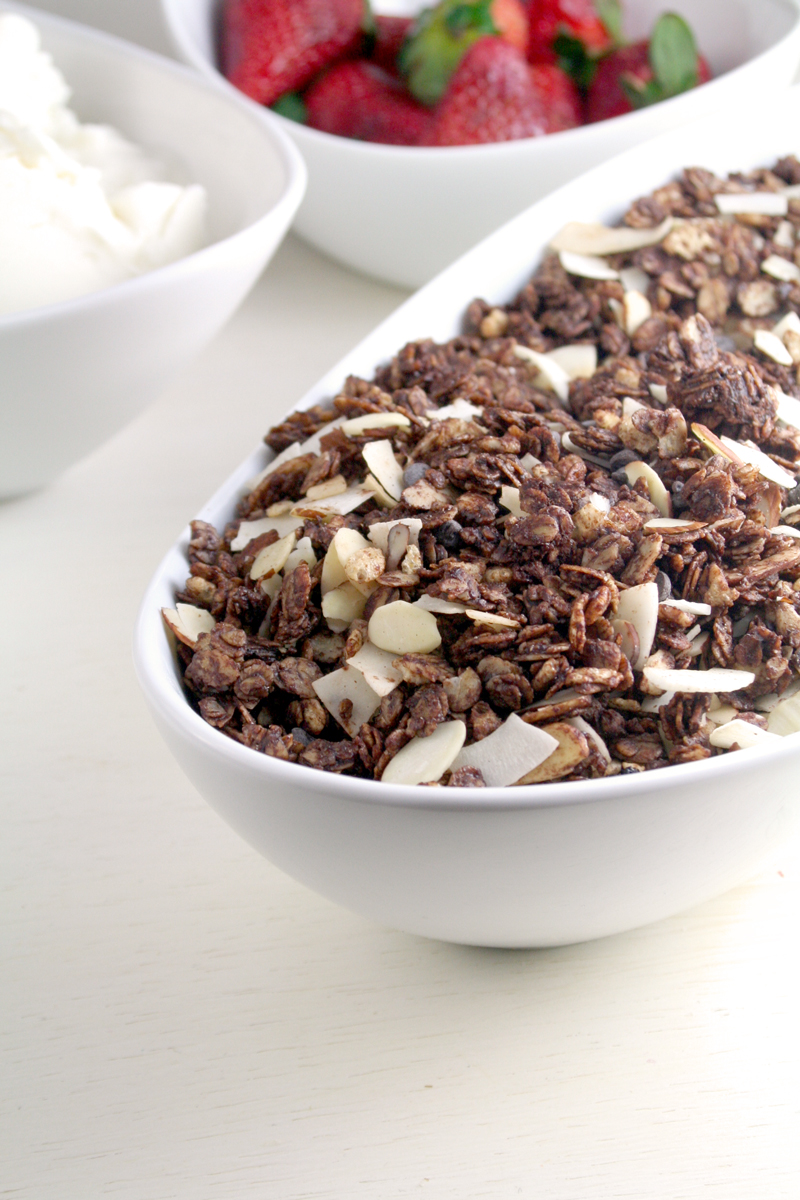 This mind-blowing granola did double duty paired with vanilla frozen yogurt as part of the brunch menu, and packaged up to be sent home with guests as a party favor.
Chocolate Coconut Granola Recipe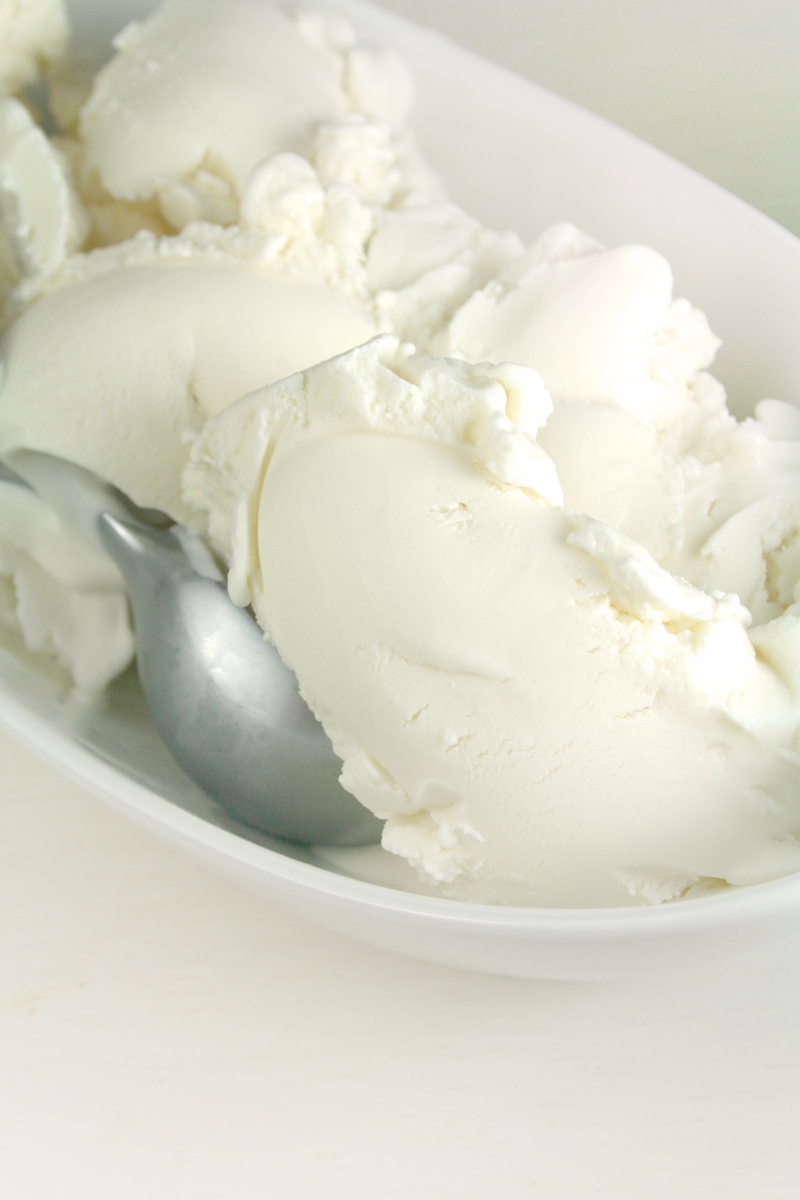 I strongly maintain that frozen yogurt is the perfect brunch food and should be served at every possible opportunity.
Vanilla Greek Frozen Yogurt Recipe
See my other Parks and Recreation-themed Parties and Recipes