Peach and Brie Panini (and bonus Peach and Brie Quesadillas)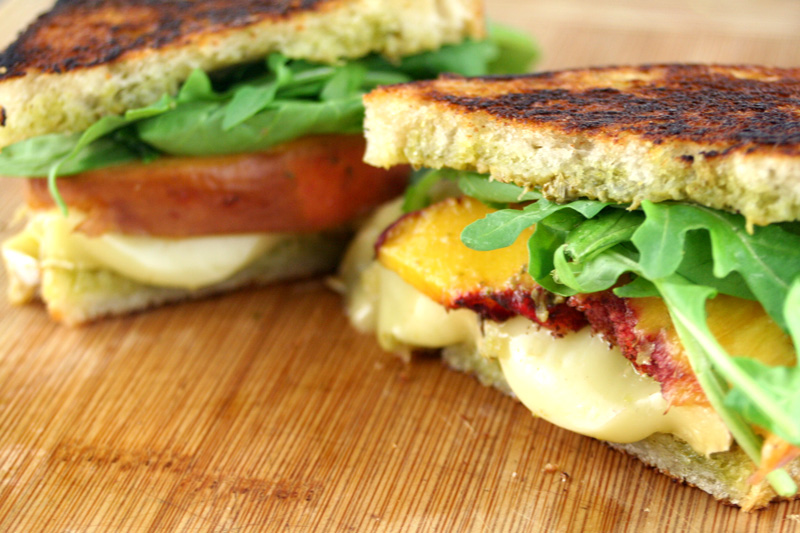 Fine, I couldn't decide between panini and quesadillas, so I made both. Quesadillas with fresh summer peaches and buttery, melty brie have long been a peach-season tradition for me, but this time I added a panini version with some lovely sourdough and a thick smear of pesto.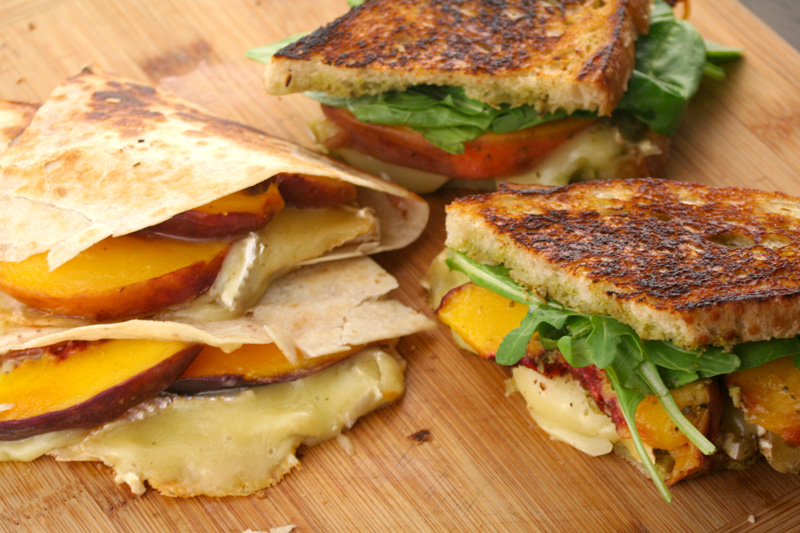 These take barely more effort than a regular grilled cheese, which honestly is still effectively zero effort. But the brie itself is a game-changer. It is a melting champion. And then the pesto just seeps into the bread a little bit. Hoo boy.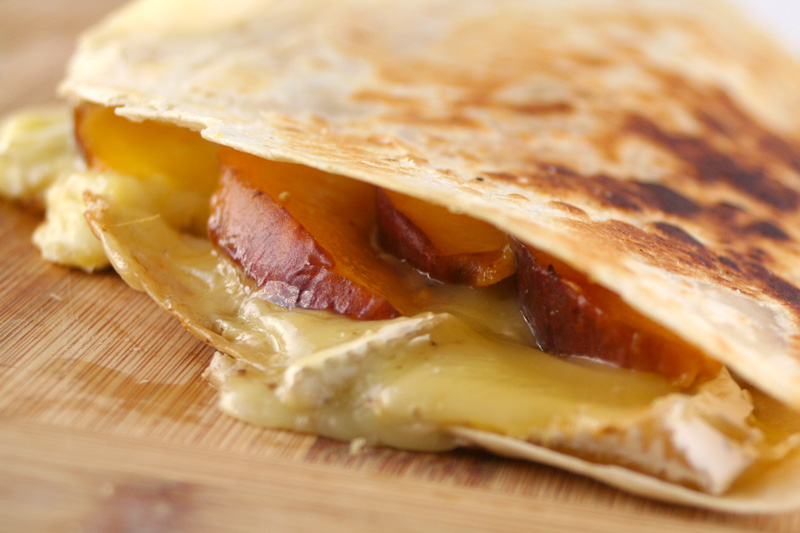 And really, the peach and brie combination is magical one that will be amazing in whatever carbohydrate you decide to wrap them in. Years ago I was catering an event and was whipping up tons of peach and brie quesadillas (try them drizzled with honey…amazing). A lady came up to me to discuss the recipe and after listing the ingredients for her she exclaimed that they were not only delicious but healthy! Oh, delusional lady. I want to live in your world.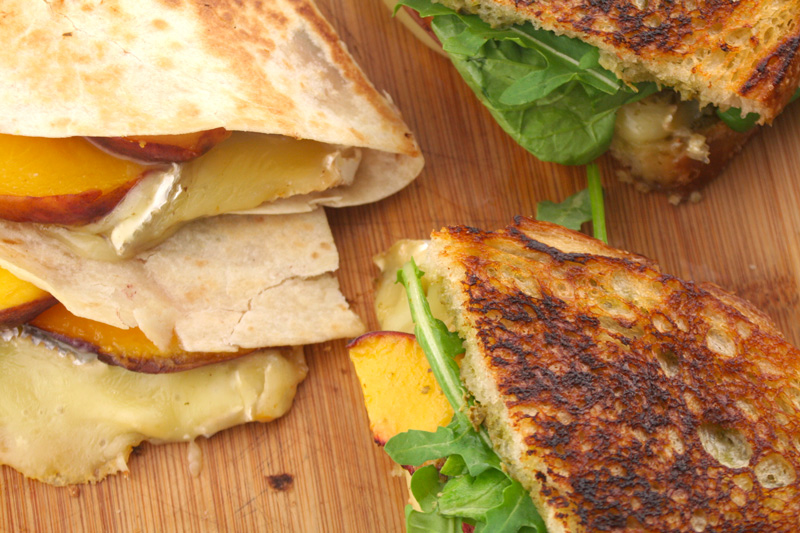 This isn't even much of a recipe. Just an end of peach season call to ACTION.
Peach and Brie Panini
sourdough or other crusty sliced bread
pesto
brie, sliced
ripe peaches, sliced
butter or olive oil
arugula or spinach leaves
Spread pesto onto bread and arrange brie and peach slices. Brush olive oil or butter on outside of assembled sandwich. Grill in a panini press or medium-hot frying pan until bread is crisped and brie is melted. Stuff with arugula or spinach leaves.