Housewarming Open House Menu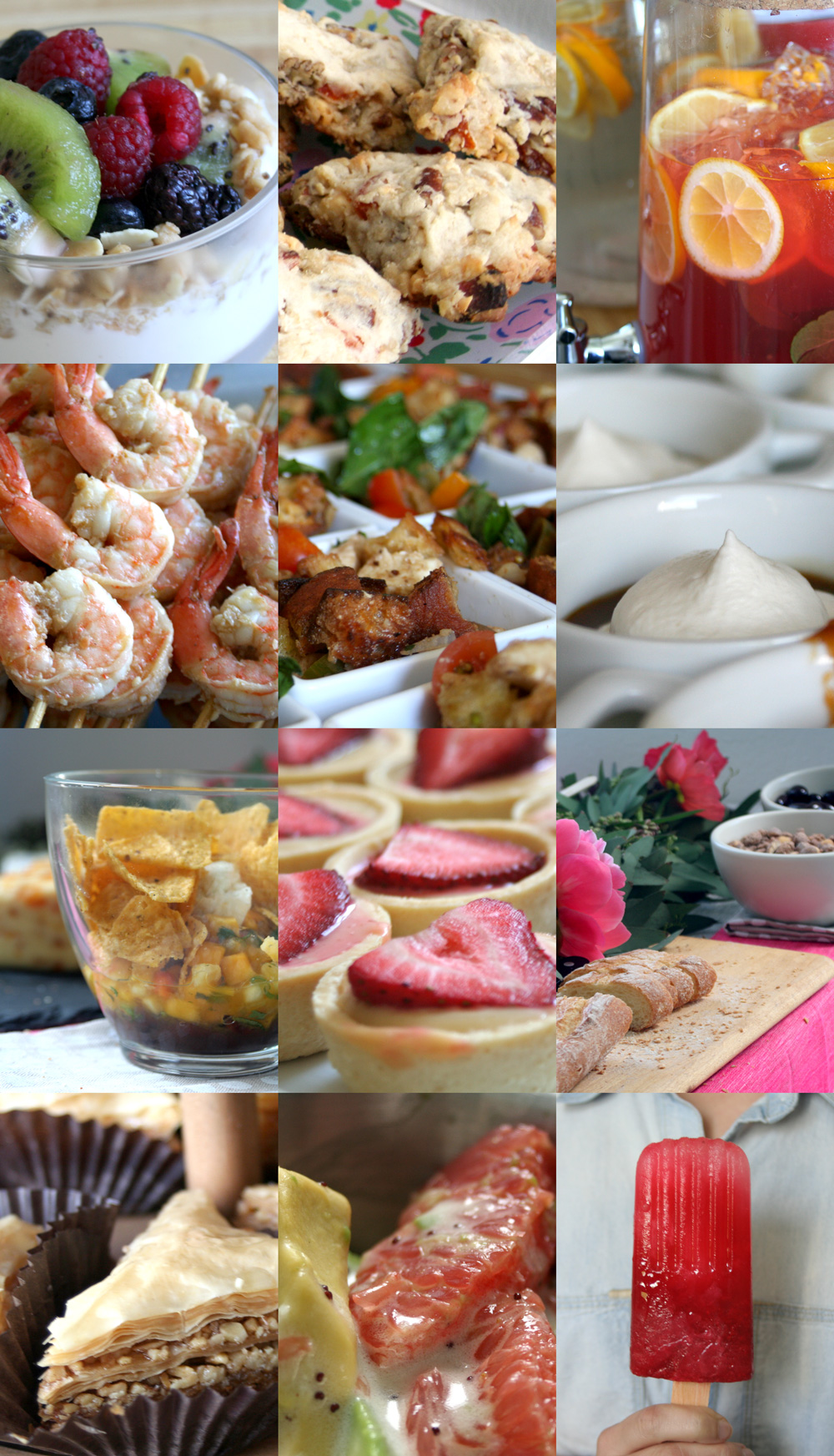 For her housewarming open house, Jordan requested a bunch of fun things that could be ready in advance and then pulled out as the day progressed. I love this idea! It's perfect if you have limited space for displaying food, but also spreads out the excitement in a great way so you're not just picking at the same spread as you linger.  I loved getting reports back from a few friends who attended throughout the day- each had had a completely different food experience and different favorite.  My favorite part was the freezer full of homemade popsicles for eating on the stoop.
A big challenge with food at any party is preparing food that can be made somewhat in advance and doesn't need attention from the host or hostess during the party. All the items here were made the day before or the morning of, and don't need any last minute warming.
Housewarming Open House Menu
I will link here to individual recipes as they are posted- let me know in the comments if there's any recipes you particularly want to see so I don't skip over it.
Cheese Plate with Bread, Honey, and Almonds
Vanilla Yogurt Parfaits with Coconut Almond Granola and Fresh Fruit
Apricot, White Chocolate, and Pecan Scones
Grapefruit Avocado Salad with Poppy Seed Dressing
Heirloom Tomato Panzanella with Kalamata Olives and Fresh Mozzarella
Ginger Garlic Shrimp Skewers
Asparagus Fontina Tart
Layered Mango Pineapple Salsa Salad with Black Beans, Goat Cheese, and Tortilla Chips
Strawberry Lemon Tartlets
Honey Walnut Baklava
Fresh Popsicles – Lemon Raspberry, Mango Pineapple, and Chocolate Coconut
Pomegranate Mint Lemonade