Mad Men-Inspired Party Menu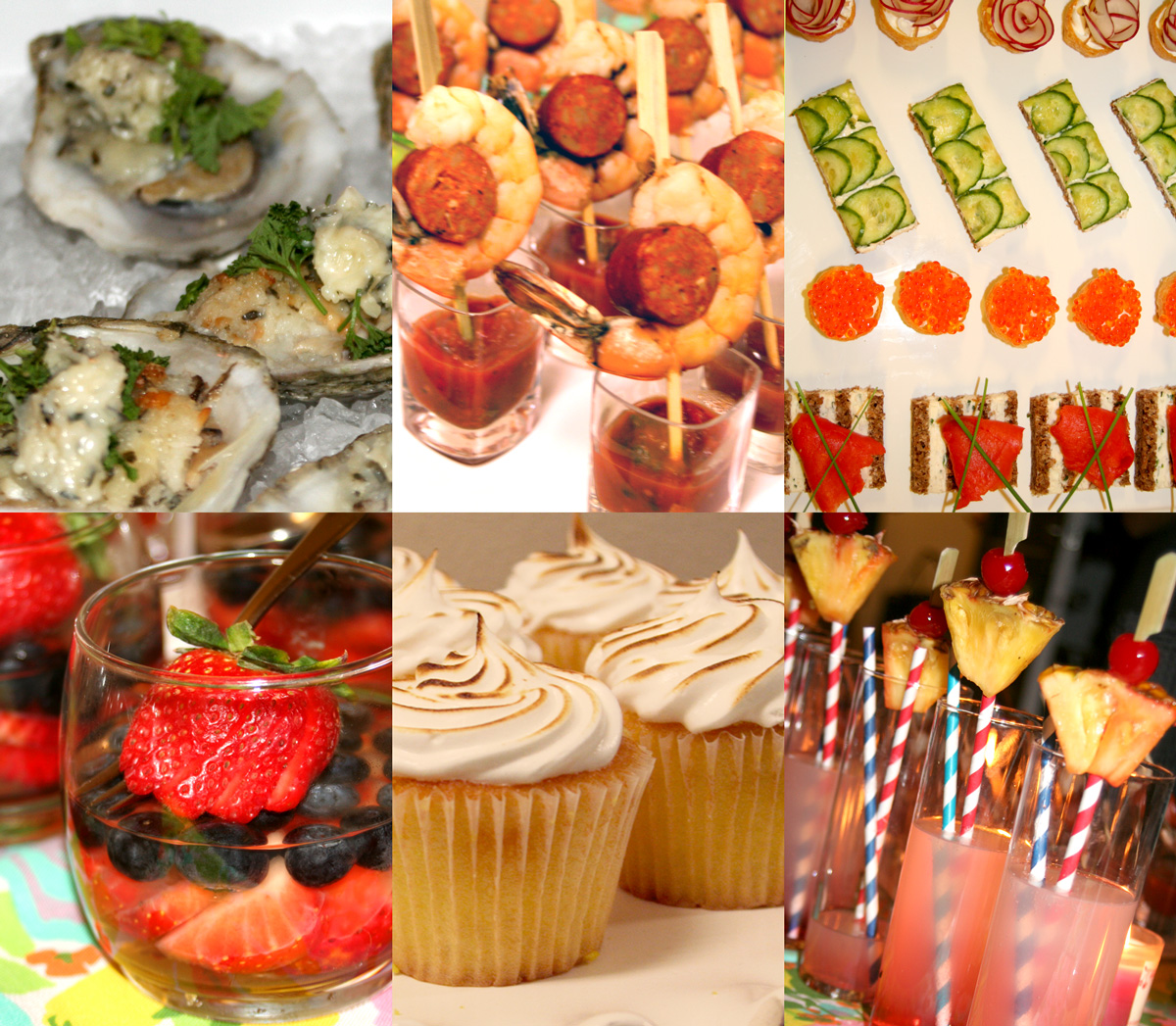 Jordan from Oh Happy Day was throwing a mod, Mad Men-inspired party so I was immediately in to whip up a 60's menu. I've been a fan of the show since before it even premiered- 60's clothes plus advertising? Was this show created just to appeal to me?
This is not my first Mad Men inspired menu- I threw a dinner party for the a season premiere of the show a few years ago. A little research will reveal that the trendiest, fanciest foods from the '60s seem pretty disgusting to us now. Gelatin mold with hard-boiled eggs, vienna sausages, and green olives, anyone? So I took inspiration from iconic dishes of the era, and gave them a more modern twist. I hope Joan would approve.
Update: Also check out my new Mad Men-Inspired Dinner Party Menu.
Mad Men-Inspired Party Menu
oysters rockafeller
prawns and spicy sausage with puttanesca dipping sauce
roquefort canapes with cucumber, smoked salmon, radishes, and caviar
lemon meringue cupcakes filled with lemon curd
sparkling pineapple hibiscus lemonade