Butterscotch Pot de Creme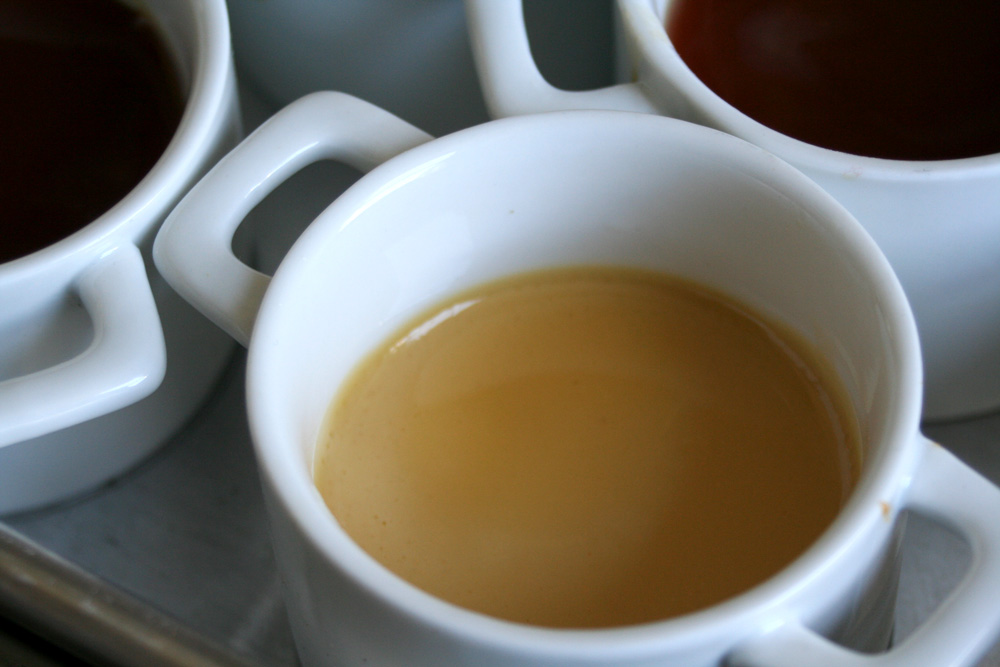 I may be going through a bit of a pot de creme phase.  I apologize for nothing. These are amazeballs. Yes, so good we have to use made-up words.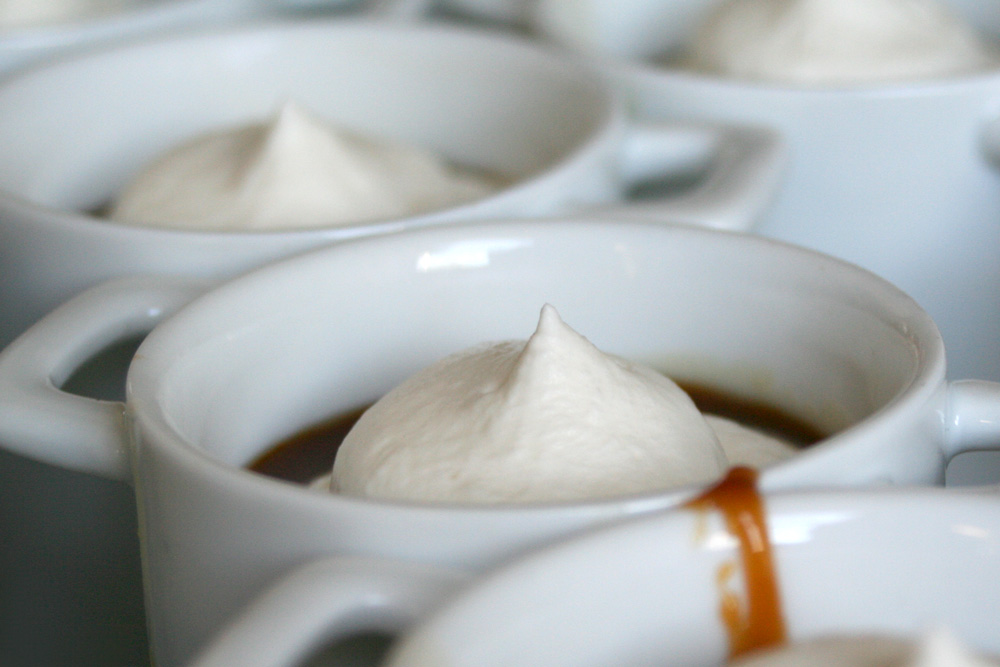 These we a perfect addition to Jordan's housewarming party because they can sit in the fridge, ready to go, for a good long time. And they're so cute in these tiny little pots!  Find them at Crate and Barrel.
Butterscotch Pot de Creme
slightly adapted from Gourmet
1 1/2 cups heavy cream
6 tablespoons dark brown sugar
1/4 teaspoon salt
6 tablespoons water
2 tablespoons raw, turbinado, or brown sugar
4 large egg yolks
1/2 teaspoon vanilla
good quality butterscotch or caramel sauce
lightly sweetened whipped cream
Preheat oven to 300°F.
In a small saucepan, heat cream, dark brown sugar, and salt just to a simmer. Stir occasionally to ensure sugar has dissolved. Set aside.
In a medium saucepan, bring water and raw sugar to a boil to dissolve sugar. Continue to cook about 5 minutes, stirring occasionally, until browned and bubbly, about 5 minutes. Remove from heat and carefully whisk in cream mixture (mixture may bubble up).
In a large bowl, whisk together yolks and vanilla. Slowly add hot cream mixture, whisking constantly. Strain mixture to remove any lumps. Skim foam off the top with a spoon.
Pour custard into ramekins (about 6, or 10 of this small size). Place ramekins in a baking pan with sides.  Place pan in oven, then carefully pour very hot water into the pan, being careful to not splash into ramekins, until water is about halfway up the sides.
Bake about 40 minutes, or until just set (they will continue to set outside the oven). Remove from the oven and remove from hot water bath to cool.
Once cool, top with a layer of butterscotch or caramel sauce and a dollop of whipped cream, if desired.
Serve at room temperature or refrigerate until ready to serve, up to a few days in advance.