Grapefruit, Berries, Honey and Mint Salad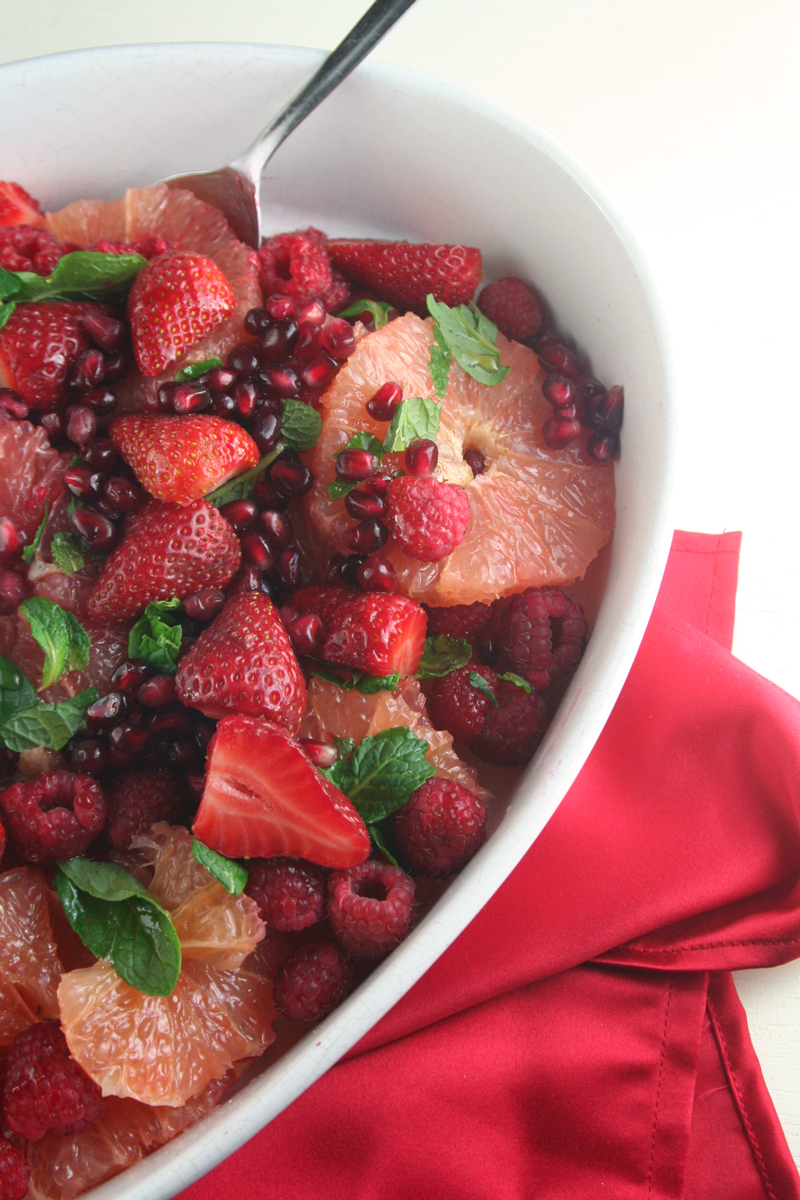 Creating great fruit salads in winter is a particular challenge. I usually aim to center them around citrus fruits, which are a lone shining spot in an otherwise bleak produce aisle.
For a brunch menu, grapefruit seemed like a perfect choice, with the added bonus of it's pink color for Valentine's Day. I lucked out and found some beautiful early strawberries and raspberries, but if you can't find them then winter-friendly pomegranate arils are plenty to round out the flavors and Valentine's color palette.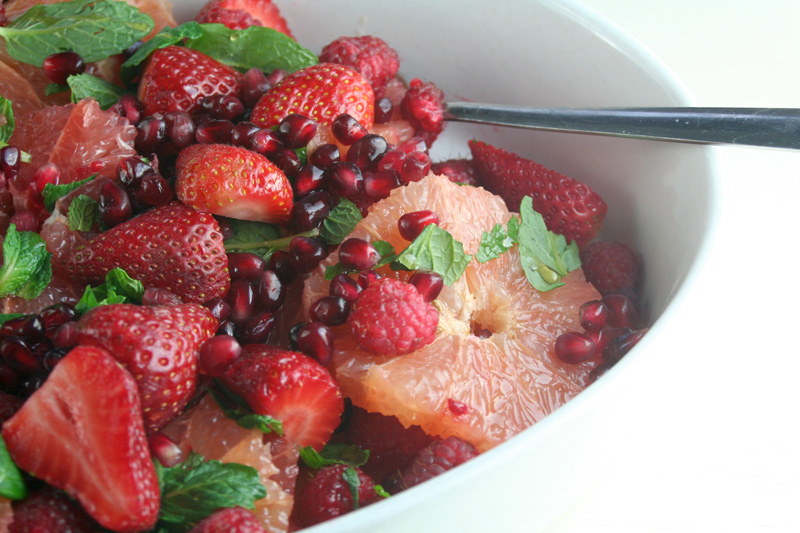 For another special touch, I added chopped mint and a drizzle of honey – my favorite trick to dress up any fruit salad.
My other favorite grapefruit salad recipe.
From my Galentine's Day Brunch Menu.
Grapefruit, Berries, Honey and Mint Salad
several large grapefruit
strawberries
raspberries
pomegranate arils (the seed-ish part)
fresh mint leaves, coarsely chopped
honey
Peel the grapefruit with a small sharp knife, cutting just deeply enough to also remove the thin, bitter membrane. Cut from the top down, creating rings. Push out any large seeds. Top with sliced berries, pomegranate arils, and mint leaves, toss very gently to avoid stains from berries. Drizzle with honey.