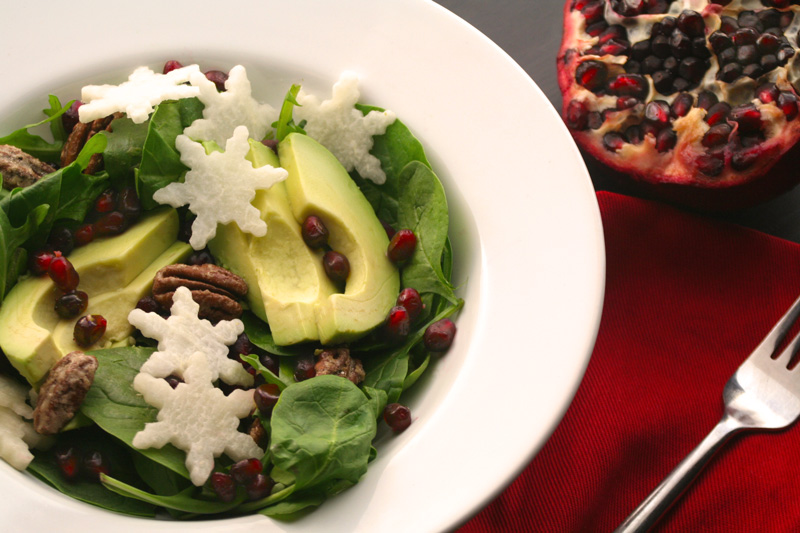 One of my favorite (and certainly healthiest) Christmas food traditions is this salad withpretty little jicama snowflakes. It's a perfect festive starter for a holiday dinner party or Christmas dinner. All you need is a jicama and a small snowflake cookie cutter. I have had mine for years, but I think I got it as part of a little set like this one or this one. My mom used to use a little gingerbread man cutter.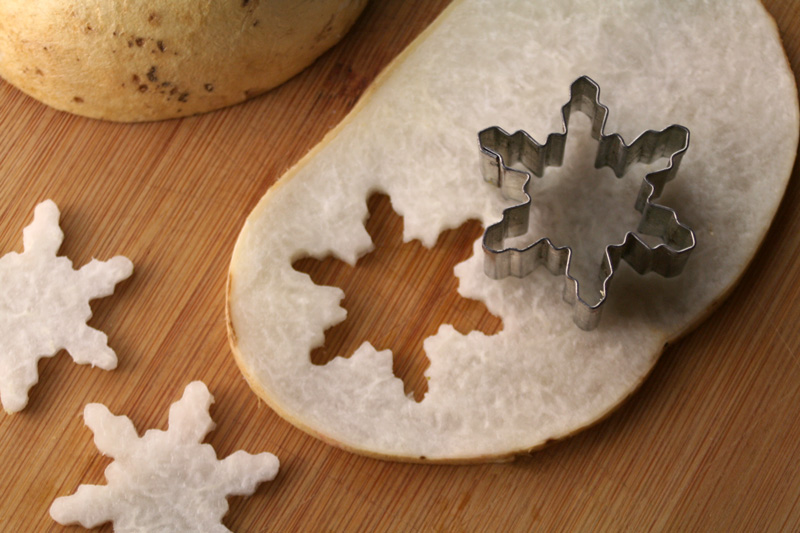 Just slice the jicama as thin as you can and cut out with a cookie cutter. That's it, yet people are always impressed!  I filled out the rest of this salad with greens, pomegranate, avocado, candied pecans, and poppy seed dressing.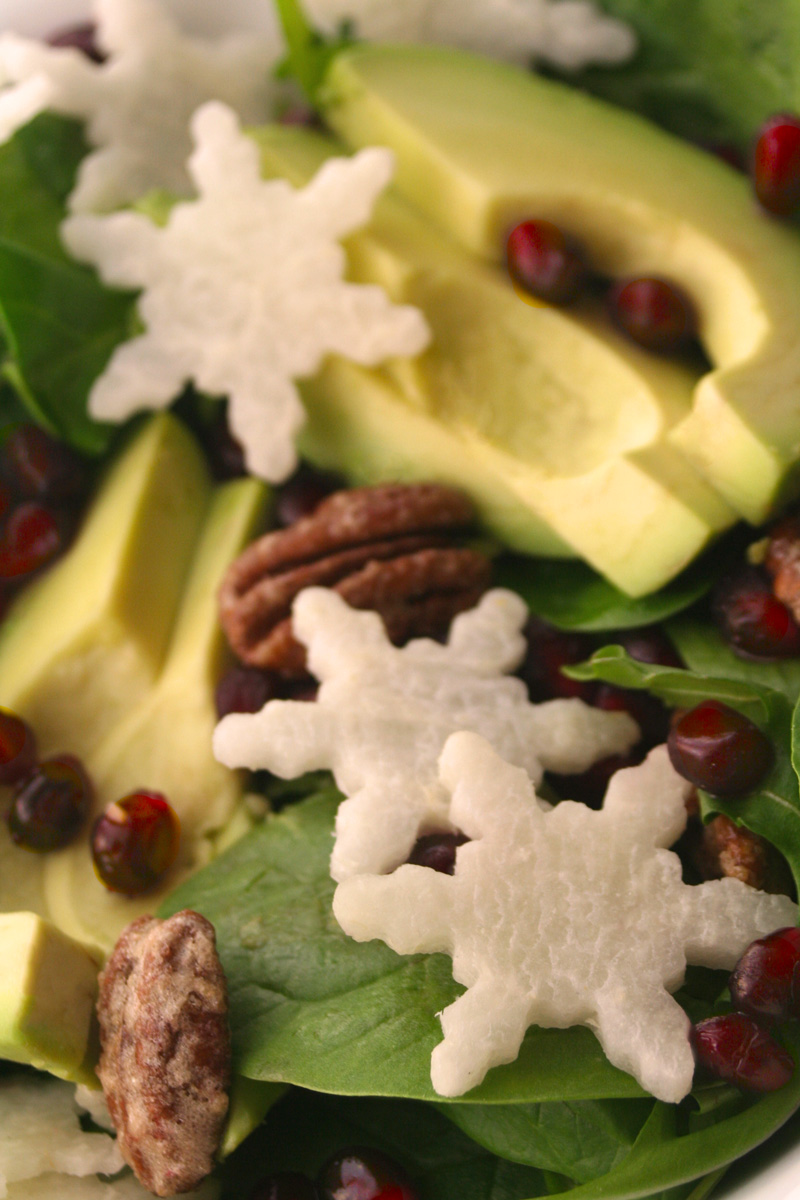 Jicama is that big root thing that looks a bit like a giant potato. It is crunchy and refreshing, and a little sweet like an apple.  It holds it's shape beautifully when cut and won't turn brown quickly- perfect in a salad.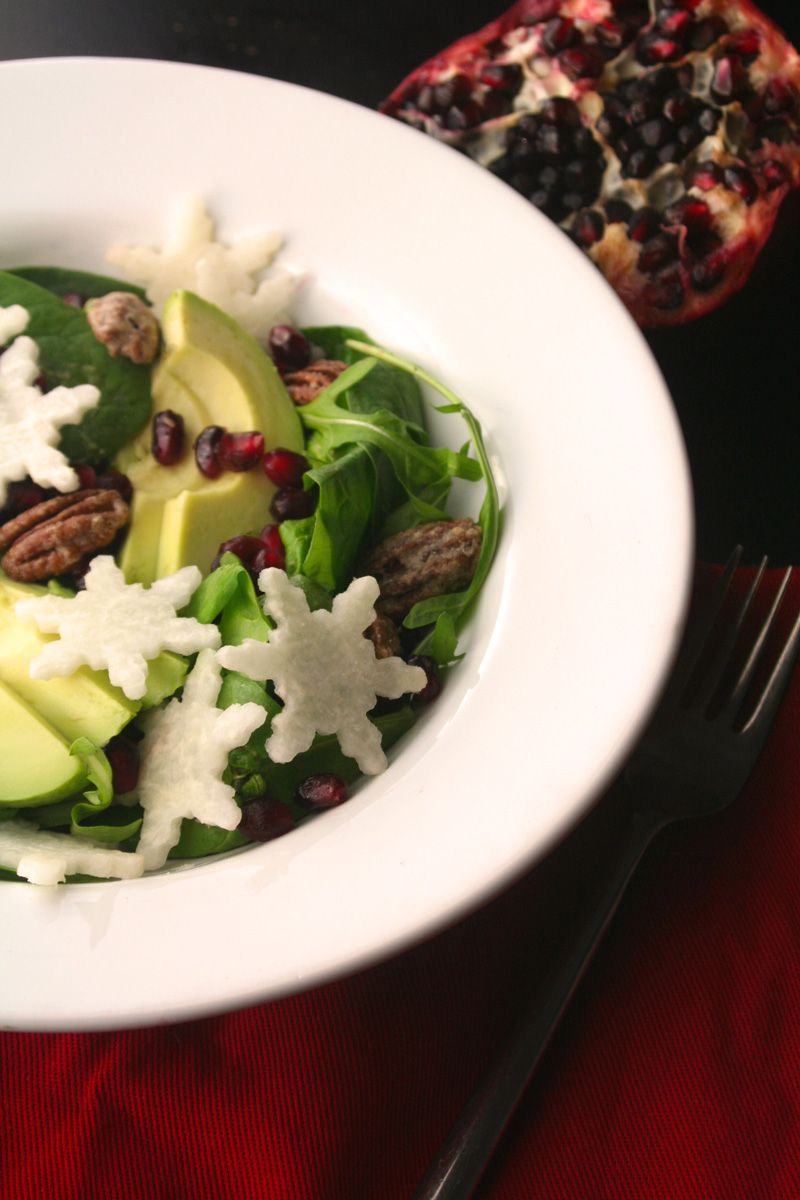 If you can't find jicama at your regular grocery store, it is easy to find at any Asian or Mexican grocery. Pick out the widest one you can so each slice has a large surface area for lots of cute little snowflakes.