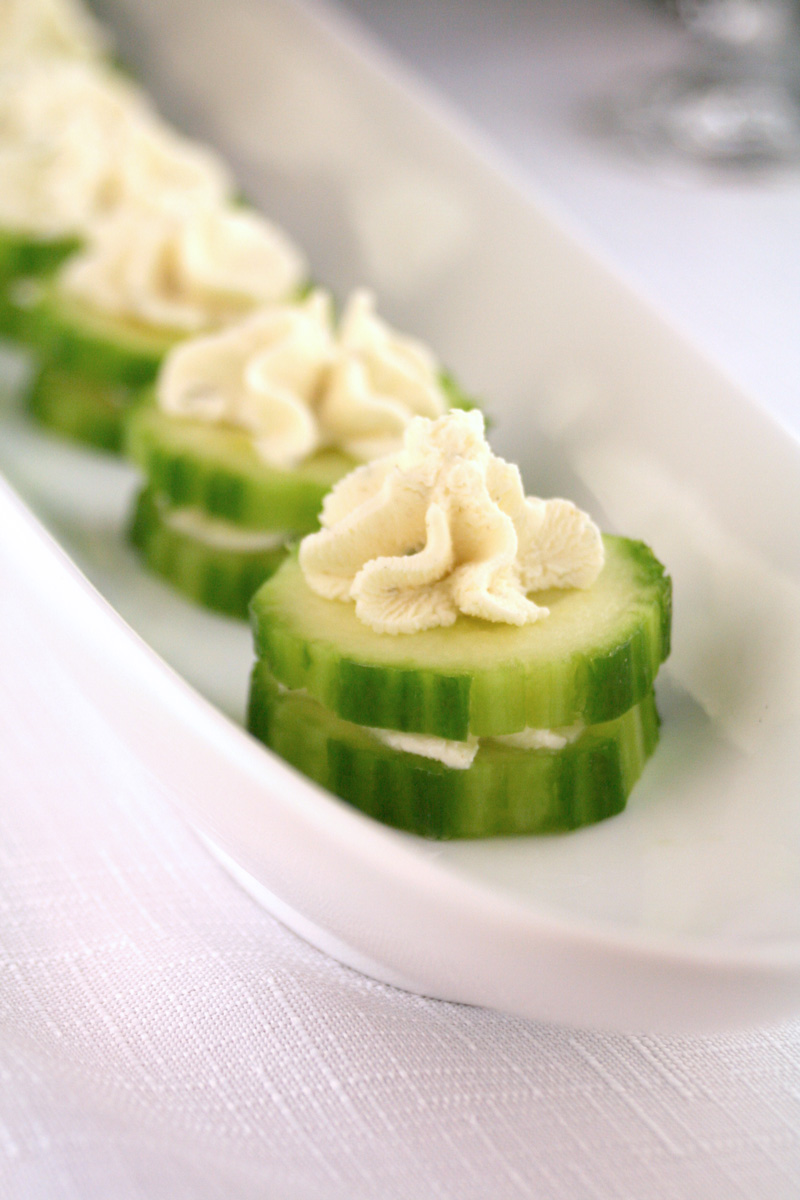 This super easy play on cucumber sandwiches was a surprise hit at my Downton Abbey Party. Refreshing and light, yet flavorful and satisfying, and only two ingredients!
See more from my Downton Abbey Party Menu >
Cucumber Stacks
1 large English cucumber
1 5 oz package Boursin cheese, room temperature
With a sharp vegetable peeler, peel long strips from the cucumber, leaving alternating stripes of peeled and unpeeled skin (optional). Cut into slices.
Transfer softened Boursin to a piping bag fitted with a large star tip. Pipe a large star onto cucumber slice, and top with a second slice. Pipe the top with another large star or swirl.